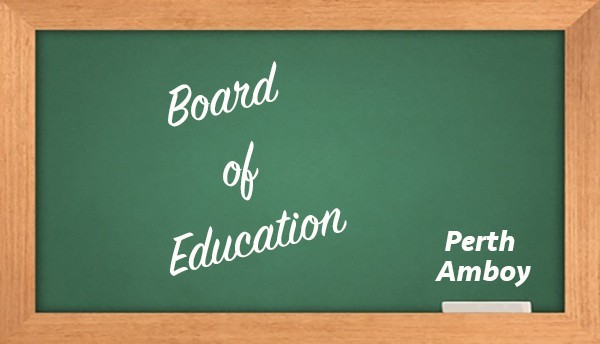 11/2/17 Board of Education Meeting
By: Katherine Massopust
PERTH AMBOY – The second presentation at the 11/2/17 Board of Education Meeting was on Parent Portal. Parent Portal can be accessed on your home computer. To set up the APP on your desktop, contact a Home-School Liaison. Contact numbers are on www.paps.net. If you have multiple children, you can view each child through the program.  Contact a Home-School Liaison for more information.
Assistant Superintendent Dr. Vivian Rodriguez who helped give the presentation stated, "Parent Portal is also available in Spanish. It's just the beginning of things to come."
Student Representative Natalie Dunyak gave her report.  Natalie stated that for the first time in 4 years, students were allowed to come in costume (with some restrictions) on Halloween. Students also will be having a toy drive for the David's Touch Foundation.
No one spoke on public comments for agenda items only.
Board President Ken Puccio gave his report. He recognized all the people who run the district and are keeping it moveing forward.
Superintendent Dr. David Roman commended the Police. "Procedures are in place and we are as prepared as possible (in case of an incident).
Dr. David Roman presented Former Board Member Jose Rodriguez with a plaque recognizing his service from January 2015 to October 2017. Rodriguez, who now lives in Puerto Rico was not present to accept the plaque. Board President Ken Puccio accepted it in his absence.
Board President Ken Puccio stated there will be a committee of interested parties to name the Seaman Avenue Elementary School, which is presently under construction. Board Member Anton J. Massopust stated that to be on the committee, you must be a Perth Amboy Resident.
"We're looking for input from the whole community," Puccio added.
Board Member Tashi Vasquez stated she would widely circulate this request throughout the community.
Board President Puccio stated, "We will put a deadline of December 7, 2017 (the date of the next BOE Meeting) to set up this committee.
Board Member Randy Convery thanked the administration for putting together the Newsletter (which was available to the public at the Board Meeting). "It's a good read."
During the Public Portion, the sole speaker was Mr. Measy. He stated that he likes the mural in City Hall Council Chambers, and it reminded him of his relatives who served in the military during World War II.