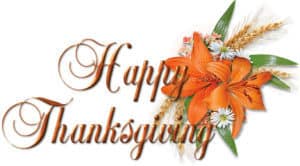 "Sure Thanksgiving may only come once every year but a kind man has it all year around." – From Jane Johnson- 
During this time of year, it comes time to reflect on what to be thankful for. Sometimes in our busy lives, we are going about our business often worried about the tasks on hand. We often forget to be thankful for what we have.
You are born into this world with nothing. As a baby, everything you have was given to you, either by your parents/guardians or someone else. Just look at every item in your house or apartment. Every single thing you have was paid for along the way. Maybe some by you; some by someone else. Remember to be thankful.
Remember those who are not here to celebrate with their family, friends and loved ones because of the tragic events of this past year. We want to thank those in all fields of work who protect, serve and keep us safe and sound. We wish to remember all of the volunteers who unselfishly give up their time to help those in need. Remember, there are those who never have a holiday, especially in the medical field and our first responders.
There is still much work to be done and people who were devastated by all the natural disasters and are still very much in need. Let's not forget them. Puerto Rico, Texas, Florida and all states and foreign countries are in our prayers.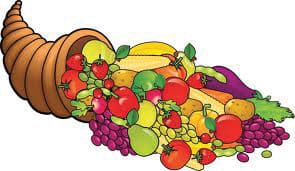 Now, more than ever there are many homeless individuals (for many different reasons) that need help. We pray that as each year goes by that there are less and less long term homeless people.
Remember, there are a lot of people are just plain lonely or have no close friends or relatives and are in need of companionship.
Each year on Thanksgiving, the Jankowski Community Center on Olive Street offers Thanksgiving meals. Churches and other community organizations donate, cook and offer volunteers to serve those who come. It's a good way to enjoy camaraderie. Who knows? You may find new friends.
"You need not give material things, sometimes, emotional support is enough to get you by." – From Jan Johnson-
Be thankful for the love and companionship of those who have been a part of your life and their companionship. Enjoy the friends and family who you celebrate Thanksgiving with. Remember, this time of year when you celebrate with a meal, enjoy your fellowship. During these hectic times, take some time to smile.
"Be thankful for what you have; you'll end up having more. If you concentrate on what you don't have, you will never, ever have enough." -Oprah Winfrey- 
No matter what your circumstances, we wish on this day that you find something to be thankful for. Happy Thanksgiving!  C.M. & K.M.