More Fake News!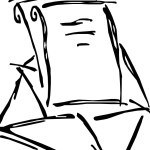 There they go again! The main stream media is selling us lies, like the one from ABC News Reporter Brian Ross who told the viewers live on TV that Donald Trump has instructed Michael Flynn to make contact with the Russians. Subsequently, ABC News suspends Brain Ross for telling us fake news. The brain-dead viewers will believe anything the main stream media will tell them about President Trump. This is a witch hunt on the President because those clowns from the DEEP STATE are still upset about Trump winning. The DEEP STATE is trying to start a civilian coup on America. I'm not picking sides on this. We know that the Democrats and Republicans are a gang and really hang out together behind closed doors. This is a diffident case with Trump. He's not one of the good 'ole boys in the club. Trump is a class of his own, and this Make America Great Again Inc. is controlled by former military brass that were fired by Obama. So hang on for more FAKE NEWS.
Orlando "Wildman" Perez
Sensible Gun Laws
Are some people confused about statistics? Canada's rate of violent firearm deaths is lower than America's, but their rate of firearm ownership is higher because of their higher rate of a rural population. More guns, less crime?
An honest comparison would list the total violent deaths by country, not just the means. Some countries have lower murder rates but higher suicide rates. In America you can see a difference in rates between states along the northern border and those along the southern border. One statistic says the murder rate goes down when the employment rate goes up. Shouldn't we have policies for full employment?
The current number of violent gun deaths (suicides and murders) is 35,000. In 1968 that number was 15,000 before the Gun Control Act was passed. After 25 years of this law the number doubled to 30,000. By 2009 the number was 41,000. Then some states liberalized their gun control laws and the totals dropped to 35,000 today. What does this tell you?
In comparing rates to England, what were the rates before England restricted the rights of their subjects after 1920? If they didn't change what was the justification? Didn't the crime rate go up in Canada after they restricted pistols in 1977?
Ronald A. Sobieraj