Thank You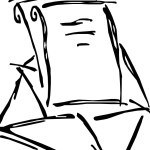 Dear People of the City of Perth Amboy,
I would like to publicly thank the Board of Education as well as the great people of Robert Wilentz Elementary school for my student teaching experience. I have just completed an undergraduate degree at New Jersey City University in Elementary Education and I was blessed to have my Field Experience as a Student Teacher in Perth Amboy, NJ.
It was easy to see the love and caring that filled Robert Wilentz Elementary from my very first day. All the administration, supportive staff, and teachers welcomed me into their community. The experience I gained at Robert Wilentz will forever make an impact on my teaching career.
Thank you,
Ms. Fig
Gracias
Estimadas personas de la ciudad de Perth Amboy,
Me gustaría agradecer públicamente a la Junta de Educación, así como a la gran gente de la escuela primaria Robert Wilentz por mi experiencia docente como estudiante. Acabo de terminar una licenciatura en la Universidad de la Ciudad de Nueva Jersey en Educación Primaria y tuve la bendición de tener mi Experiencia de campo como maestra de estudiantes en Perth Amboy, NJ.
Fue fácil ver el amor y el cuidado que llenó a Robert Wilentz Elementary desde mi primer día. Toda la administración, personal de apoyo y maestros me dieron la bienvenida a su comunidad. La experiencia que obtuve en Robert Wilentz siempre tendrá un impacto en mi carrera docente.
Gracias,
Sra. Fig