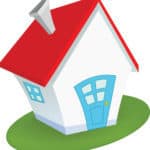 There were many interesting comments made by those in attendance at the 1/29/18 Special Meeting on Proposed Rezoning Law changes in Perth Amboy. Some of the issues to be addressed were valid points.
Here are some of the comments that stood out:
One Resident asked how additional housing would affect the already overcrowded school system. We were taken aback when City Planner Annie Hindenlang said because this plan dealt with zoning, the schools were not taken into consideration.
What concerns us is the large number of units being built. Unless Millennials sign a contract stating they will not have children while living in these proposed apartments, we are going to again have a very crowded school  system. We're trying to get away from having trailers and renting other buildings to alleviate the overcrowding. If these plans go through, it's going to put a big drain on our school system. Even with the new high school and elementary school being built, will the influx of new students overcrowd these new facilities?
A few years ago, one of our advertisers said it's going to come to the point that brick and mortar schools will be obsolete. Children will learn on computers at home.
In some instances, this is already happening. A while ago on a snowy day we were talking to the wife of a business owner. She mentioned to us that her daughter had to do a "Virtual School Day" on the computer for 5 hours because the schools were closed. (What ever happened to a snow day when you got to sleep late and play in the snow?)
There is plenty of software for preschoolers and up.
Even on a college level, many universities have offered online classes for years.
What will we have to do? Maybe Perth Amboy should look into buying the old Amboy Cinemas property over the Victory Bridge in Sayreville.
Another speaker asked about the strain on the hospital. Remember South Amboy, Sayreville  and a large amount of Woodbridge  Township don't have a hospital. Perth Amboy has two ambulances servicing  over 60,000 people. That's a lot of people relying on two ambulances.
I remember when children became overcome by fumes in a South Amboy elementary school. Those students were transported to Raritan Bay Medical Center for treatment.
Remember, we are the closest hospital.
The Garbage issue was not  mentioned at the meeting. With more people, there will be more garbage. I won't forget when a former DPW Director made a comment that the workers at Edgeboro Landfill couldn't believe all this garbage came from just one town.
One resident mentioned the fact that at his property down the shore, he had to register each and everyone of his tenants. He stated that it made it easier for the fire department to know how many people actually live there in case of an emergency.
The Meeting emphasized the Millennials. Remember, in 1998 the average lifespan for males was 73.8 and 79.5 for females. In 2017 life expectancy for females is 81.2 years; for males, it's 76.4 years. With new advancements in the medical field, people are living much longer.
We view Perth Amboy as a living entity. The City has a total of 5.957 square miles. This includes 4.702 square miles of land of 1.255 square miles of water.
The one thing mentioned is our aging street and sewer system.
Remember Harbortown and Landings were built with young professionals in mind. We saw those plans and they looked like everything Perth Amboy needed at that spot in the Waterfront. Maybe we should look at those original plans when they were first presented. C.M. & K.M.