A Delightful Valentine's Tea
PERTH AMBOY – The Proprietary House, (the Royal Governor's Mansion), invites you to "A Delightful Valentine's Tea," from 1 p.m. to 4 p.m. and 7 p.m. to 9 p.m. on Wednesday, February 14th.
Celebrate Valentine's Day at the Royal Governor's Mansion. Assorted teas, sparkling beverages, scrumptious desserts, chocolates and other treats will be served by candlelight in the mansion's atmospheric colonial brick and stone wine cellar. Enjoy a museum tour and shop in the Museum Gift Shop. (Museum is accessible for people with disabilities.)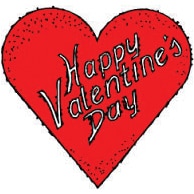 $13 per Person / $25 per Couple. Space is limited. Reservations required. Funds raised will benefit restoration and operation of Proprietary House's Museum.
For reservations and information, contact Proprietary House Association – Phone: (732) 826-5527; E-mail: info@theproprietaryhouse.org; Address: 149 Kearny Avenue, Perth Amboy, NJ, 08861.
Valentine Flowers
SOUTH AMBOY – The Sacred Heart Altar Rosary Society will be selling colorful floral bouquets at $10 each on Saturday, Feb. 10, 2018 from 4 p.m. to 6 p.m. and Sunday Feb. 11, 2018 from 6:30 a.m. to 1 p.m. in front of Memorial Hall, 531 Washington St., South Amboy, across from Sacred Heart Church. Purchase a bouquet for your loved one or yourself. For more information, call Virginia at 732-721-1521.