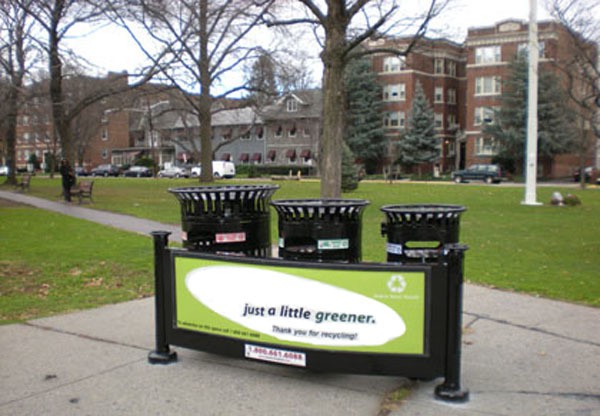 PERTH AMBOY – B.A. Greg Fehernebach gave an overview of Creative Outdoor Advertising, a company that offers recycling and garbage containers services. Representatives from the company came to the City about 14 to 16 months ago to explain their services. They supply containers at no cost to the City. They will be placed in the downtown area for Residents to use to encourage recycling. Edison, Springfield and Bloomfield have been using their services.
They collect the value of recyclables and get rid of the waste materials. They also will maintain and service the containers.
If the City is not satisfied with their services they have 60 days to remove the program.
"Any advertisements that are placed on the containers the City would get 5% of the Gross Revenue from that." According to Attorney Mark Blunda.