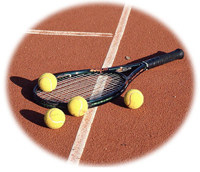 PERTH AMBOY— Mayor Wilda Diaz invites you to attend our first Community Tennis Interest meeting in recent past on Wednesday, February 29, 2012 at 6 p.m. in the Alexander F. Jankowski Community Center, 1 Olive Street. There will be a discussion on the restitution of the City's tennis program as well as mention of future recreational plans and goals.
We look forward to all our residents of Perth Amboy attending. Now that we're building the new community center are welcome to join the discussion.
"Whether you have never picked up a racquet or have been playing for years, the sport of tennis provides more than just physical benefits. Tennis helps to instill core values such as, respect, sportsmanship and responsibility in players of all ages," said Kenneth Ortiz, Director of Recreation
Your attendance and feedback are appreciated. For more information, please contact the Office of Recreation at: (732) 826-1690 or recleader@perthamboynj.org.
For additional information about the City of Perth Amboy, please visit: www.ci.perthamboy.nj.us.