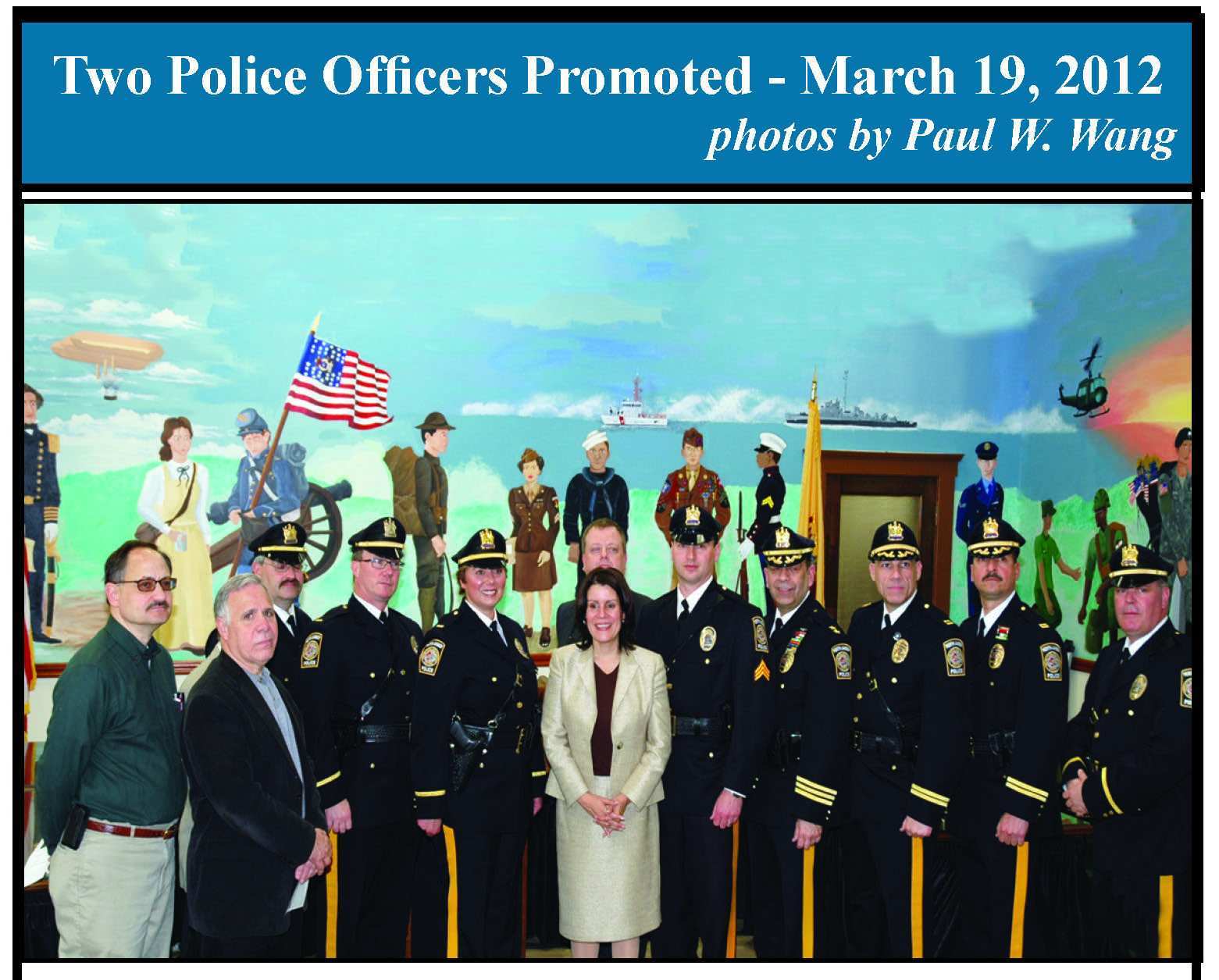 Mayor Wilda Diaz Promotes Two Perth Amboy Officers Swearing-In Ceremony —
PERTH AMBOY – Mayor Diaz and the Perth Amboy Police Department recently announced the promotion of two members of the Perth Amboy Police Department. A Swearing-In Ceremony was held with families of both officers in attendance at the City Hall Council Chambers.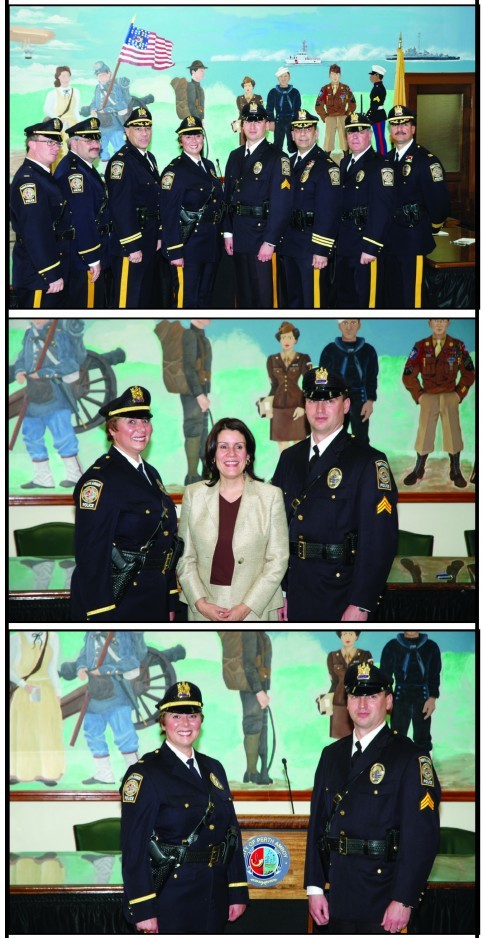 "Sergeant Denise Sosulski has been a member of the Department since 1991, from her years of training and certification to facilitating the Accreditation process of the Perth Amboy Police Department.  She has advanced in the Perth Amboy Police Department. Recently promoted to Lieutenant, Officer Sosulski is the second women to hold this position in the history of the Police Department.
Police Officer Joseph Sulikowski began his career with the Patrol Bureau in 1999, with much training throughout the years and numerous awards. His latest heroic recognition is well deserved for helping save a women's life on the Victory Bridge. He is honored with a promotion to Sergeant," said Mayor Diaz.
News Release
photos by Paul W. Wang