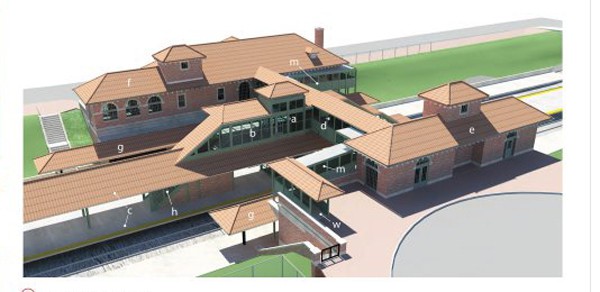 PERTH AMBOY— Mayor Wilda Diaz received an update from NJ Transit this week consisting of the preliminary design of the Perth Amboy Train Station.
In an effort to renovate and create barrier-free accessibility the design submitted to the City primarily focuses on establishing an ADA compliant station, in addition to overall facility improvements.
"I'm so glad to hear that we are moving forward with project. This station renovation will not only enrich our business district, but will ensure the safety and best service to ALL residents and visitors of Perth Amboy. NJ Transit and the City of Perth Amboy are working together to improve public transportation," said Mayor Wilda Diaz.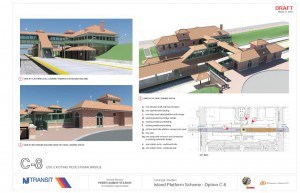 The plan includes the preservation of the 1920's historical architecture design and features, as it was listed under the National Register of Historic Places in 1984. Additionally, a new elevator shaft, stairway, stairwell and elevator landing will lead to the new high-level island platform and canopy that service Eastbound and Westbound trains.
According to NJ Transit, the conceptual plan is in its initial stage and will undergo additional investigation and assessment before reaching 30 percent completion by the end of the year. It was also indicated that no funding has yet been identified for construction.
News Release