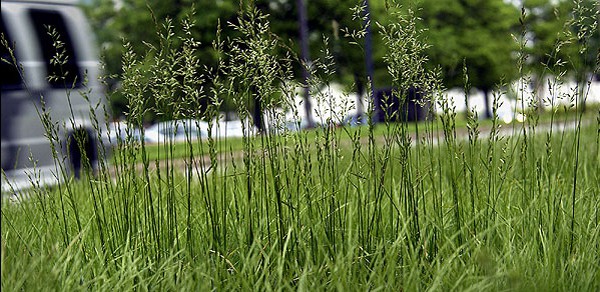 By Joseph L. Kuchie —
SOUTH AMBOY — Concerns about lawn maintenance and upkeep were brought up at last Wednesday's South Amboy council meeting.
Resolution 104-2012, one of seven resolutions in the consent agenda, rejected the bids on the 2012 Lawn Maintenance Program for a second time. Council attorney John Lanza explained that the two lowest bids were disqualified, and the remaining bids would cost the city too much money.
"The lowest bids were around $20,000 but was disqualified because they failed to sign, and the other bids increased to $36,000," Lanza said. "We felt that we should reject the bids and renegotiate."
FTS Landscaping posted the lowest bid of $20,622 followed by DBA Lawn Barber with $24,895, but both were disqualified due to different reasons. The jump between the two lowest bids to the third bid was more than $11,000 and close to $45 per hour more for property maintenance.
Resident Vince Mackiel questioned the resolution but also asked about other plans for abandoned locations in the area, including the Jersey Central property that announced demolition plans last month. Mayor Fred Henry explained that there were no future plans for that site, but the town was looking for developers.
"We just announced the demolition of that property, so there are no developers currently planning on working there," Henry said. "It takes time to get someone to come in, but we are always looking for something positive to add to our town."
Resident Phil English was also worried about abandoned properties but was more concerned about their upkeep. He used one location next to his home on Main Street as an example, saying that the weeds had grown waist high and the smell from animals was becoming unbearable.
"Is it possible to fence them in because it's becoming a restroom for dogs, and during the summer I can't even keep my windows open because it's so bad," English said. "It's also an eye sore coming into town and I don't think we want the city to be represented like that."
English was also concerned about the lack of a maintenance crew in town, but Council President Joseph Connors explained that there was a temporary team working for South Amboy to clean up certain areas. Councilman Mickey Gross also confirmed that he met with the code enforcer and the property on Main Street had been cited.
"I met with the code enforcer last night and that property was cited and noted," Gross said. "I know for a fact that that property will be followed up on."
The next South Amboy council meeting will be Wednesday, June 20th at 7:00 PM. This meeting will be the public session to discuss the 2012 city budget, something that many residents were also concerned about during last week's meeting.