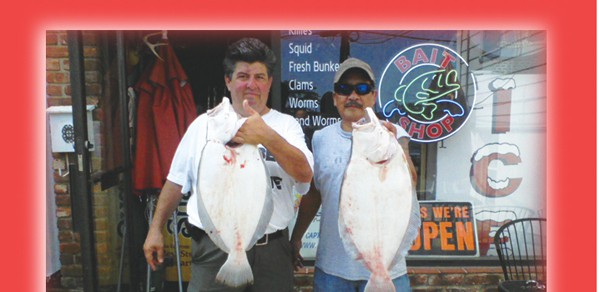 By Eddy Gonzalez—

PERTH AMBOY – Tough fishing this week with water temps still high the larger fish seek deeper cooler water. For example, Bob Woods of the Marry Ann limited out in no time off of Coney Island in 80 feet of water as well as with Frank Cabonilas bringing in a beautiful 6lb 1oz fluke and Jerry Kubu with a 5lb 9oz in the deep cool waters along the Verrazano .
So guys 60 to 80 feet of water is where they are.
Surf fishing has been productive with snappers, cocktails, porgy, spots, kingfish and with a occasional fluke been keeping the boys on the beach and piers entertained. Sandworms, spearing, zappers and poppers cut spot all have been working nicely. Before you know it, there will be a chill in the air and the leaves will turn and the big boys will return fall fishing. Perth Amboy is great but I must say it takes a certain kind of individual in the later months to go out and bring in a 30+ pounder when the wind is blowing its 30 plus the wind chill and it's just you and your pole. Everything inside you is telling you to go home to a warm bed but no, just a little longer. That little longer is what brings home the fish and what separates the fair weather fisherman from the hardcore fisherman.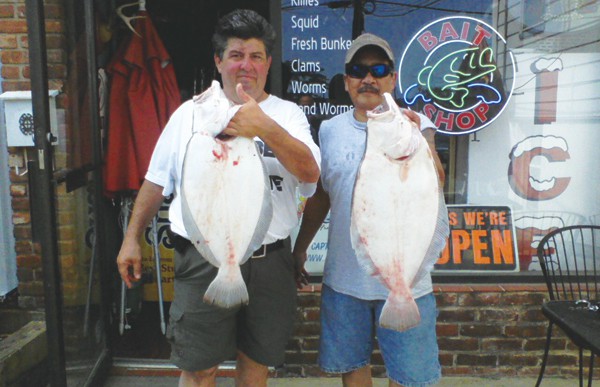 Every year I have a tournament. It's called "only for the hardcore." In November stay tuned for dates so once again don't forget to come by American Pride Bait and Tackle before your next fishing trip. Open 7 days just for you!