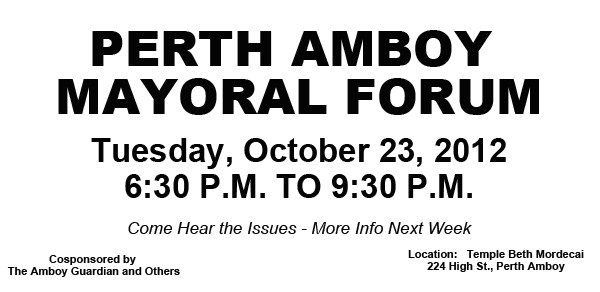 Please submit your questions now! Questions must be received by Monday, October 22, 2012
Tuesday, October 23, 2012,
6:30 P.M. TO 9:30 P.M.,
Moderator: Rutgers University Journalism Professor Ron Miskoff
Amboy Guardian
P.O. Box 127
Perth Amboy, NJ 08862 – 0127
or email  CrlynMxwll@aol.com    or  KMass514@gmail.com
or AmboyGuardian@gmail.com
Come Hear the Candidates Address the Issues
Doors Open 6 P.M.
Temple Beth Mordecai
224 High St.
Perth Amboy
Co-sponsored by The Amboy Guardian and PoltickerNJ.com