Donald Applegate: I was born and raised in South Amboy. It's always been my home. I'm running for council in the first ward to continue the progress we've made and move South Amboy into the future.
My campaign is about continuing raising the quality of life for all South Amboy residents. I will work hard to stabilize taxes and foster economic growth.
I will continue my work as a leader in area of parks and recreation for our children and help bring new businesses along Broadway Street. The development of new projects like the new Venetian healthcare facility by the YMCA which will allow us to shift the tax burden off of our residents and bring new jobs to our City will be a priority for me over the next four years . I will also continue my volunteerism in our City with my work with the American legion baseball at post 62 and the Russ Stillwagon scholarship fund.
Kenneth Walczak: Kenneth Walczak, is a lifelong resident of South Amboy. Attended St. Mary's Grammar School and Hoffman High School. Successfully competed all necessary Fire Safety and Regulation courses and has served the City of South Amboy as a volunteer fire fighter for 35 years. Served in all ranks including Chief, was honored by both the Pete Kenny Association as Firefighter of the Year and the New Jersey State Assembly.
I am running for First Ward City Councilman to safeguard our taxpayer dollars and to ensure that there are only necessary expenditures. NO unnecessary spending will be endorsed by me while I am serving as your Councilman. I will keep you, the taxpayer, totally informed on the progress of the city. As the campaign season is active I look forward to meeting with you on the campaign trail and discussing my platform. These are very difficult times, people are out of work, homes are in foreclosure, bankruptcies are on the rise. Families cannot make ends meet and the last thing they need is another tax increase. Make this year count. If you want to see good changes come to South Amboy, if you want to see a bustling downtown business area, if you want to get updated teaching tools for our teachers so our children can excel and most of all, if you are tired of being overtaxed, I am the candidate that will fight for you. So, I November 6th I am asking for your vote so I can help you and the City of South Amboy become a better place to live.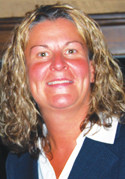 Christine Noble: My parents, Claire and Robert Noble, raised me with the belief that you should do everything you can to give back to your community. I love working with children and always lend a helping hand when it come to our senior citizens.. Now, I want to continue my love and work for our City and all of our residents by representing you as your councilwoman for the next four year.
My campaign is about raising the quality of life for every South Amboy resident. We can do this by stabilizing taxes and fostering economic growth
We'll start this on Day One by providing start-up, build-out, and façade invectives for new businesses along Broadway that will improve the quality life in our City . I will work hard to continue the progress to bring new rateables to SouthAmboy, like the Venetian Healthcare development by the YMCA that will bring hundreds of jobs and help us bring in new tax dollars for our residents.
I was born and raised in South Amboy. It's always been my home. I'm running for council in the second ward to continue the progress we've made and move South Amboy into the future.
Vincent Mackiel: 59 Years young resident of the South Amboy community.
Recent 2012 graduate of Middlesex College Administration Program.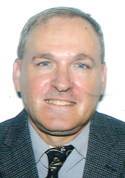 Outspoken proponent of environmental issues affecting our area – Amboy Aggregates, JCP&L cleanups and waterfront access advocate. I've spent much resources over many years at community hearings of the state DEP, BPU, Freeholder Board and local South Amboy council sessions asking officials to act on the public's behalf.
I've cherished the ability to get back on the waters of our waterfront supporting the profound efforts of Raritan Bay Kayakers and area fishermen in 2011-12.
I have been employed in social work over several decades spanning 1992-2010 with Catholic Charities and ARC of Middlesex County. My human service initiated recreation which mirrored Special Olympics.
Served as an official (1987 – 1990) member of the South Amboy Redevelopment Agency and NJ Department of Community Affairs working on environmental and development programs. This work branched to NJ/NY Harbor Estuary Programs conservation efforts which included the Oil Spill National Resource Recovery case (Exxon 1990).
Kean College graduate with a BA in Sociology (1978). My Middlesex Community College instructor, Arthur Sacks, instilled a belief to go beyond controlled politics and family traditions. Becoming our councilman would be a dream come true. Member of Vietnam Veterans of America (Metuchen) as honorable discharged US Army service member.
My lifetime goal is to draw people closer to me as an individual publicly servicing the less fortunate.
I have experienced our current financial crisis as someone who feels the pain, but through worship and faith has managed to see others as community brothers and sisters.
Zusette Dato: Graduate of Woodbridge High School, Taylor Business Academy and Middlesex County College with an A.A. in Paralegal Studies, Alumna of the Year, Middlesex County College, Outstanding Student in Senior Seminar for Legal Assistants and the National Honor Society in Paralegal Studies.
Has community affiliations with the Y of Metuchen, Edison, Woodbridge and South Amboy where she serves as a Board Member. Citizen Advisory Committee on the South Amboy Branch YMCA. Aide to Freeholder Dalina, South Amboy Library Board, South Amboy Planning Board, Middlesex County Cultural and Heritage Commission, Commissioner, North Brunswick Parks and Recreation Committee Member, North Brunswick Open Space Tax Committee and North Brunswick Domestic Violence Response Team Member.
Started legal career as a legal secretary, patents and trademarks at the Legal Department of Ronson Corporation from August 1967 to May, 1971. Presently employed as an Office Manager Paralegal at the Law Offices of Robert F. Dato, Woodbridge, NJ.
Gene Reagan: My name is Gene Reagan and I am running as an independent candidate for Council, 3rd Ward. I am married to Tricia Carlesimo Reagan and have four children, the late KeriAnn Magoon, Gene of Pennsylvania, Matthew who is attending his third year at Rutgers University, and Nicholas who is in 9th grade at South Amboy High School. Professionally, I am the owner of Home Stat Inspections, Inc.
I have been involved in the South Amboy Youth Athletic Association for the past 17 years, serving in many roles and for the past five years as its President. During my tenure, we have expanded our boy's baseball to include inter-local play with Sayreville, Madison Park, Edison, Laurence Harbor and South River. We have also expanded the girls softball league, making both the boy's and girl's leagues more competitive. Four years ago when our Middle School sports programs were eliminated due to budget constraints, we initiated the Raritan Bay Babe Ruth League so that those children would have an opportunity to continue to play.
It has also been my pleasure to run, along with many dedicated parent volunteers, an indoor soccer and basketball program that has in two years taken off to include inter-local play with South River, New Brunswick and Highland Park and services close to 150 children in our community.
I served as a Board of Education member from 1998 through 2002, serving as Vice President in 1999. During my time as a Board member, I also chaired the Negotiation Committee during a very tough contract but worked out a fair contract to both the taxpayers and professionals.
I presently serve as a member of Juvenile Conference Committee.
I love living in South Amboy. I am happy to raise my family here and become an active member of the Community. I would like to make it an even better place to live with open and honest government. As a small business owner who is tied to the real estate industry, I know first- hand about tightening spending and cutting costs in this very tough economy.
This town has been a one party town for over twenty years. It is time to have a new set of eyes watching what is going on. We cannot afford to keep things going the way they have been. I cannot afford another 50% tax increase, can you?
I promise to work for you as I have worked for the youth of our Community for the past 17 years. Please remember to vote for me on November 6th.