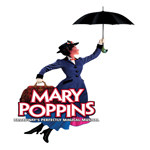 WOODBRIDGE — The Woodbridge Township Recreation Department will be holding a trip to the Hit Musical Mary Poppins. Takes stage at the New Amsterdam Theater in New York, on Tuesday, February 26. Bus leaves the Woodbridge Community Center at 4 p.m. SHARP!
Ticket price $65. Price includes show, bus fare and a complimentary $5 voucher to use in the gift shop.
For more info call 732-596-4048. Payment must be received to reserve tickets.
Tickets are non-refundable once payment is made.