By Anton Massopust III —
"This is what I do. I've never left anyone behind."
What does the Iranian Hostage Crisis, a CIA fake movie, and make-up master John Chambers all have in common? They are all part of the Oscar-nominated movie, ARGO. Ben Affleck plays a CIA agent who worked on the Iranian Hostage Crisis in the late 1970's/early 1980's. He is also the director of this film.
A group of Americans escaped secretly from the American embassy in Tehran, taking shelter at the Canadian embassy, while Iranian students stormed the compound and took the remaining embassy staff hostage. To get them out of Iran, the Department of State teamed up with the CIA to develop a plan to rescue them. Many plans were offered, including disguising them as teachers and agricultural inspectors, but none of the plans were plausible.
Ben Affleck's character develops a plan inspired by his son, who was watching the movie BATTLE FOR PLANET OF THE APES. He goes to make-up master John Chambers (played by John Goodman) and a movie producer, who tells him that to make a good movie, you need a budget, a script, and a good team to make the film come alive. The name ARGO was chosen for the movie, based on a bad CIA joke (which I will not repeat here), which is essentially a science-fiction movie set in a Middle Eastern location. Affleck goes to Turkey and gets fake documents and ID's for the hostages trapped in the Canadian embassy so they can get into the airport disguised as a film crew shooting on location.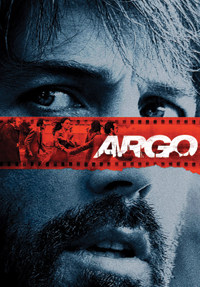 Does the plan work? You will have to go to see the movie to find out! ARGO is a spy thriller, but Ben Affleck's character is an ordinary man; he is no James Bond who gets multi-million dollar gadgets to get the job done, but rather has to rely on his own wits. It will make you think about faith, freedom, the American spirit, and above all else, trust. I like the way Affleck set the tone of the movie, set on a story-board style, describing Iran prior to the 1980's. I also like how the character is a full hero, but really just wants to spend time with his wife and son.
Alan Arkin is great as a producer who knows the game, and John Goodman does an excellent job portraying John Chambers; both have some of the best lines in the movie, such as: "Do you want to come to Hollywood and make a fake movie, and act like a big shot while doing nothing? You'll fit right in!"
By the time this article is written, this movie will either win or lose at the Academy Awards for Best Picture – I think it should win. It is one of the best dramas I've seen in a long time and I love the pop culture references from the late 1970's/early 1980's. This movie is available on DVD and on On-Demand – be sure to check it out!