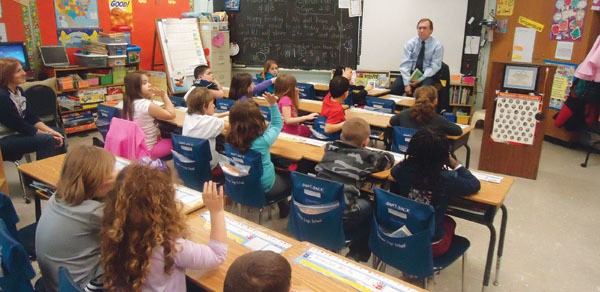 *Photos submitted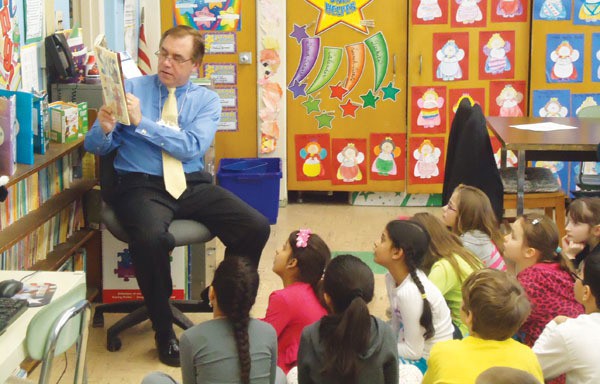 19th LEGISLATIVE DISTRICT – To help promote a love of reading in school-aged children in New Jersey, Assemblyman Craig J. Coughlin participated in "National Read Across America Week."
Coughlin participated in four Read Across America events in the 19th Legislative District between Friday, March 1 and Friday, March 8. Mr. Coughlin read to two 3rd Grade classes at Arleth Elementary School which is located in the Parlin section of Sayreville. Over 300 students at South Amboy's lone elementary school welcomed their proud alumnus on March 4th. On Wednesday, he read to 1st grade students at Carteret's Minue School. Assemblyman Coughlin capped his week of reading with his favorite children's book, The Giving Tree, when he visited Sewaren's Mathew Jago Elementary School #28.
"My wife, Tish, and I always did our best to instill our love of reading in our children," said Coughlin. "Reading is the gateway to the imagination, anything and everything can happen on the printed page. It's my hope that the children I met this past week get to experience a little bit of that magic and continue to pursue it on their own, long after my visit."
"Dr. Suess truly said it best," Coughlin continued. "The more you read, the more things you will know. The more that you learn , the more places you will go."
As part of his annual visit to the schools. Assemblyman Coughlin left bookmarks to encourage those select classes to continue reading for the remainder of their lives.
Press Release 3/8/1