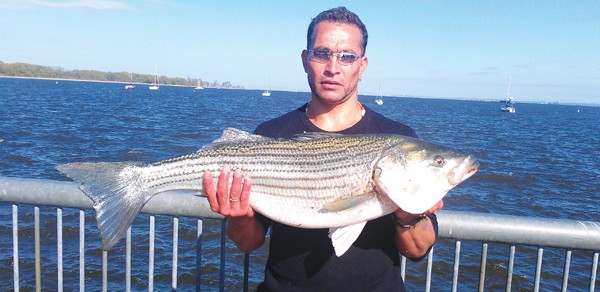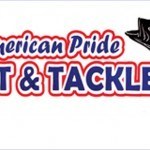 By Eddy Gonzalez—
PERTH AMBOY — What can I say? The fishing was great this week! Stripers have been running along the beaches in large numbers.
Both pier and beach anglers have been successful catching the big bass using fresh bunker and clams. Although the rain came down our locals stood fast, kept their resolve and came out on top with many beautiful catches. Fish are being caught along the coast down to Atlantic City. Boaters are reporting heavy schools of bass and at Great Kills. Schools of weakfish have been spotted and are making their way along the bay. Weakfish regulations are 1 fish at 13.'
As water temps rise cocktail blues (adolescent bluefish) are coming in letting us know that the gators (adult bluefish) are on their way. Use steel leader and bunker chunks. Blue fish do not have a size requirement, but they do have a bag limit of 15 fish per person.
May 18th- Sept 16th starts fluke season. The limit is 5 fish at 17 ½ inches. The shop is prepped for what seems to be an excellent season of fluke fishing.
Next time you go fishing remember,
American pride Bait and Tackle
211 front St. Perth Amboy, NJ
(732)826-3705
Open seven days. Friday is our late night we open 'til 10 p.m.
High tides for 5/15 -5/21
Wed 12:00 a.m. 12:37 p.m.
Thurs 12:25 a.m. 01:23 p.m.
Fri 01:11a.m. 02:08 p.m.
Sat 02:00 a.m. 02:55 p.m.
Sun 02:52 a.m. 03:45 p.m.
Mon 04:39 a.m. 05:21p.m.
Tue 04:51a.m. 05:34 p.m.