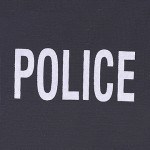 The other day when I was listening to the radio, my ears perked up. There was an announcement that Jet Blue would pay the airfare for any Police Officer or any other law enforcement agency that wished to attend the funeral services of NYPD Officer Rafael Ramos. Of course, I had to Google this information, and I found out that it was true.
People always complain about Corporate greed. It feels refreshing when you have the softer and generous side of large corporations front and center. If I ever have to fly anywhere, I will see if Jet Blue  has flights there first.
There is an organization called the Tunnel to Towers Foundation. The mission of this Foundation is to honor the sacrifice of firefighter Stephen Siller who laid down his life to save others on September 11, 2001. The foundation also honors our military and first responders who continue to make the supreme sacrifice of life and limb for our country.
They have set up an account to make sure that the families of assassinated NYPD Officers Rafael Ramos and Wenjian Liu have the mortgages to their homes paid off.
Whatever your thoughts are of former Mayor Rudy Giuliani, he personally went into his own pocket to make a donation to the families of the assassinated officers. Here's something to brighten your spirits when your view of your fellow man becomes jaded. It has been reported that hundreds of people, not only in the United States, but from around the world have contributed money for the Officers' families to survive.
New York Mayor Bill de Blasio had asked for the protesters to cease demonstrating until both Ramos and Liu have been put to rest. I guess it was asking too much for some of the protesters to comply, but I was hoping against hope.
Speaking of the protesters, I'm still not understanding why they would protest inside a department store or disrupt traffic, which I believe is against the law.
I admire the strength of the NYPD officers who in spite of being viciously verbally attacked and in some cases physically attacked, that they have the courage to protect those who do so.
I disagree with Mayor de Blasio when he said the media focused too much on the protesters who chanted and held signs up with vile statements against the police.
Instead, he should have denounced them.
There was controversy with some of the police officers who turned their backs against de Blasio when he went to the hospital where the officers were taken after they were assassinated.
This scenario was again repeated at the funeral of Officer Ramos.
There were mixed feelings as to whether or not these officers were wrong to do so. Each officer had to do what their heart told them to do and I cannot fault them for that. I agree with former Mayor Giuliani that de Blasio needs to make an apology to the NYPD. I believe that it's the duty of any responsible adult in charge of a child to tell them to respect law enforcement. If someone believes they were unfairly treated, there are channels to go through to make a complaint.
I was pleased that NY Commissioner William Bratton made Officer Ramos a honorary Police Chaplain and both Ramos and Liu were posthumously promoted to Detectives.
God Bless the families of both slain officers and those organizations and individuals who gave so charitably to those families. Most of all, God Bless the NYPD for protecting all of the citizens of  New York.   C.M.