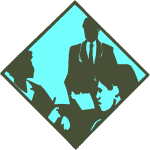 SOUTH AMBOY – A Resolution authorizing a temporary budget appropriations for the 2015 Calendar Year was one of the items on the 1/5/15 Council Meeting. Several appointments were also listed.
John R. Lanza was reappointed as the City Attorney. Mark Rasimowicz was reappointed as City Engineer. Camille Tooker was reappointed as the B.A. and also appointed as the Public Agency Compliance Officer.
Some of the Council Members were appointed on various Boards.
George Otlowski, Jr. was reappointed as Municipal Public Defender.
For a list of the Boards that the Council Members will serve on and other commissions and services on the Agenda are listed on the City of South Amboy Website. http://www.southamboynj.gov/