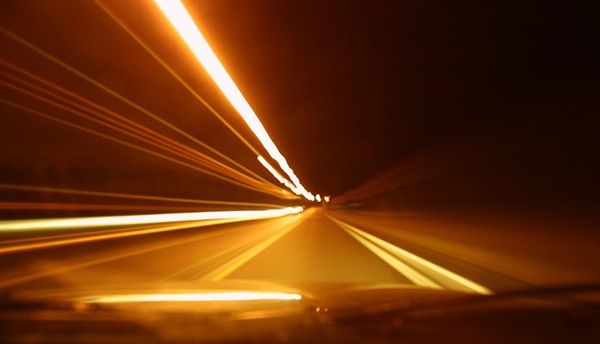 I will say 3 things about driving in Perth Amboy: 1.) People in Perth Amboy drive way too fast.; 2.) People jaywalk and cross streets with absolute no regard to traffic whatsoever.; 3.) It is too dark at night, especially on certain streets.
People in Amboy drive fast. Where are these people going that they have to be there in less than ten minutes? Perth Amboy is too small an area to be driving so fast.
Even in broad daylight, it is difficult to drive in Perth Amboy. One resident states, "It's even worse when you have to be alert when pedestrians walk in front of you. Pedestrians don't care anymore." How many times, specifically on Smith Street, Madison Avenue or New Brunswick Avenue do people walk right in front of you while talking on their cell phone or texting with no regard to incoming traffic. Pedestrians often purposely walk in front of cars that have the green light and don't even care. They believe that they don't have to  obey traffic laws as pedestrians and they can cross in front of cars even if the signal for the walkway says "DON'T WALK."
I know it's the law to yield to pedestrians in crosswalks, but sometimes it's very difficult because there are cars parked right next to the crosswalks (esp. on New Brunswick Avenue) and often hide the people standing there. Still, the pedestrians swing those baby carriages right into traffic. Perhaps Perth Amboy should take a page out of Metuchen or Woodbridge and have the crosswalks that light up upon pressing a button on either side to make drivers aware that pedestrians are crossing.
Even Resident John Siberry and Former Councilman Kenneth Gonzalez were in agreement at a Council Meeting about this.
We keep getting awarded these Pedestrian Safety Program Grants. Maybe Perth Amboy has to go a step further and go the route of New York and start citing pedestrians.
Instead of taking the road test at the DMV, maybe they should come to Perth Amboy. If a new driver can successfully navigate the roads for a week, especially when school gets out they get their license awarded.
During drop-off in the morning and pick-up in the afternoon between the cars and the school buses it's very tough to navigate. All towns can have traffic problems but because of all the schools in the concentrated area, it's an impossible situation. One resident states, "I hate driving between 7:00 a.m. and 7:30 a.m., especially around Amboy and Hall Avenue, specifically by the Charter School. Parents stop their car in the middle of the street and drop their kids off. The kids get their bags and run across the street. It's very dangerous. At least now there are two crossing guards there."
Another dangerous area is between Amboy and New Brunswick Avenue, especially around 2:30 p.m. The kids walking home from school will cut through New Brunswick Avenue either before or after the bridge in the middle of the street. Many people are aware of this and drive super slow, but what happens if someone from out of town drives there and hits a kid? I don't even want to think about it.
The first time I really noticed exactly how dark certain streets in Perth Amboy are at night could be was in 1998 when I was driving down lower Market Street around 7:30 p.m. Three men were jaywalking across lower Market Street. They all were wearing black clothing and walking a white pit bull. Thank God for the white pit bull because it was the first thing I saw (I saw them later) and I was able to slow down and stop.
There was another instance when I was driving down outer Amboy Avenue and it was really foggy out. I was driving real slow and was barely able to see the Canadian Geese crossing the road. I was able to stop and avoid hitting them, but it is so dark down that road at night.
The darkest streets in Perth Amboy are High Street, lower Market Street, outer Amboy Avenue between rte. 440 and rte. 35. and certain side streets (e.g. Lewis Street). This is especially true if it's raining, foggy or just plain cloudy out that particular night.
One resident states, "High Street going toward the Waterfront is very dark. It's difficult to see people crossing when they are supposed to be crossing at the crosswalks (when they are jaywalking). If you need to make a left hand turn sometimes you don't see someone because the lights are so dim. The streetlights don't illuminate the area like they used to."
How many streetlights are blown out on Smith and Market Streets and for that matter all over Perth Amboy? In a past Council Meeting about 2 years ago Councilmen Fernando Gonzalez and Bill Petrick  drove down Smith Street at night and counted exactly how many lights were out.  The number was very high.
The combination of cars driving too fast, pedestrians who don't even look while crossing the street, and dim or blown out streetlights are a recipe for a tragedy waiting to happen.
K.M. & C.M.