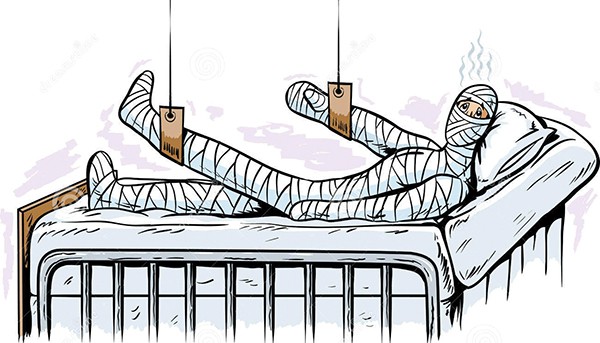 Don't blame the Republicans. The Democratic Party is shattered in Perth Amboy.
Two interesting comments were made during recent Perth Amboy Council Meetings. A resident had accused former Republican candidates of changing their party affiliation to Democrat just to get elected to office.
It's funny how this resident has supported one of these candidates when they changed to the Democratic party. When those candidates no longer lived up to that person's expectations, he accused them of being true Republicans. The truth is that not all Democrats are angels. Just like any other political party, they have their bad apples, too – just own up to it.
There was one Republican candidate that I voted for when he ran for City Council, but unfortunately he is no longer with us and he never got elected. That person was Richard Piatkowski. During any meetings he attended he said what he meant and meant what he said. Unfortunately, Richard couldn't get the backing (monetarily) or support that he needed to get into office. He was on several municipal boards and was always very dedicated in his service.
I remember one year when Richard was running for City Council and a Council Debate was being held on a date that Richard was obligated to take a class for one of the boards he was serving on. He arrived at the debate after it had started with manuals in hand from the course he just attended.
That showed his dedication as a member of a municipal board. He knew how important it was to attend those courses mandated by the state to be on Boards. He arrived at the debate when it was already in progress. He decided that it was important that people could hear his point of view even if it was in a small window of opportunity.
When Richard was the Republican Chair, he along with Vilma Novak, Reyes Ortega and other members of the Republican Committee would put together a yearly event known as the Ides of March. This dinner event would honor those in the community who sought to make Perth Amboy a better place to live. Your party affiliation was not a factor in being honored. I remember one year when Chris Christie was the guest speaker after he announced his candidacy for Governor. The Mayor of Franklin Township, Brian D. Levine was present and was also running for Governor. He had asked if he could say a few words and Richard relayed this message to Chris Christie. Christie didn't have a problem with this and the Levine said a few words about his candidacy.
When Richard was terminally ill, he still was concerned with what was going on in the City. People would call him or he would call them to see what was said at the Council Meetings. He had a laptop on hand and was always researching or looking at the latest minutes of the meetings. This included the Council and the Boards he participated in.
We need another Richard Piatkowski to emerge and unfortunately, I see none around. Let's face it. The Perth Amboy Democratic Party has been slowly unraveling for awhile. Now it looks like it's coming to a head. There have been attacks on the late Mayor Otlowski, Vas and Diaz – all Democrats.
People switch political parties all the time and what's the big deal? The last time I looked it wasn't a crime. There has always been back-door and behind-closed-doors politicking going on. In politics, that's the Nature of the Beast. Then there is a lot of nitpicking over very minor items which are very embarrassing. I feel like I'm back in grade school – and that's an insult to grade schoolers.
All I can say is Facebook can be your very worst demon. Facebook has been very helpful in capturing and foiling terrorists and bringing them to justice.
Some comments made are silly, foolish and juvenile. A lot of people will take those comments and have you twisting in the wind.
People brag about how many people are their Facebook "friends." Honestly, that's nothing to brag about. Here's the problem: How would someone who is not your friend get information about comments or likes that you made. I guess they are friends of your unfriends and your so-called friends sabotaged you.
Are we at the brink of what they do in other countries where politicians have physical fights with each other? I remember a few years back when there was an altercation that took place in the corridor of City Hall. Another altercation took place inside the Council Chambers while a Meeting was going on. Luckily there were people there to keep the combatants apart.
There is so much mudslinging and hatred being exhibited and this is what our youth is being exposed to. What kind of legacy do we want to pass on? There is too much time being spent on nonsense. Let all parties concentrate on getting the City back where it should be.
All Mayors inherit the good and the bad from their predecessors. There's a saying, "If you get lemon, you could be stuck with it or you can make it into lemonade."
There is a lot of rehashing going on in the Council Meetings. I can understand that some of the speakers are very frustrated on both sides of the aisle. In due time, things will come to a head and there will be a solution one way or the other. The solution to a problem may not make anyone happy.
Abraham Lincoln said, "You can please some of the people all of the time, you can please all of the people some of the time, but you can't please all the people all of the time."
One thing I know for sure, if you are a member of a strong union, they will fight for their members' rights. It doesn't' matter what the public thinks should be done. The union will rule. And that goes for Facebook comments. C.M.
P.S. Next week's editorial will be pictorial – Pleasant Memories