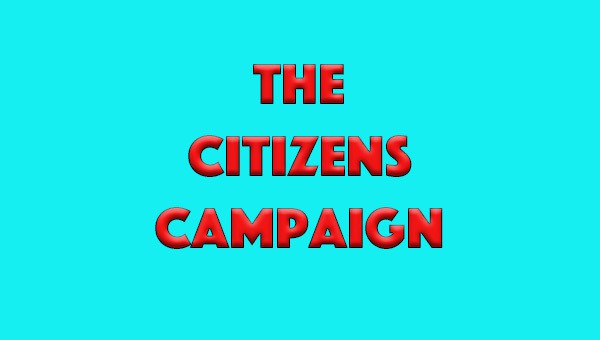 News Release 6/24/15
PERTH AMBOY – The Citizens Campaign today announced the inspiring results of its new Civic Trustee initiative, which it piloted in Trenton and Perth Amboy, and based on this success, announced its plans for a fall expansion throughout New Jersey.
The Trustees come together to form Civic Trusts in their respective cities, which The Citizens Campaign believes provides a robust 21stcentury model of civic empowerment. Thirty-six residents in each of these cities–selected as Civic Trustees for their leadership ability and commitment to working together to identify and advance evidence-based solutions that benefit the city– are already producing results that make a difference.
Trenton Civic Trustees are working closely with their Police Director to develop an Urban Auxiliary Police Force that will draw on trained and committed volunteers who reside in the City to serve as a vital link between the police and the community as well as to assist in public safety tasks. They are also working to ensure that the City is better prepared for storm damage caused by increased flooding. Trustees have already secured the first step towards this goal, winning the adoption of an innovative Planning Board Resolution that moves cost-effective flood and storm water protection to the center of city infrastructure planning.
In Perth Amboy, Trustees are working to improve the high school graduation rate by developing a community-based approach to school discipline. And after identifying environmental issues as one of their top priorities, Civic Trustees have created a Green Team which won $500,000 of grant funding for green initiatives.
Civic Trustees pledge to work together to 'leave their city better than they found it.' They agree to work together to develop solutions guided by 3 principles – solutions must be (1) cost-effective, (2) evidence-based, (3) beneficial to the City as a whole, and they must be advanced with The Citizens Campaign's proven "no blame" approach. Trustees volunteer to make a commitment of at least one year and their responsibilities also include governing their Trust, including prioritizing their own issues and recruiting new Trustees so the Trust continues to thrive well into the future.
The Citizens Campaign Chair, Harry Pozycki, said, "I believe the Civic Trustee initiative is working so well because it offers an attractive alternative to today's dysfunctional politics. It provides a safe civic space welcoming to citizens who want to improve their city, but are turned off by the ugliness and negativity of so much of today's politics."
Encouraged by the interest and success achieved in Trenton and Perth Amboy, Pozycki noted that The Citizens Campaign will soon launch a Civic Trustee initiative in Newark with nearly 30 Trustees already selected. In the fall, according to Pozycki, The Citizens Campaign plans to give all New Jerseyans the opportunity to take the Civic Challenge by making the civic pledge and becoming a Civic Trustee working to improve their hometown.
Darren "Freedom" Green, a Trenton Civic Trustee who is leading the effort to create an Urban Auxiliary Police Force in his city, said,
"I became a Trustee because I know that just complaining doesn't change anything. As Trustees, we are educated and empowered in the practical steps we must take to transform our community. Together, we are putting this knowledge to work, getting things done and, taking on some of Trenton's big challenges."
Lizzette Lebron, a Perth Amboy Civic Trustee, said, ""A focus on solutions – not finger pointing – is what being a Trustee is all about. That is what is so empowering about being a Trustee."
Civic Trustees receive significant support from The Citizens Campaign's top government lawyers, urban policy experts and experienced political coaches. The Citizens Campaign Law and Policy Task Force assists by providing the legal drafting assistance needed to turn solutions identified by Trustees into ready-to-adopt legal form. Training in how to research solutions and how to use the power levers of local government to get results is provided as well.
The Citizens Campaign is a community of problem solvers dedicated to empowering citizens with an evidence-based, no-blame approach to getting results without depending on the political establishment.