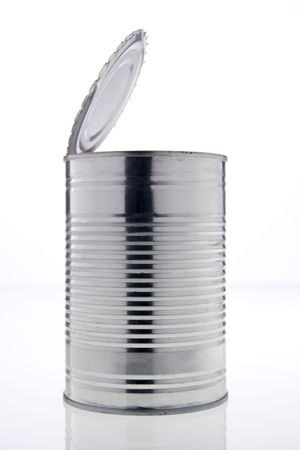 A can of worms has been opened even further. Since Mary Street residents received personalized assigned parking spaces. Other residents have asked, "Why can't we?"
Former Council President Ken Balut has been one of the most vocal voices in this matter. He presented pictures to the Council at one of the meetings and supplied one to the Amboy Guardian showing signs with specific addresses for parking spots on Mary Street assigned to Residents.
The biggest problem facing Perth Amboy are the number of people living in homes that exceeds the capacity of the resident's place of dwelling. Even if the home is occupied with a legal number of residents, it's not unusual for each person of age living in that place to own a car. Individuals may own multiple vehicles (e.g. one for personal use; one for work). Residents who don't have a driveway to park their car in are at a particular disadvantage. What about residents who live in mixed use buildings? If they have a vehicle, where do they park? Many of the side streets off of Smith Street have parking meters.
I (Carolyn) remember when I lived on New Brunswick Avenue. How many times residents had to go out to feed the meters. This is not fair to them. They should just make a resolution giving anyone who is in that particular dilemma a parking permit. There should be no discussion about it.
How can it be fair that you can't park in front of your own house without feeding a meter? This is especially true for the homeowner who pays property taxes. This is an additional hidden tax.
There was a lot of discussion about the parking spaces on High Street where the angled parking was eliminated for straight parking. Personally I think it is a safer situation. There are only 2 sections on High Street that still allow angled parking.
There has been much discussion about yellow lines being painted restricting parking in residential areas. Some of these rogue yellow lines have been appearing a lot lately.
We always talk about how to attract people to shop in our town. You want to attract people – get Perth Amboy Stores in the BID District to validate parking to get people to patronize them.
Does every inch of Perth Amboy need to be developed? Are we becoming like New Brunswick and will need numerous parking decks? Where can people park? Even in residential areas, people vey for parking spaces. And more people are coming to live in Perth Amboy? How many people can fit in 4.702 square miles of land?
There are people waiting for affordable housing and there is a long list. In the meantime, these people are residing someplace. I know people who really wanted to stay in Perth Amboy, but instead of living under crowded circumstances moved to another community. I know Perth Amboy is between a rock and a hard place because of our financial situation. It would be worth it in our downtown district for potential business owners or patrons if they didn't have to feed the meters. To add injury to insult presently they have to move their car every 2 hours. What if a visitor has an appointment  that may be running late?  It's a double edged sword. You have to worry about feeding the meter and then you have to run and move your car every 2 hours or face getting a ticket. This is a poor way to attract people into town. It's bad for the business owner. It's bad for those who patronize that business. It's bad business period.
Another pet peeve of ours, was that during the past Christmas Season, they gave free parking on State and Smith Streets for 2 hours. It said in FINE PRINT for 2 hours. After 2 hours, you got a ticket. Also during the Holiday Season, on the side streets,  (off of  Smith & State) you did not get same courtesy of the FREE LIMITED PARKING and had to feed the meters. Is this fair to our patrons? That was ridiculous. 2 weeks of TRUE FREE PARKING would have been the best gift to give.
How many people have had the displeasure of receiving parking tickets in Perth Amboy and decided it wasn't worth it to come back.
As long as you have the meters still in effect and they're being fed, there should not be a time limit. It's almost like a trap preying on people as they go one minute over the time limit.
And Carolyn doesn't even own a car, but she does sympathize to the car owner's plight.
C.M. & K.M.