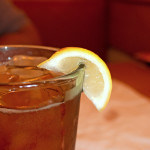 Cooling Centers in Perth Amboy
PERTH AMBOY – The Office of Emergency Management has designated cooling centers for the public in two Perth Amboy facilities due to high temperatures.
1. Alexander F. Jankowski Community Center located on 1 Olive Street; Open M-F from 9:00 a.m. – 5:00 p.m.
2. Raritan Bay Area YMCA gymnasium located on 357 New Brunswick Avenue; Open M-F from 5:30 a.m. – 9:45 p.m.
If anyone sees a person who needs help, they are urged to call the Perth Amboy Police Department at 732-442-4400. If needed, transportation will be provided by local emergency responders.