*Photos Submitted by Junior Iglesia
Submitted by Junior Iglesia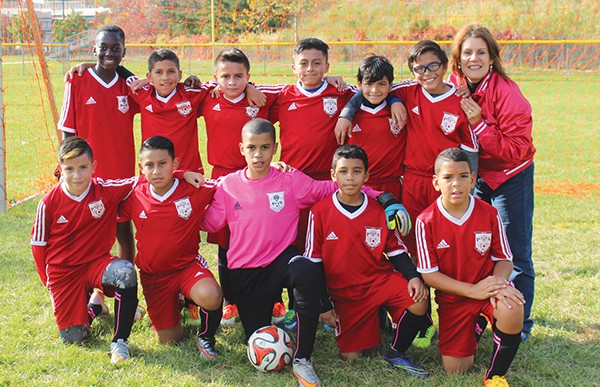 PERTH AMBOY – The Perth Amboy Jaguars U-11 team is part of the Perth Amboy Soccer Club, a non-Profit organization of 8 teams of the ages group 8-14 years old. Here is a list of all the accomplishments made by the Perth Amboy Jaguars since the team was put together in 2012.
The Jaguars started to played in 2012 for Mid-New Jersey Youth Soccer Association www.mnjysa.org
They started in flight 5 and work their  way to flight 4,3, 2 and 1. In  flight 1 along there are around 100 U-11 teams in Mid New Jersey Soccer Association and the Perth Amboy Jaguars are # 1. This is outstanding. It is also  important to mention most of the Perth Amboy Jaguars players are in gifted and talented programs in the Perth Amboy public schools.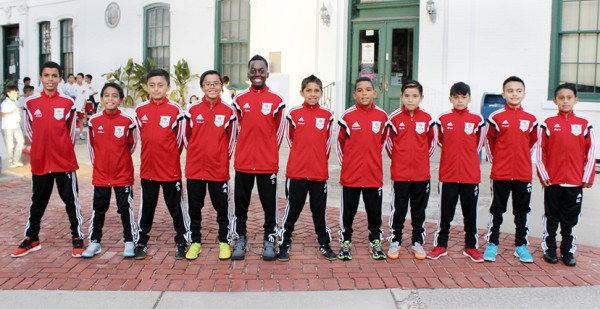 Here is the list of the tournaments in which the Perth Amboy Jaguars have participated:
U-8 spring 2013
second place
9 wins 1 loss 0 ties
U-8 summer 2013
City of Elizabeth cup
undefeated champions
U-9 Fall 2013
Undefeated Flight champions
9 wins 0 loss 1 tie
U-9 spring 2014
third place
6 wins 2 loss 2 tie
U-10 fall 2014
Undefeated flight champions
10 wins 0 loss 0 tie
U-10 winter 2014
Undefeated indoor champions
7 wins 0 loss 0 tie
U-10 spring 2015
Undefeated flight champions
8 wins 0 loss 2 tie
U-11 summer 2015
Branchburg Labor Day
undefeated champions
3 wins 0 loss 1 tie
U-11 Fall 2015
Flight 1 Champions
7 wins, 1 loss, 1 tie