Campaign involved Civic Trust Cities Of Trenton, Perth Amboy And Newark And in Asbury Park
Lessons Learned Will Be Incorporated Into Planned Statewide Effort
Press Release 1/20/16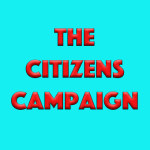 TRENTON/PERTH AMBOY/NEWARK/ASBURY PARK – The Citizens Campaign announced today the launch of its Civic Challenge Campaign in Trenton, Perth Amboy and Newark, where it facilitates local Civic Trusts, as well as in Asbury Park where a Trust is emerging.   All residents of these communities will be encouraged to take the Civic Pledge committing to help "leave their city better than they found it" through using and promoting a 'pragmatic problem solving approach' in meeting their city's tough challenges.  The Citizens Campaign believes this Civic Challenge campaign will supplement and amplify the work of the Civic Trusts and lead the push for government's return to the path of pragmatic problem solving.
The Civic Pledge is a values proposition that citizens can make and challenge others to take.  It is a commitment to seek or promote the seeking of solutions that are: (1) cost effective (2) based on evidence of success and (3) advanced with a "no-blame" approach.
A variety of Pledge action steps, suitable to most everyone's circumstances and time constraints, is being provided.  These include encouraging local elected officials to adopt a solutions-focused approach; incorporating local problem solving projects in high school civics and social studies courses; and working with the media to put the focus on potential solutions in their news stories.
For those who have the time and are willing to commit to service for a year or more as a Civic Trustee, there is the opportunity to work with like-minded citizens as a Civic Trustee in Newark, Perth Amboy and Trenton, or to help build a Civic Trust in Asbury Park.
The Citizens Campaign's founder Harry Pozycki said, "It is time to end the blame game and finger pointing that dominates our politics and gridlocks our government. To tackle our big challenges, we must put problem solving and a competition for solutions front and center. That can only happen from the bottom-up and that is what the Civic Challenge is designed to do."
Pozycki notes that the Civic Challenge grows out of the success of the Civic Trusts and reflects the same values. About 30 residents each in Newark, Perth Amboy and Trenton–selected as Civic Trustees for their leadership ability and commitment to working together to identify and advance evidence-based solutions, are already producing results that make their cities' better.
Trenton Civic Trustees are working closely with their Police Director to develop an Urban Auxiliary Police Force that will draw on trained and committed volunteers who reside in the City to serve as a vital link between the police and the community.  Trustees are also working to ensure that the City is better prepared for storm damage caused by increased flooding. Trustees have already secured the first step towards this goal, winning the adoption of an innovative Planning Board Resolution that moves cost-effective flood and storm water protection to the center of city infrastructure planning.
In Perth Amboy, Trustees are working to improve the high school graduation rate by developing a community-based approach to school discipline. And after identifying economic issues as one of their top priorities, Civic Trustees have created a Green Team which won $500,000 of grant funding for green infrastructure which will save the City millions on storm drainage upgrades. And in Newark, which is just getting underway, Trustees are working with experts from The Citizens Campaign's Law and Policy Task Force to develop neighborhood boards to oversee quality of life issues like abandoned properties, neighborhood safety and public facilities maintenance.
Residents will be able to take the Civic Pledge online atwww.thecitizenscampaign.org, where they can also access the actions steps to fulfill the pledge.  Lessons learned in this 4-city pilot Civic Challenge will be incorporated into the campaign when it goes statewide later this year.
The Citizens Campaign is a community of problem solvers dedicated to empowering citizens with an evidence-based, no-blame approach to improving their communities and their government.