1/27/16 Council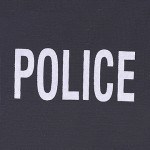 PERTH AMBOY – Ordinance No. 1 – An Ordinance to amend an ordinance entitled "Police Department" (Ordinance No. C-74 and Amendments) adopted October 17, 1928 also known as Chapter 95 of the Code of the City of Perth Amboy.
Former Councilman and retired Police Officer Ken Balut was still seething over a Hispanic female officer and a Hispanic male officer who were blatantly passed over for promotions. "The female officer has a clean record, was born and raised and still lives in town. Why can't this ordinance be changed to make it 19 officers that can be put up for promotion instead of the 17? That female officer will have benefits intact if she is promoted. Make it right and give her back her seniority for 22 years of service. The male officer has a clean record and also was skipped over for promotion. It will be a minor change to the ordinance to change it from 17 to 19 officers."
Council President Lisa Nanton wanted to know if it would be a problem adding two more sergeants from the number of 17 to 19. "Will it add to the budget?"
Deputy Police Chief Larry Cattano answered, "It would increase the budget, but we have retirees coming up."
Alan Silber came up to speak about this ordinance, "Does anybody know or care about how promotions are made? The Mayor is negotiating with the Union and getting money from them. Isn't that strange? This a conflict. We said we were going to promote 7 sergeants, but only 3 were made. We have this thing about promoting Hispanics, especially females, but not this time."
Councilman Joel Pabon had a couple of questions about this. He directed this statement to Deputy Chief Cattano, "Who makes decisions on promotions and why were some people skipped over?"
B.A. Peter Pelissier decided to field this question, "Myself, the negotiator and the PBA (Police Benevolent Association) and in some cases, the Deputy Police Chief."
Pabon came back and took offense at some comments made. "My vote for our attorney was not based on race. I didn't appreciate the comment that suggested this."
Deputy Police Chief Larry Cattano gave an overview of the Rule of Three (promotions): "
They are based on: 1.) Test Scores; 2.) Oral Interviews; 3.) Previous Experience.
B.A. Pelissier said, "An Acting Sergeant had two years of experience. There are always three candidates up for promotions. If one of the three candidates is picked and promoted, then another person will be moved up and take a spot so there is always three people in que for promotions.
Councilman Fernando Gonzalez was absent due to being on vacation.