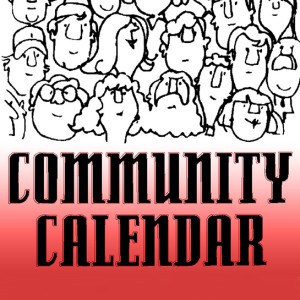 Pirohi Sale
PERTH AMBOY – St. John The Baptist Orthodox Perth Amboy N.J. is having a Pirohi Sale on April 4-7. Pick up your order at 404 Division Street, Perth Amboy. Call 732-826-7067 to place your order between 9:00 a.m. to 12:00 p.m. All gourmet items handmade therefore call early before maximum sales quota is reached. Potato Pirohi $8.00 a doz. The order date is April 4-7.  The pickup date is April 12 and April 13. Pick up will begin at 2:00 p.m. Thank you for your order!
Save the Date! Pink Ribbon Gala
"Celebrate Perth Amboy – Pink Ribbon Gala" is pleased to announce that it will be sponsoring its Second Annual "Pink Ribbon Gala." It is scheduled to take place on October 15, 2016 at the Cornucopia – St. Charles Vessel, 401 Riverview Drive, Perth Amboy, NJ.  The cost of the ticket is $125.00 per person, which includes dinner and dancing.  The donations are tax deductible. The event honors "Mary's Place by the Sea" which is a non-profit organization located in Ocean Grove, NJ.  "Mary's Place" provides an innovative approach to caring for women with cancer during and after treatment.  It provides a comfortable place for women to rest during their cancer treatment.  The services provided to guests of "Mary's Place by the Sea" include:  Reiki Therapy, Oncological Massage, Spa Services, Guided Meditation, Yoga, and Nutritional Counseling. To purchase tickets, contact Raquel (732) 586-2799 or mail your check to: "Celebrate Perth Amboy – Pink Ribbon Gala", P.O. Box 1905, Perth Amboy, NJ  08862. Or register online at www.papinkribbongala.eventbrite.com
Register for Spring Programs at the "Y"
Program Dates: April 3 – May 25. Register Today! Summer Camp registration now open. Open Access Week April 3-9. www.rbaymca.org
Women's Day 2016
PERTH AMBOY – Wednesday Night Worship Services: Women of Worship. Celebrating a New Season, a New Day and a Fresh Anointing to Exhort, Edify and Embrace. Worship begins promptly at 7 p.m. Nightly.  Wed. April 6 – Sis. Cynthia Olive; Wed. April 13 – Rev. Janet Jones; Wed. April 20 – Sis. Sheerene Brown. St. James A.M.E. Zion Church, 68 Commerce St., Perth Amboy. Rev. Amos Dickerson, Jr., Pastor.
Ask the Rabbi
EDISON – Every Wednesday, in March and April, Rabbi Saks of Congregation Beth Mordecai of Perth Amboy will be at Menlo Park Mall Food Court at 12 noon to 1 pm for his "Ask the Rabbi" program. He will offer a Jewish perspective on any question that you would like to ask.
AC Bus Trip
PERTH AMBOY – The San Salvador Seniors are sponsoring a bus trip to Caesar's Casino in AC on Thursday, April 7. Bus leaves 12 Noon from the Perth Amboy Knights of Columbus, High Street, Perth Amboy. Cost 30 pp. Receive $30 back in slot dollars. For more info call Joe at 732-826-0819.
Free Movie Night
SOUTH AMBOY – South Amboy Knights of Columbus Council 426 invite you and your family to see the inspirational movie "Do You Believe?" starring Cybil Shepherd, Lee Majors, and Ted McGinley, Friday night, April 8 at 308 Fourth St., South Amboy. Movie begins at 7 p.m. Pasta, meatballs, and salad will be available before the film. Cost for dinner is $5 Adults, and $2 per child. For more information call 732-721-2025.
Interfaith Workshop
PERTH AMBOY – "Please Understand Me." How To Use Personal Narrative To Positively Engage Your Intermarried Family. On Sunday April 10, from 12:30 p.m. to 2 p.m., we invite all couples who come from different Jewish and Christian backgrounds to join us. The workshop will be held at St. Peter's Episcopal Church, 188 Rector Street, Perth Amboy, in conjunction with Congregation Beth Mordecai. This program is sponsored by Faithful Families, a community of couples who come from different Jewish and Christian backgrounds. Come learn with us as we use the tools of Personal Narrative to grapple with important questions affecting relationships within our intermarried families.  These will include:
*How to deal with our feelings of loss and our fear of not being understood?
*How to create the right environment to be heard by one another
*And, in the midst of understanding each other, how to appreciate otherness?
These workshops will be facilitated by experts in the field and community leaders through a combination of conversation, text learning, and developing a piece of our own narratives.
Atlantic City Bus Trip
PERTH AMBOY – Atlantic City Bus Trip to Resorts Casino on Sunday, April 10.  Sponsored by the Fellowship Circle of the Hungarian Reformed Church, 331 Kirkland Place, Perth Amboy. Bus leaves the church at 12:00 pm – 6 hour stay at Casino from when we arrive in AC Cost: $27 per person. You will receive $25 in slot play. Bagged lunch provided. To reserve a seat call: 732-261-8726. Payment due by ASAP.
Walking For Fitness
PERTH AMBOY – Hosted by Mayor Wilda Diaz as part of the Mayor's Wellness Campaign. Starts Monday, April 11. Monday – Thursday from 6 p.m. to 8 p.m. Ages 18 and up. Starts at the Brighton Avenue Community Center, 56 Brighton Ave. T-Shirt Included. Free of Charge. Enjoy a fitness walk with Mayor Wilda Diaz as she promotes healthy living.
Old Time Gospel
PERTH AMBOY – Women's Day 2016 Presents Old Time Gospel, Friday April 15, at 7:00 p.m. at the St. James AME Zion Church, 68 Commerce Street, Perth Amboy.
Bag Designer Bingo
PERTH AMBOY – Bag Designer Bingo – Friday, April 15. at Blessed John Paul II Parish, St. Stephen's School, 500 State St. Perth Amboy. Doors open at 6 p.m.; game starts 7:30 p.m.  Outside food welcome; BYOB. Admission fee: $5.00. For more info call 732-826-1395 or 732-485-9367.
Comedy Knight 28
PERTH AMBOY – The Columbian Club of Perth Amboy will hold Comedy Knight 28 on April 16 featuring the Comedy of Paul Venier. (Proceeds to benefit the good work of the K of C.)  Tickets cost $35 pp. and include Buffet dinner 7 p.m. beer and wine, and the show starts @ 8:30 Location 228 High Street, Perth Amboy. Tickets available by contacting John Fedorka @732-727-9659 or 732-442-2998.
Jammin for Jaclyn
SOUTH AMBOY – Jammin for Jaclyn has joined with RJC Charities, Inc., a non-profit organization. We will be running the Jammin for Jaclyn Benefit Concert annually. The 3rd annual Jammin for Jaclyn Benefit Concert will be April 16, Knights of Columbus, 308 Fourth Street, South Amboy. 4 p.m. to1 p.m. Continuous Live Bands. Huge hot and cold buffet. Adults only please. $25/pp. Tickets sold at the door. 100% of the proceeds will go to families in need due to cancer.
The benefit this year will be for Wyatt Scott a 2 year old little boy who has Neuroblastoma. He will need multiple surgeries, Chemo and Radiation. Please help this family help their son.
Cancer does not discriminate. Anyone can be struck at anytime, please help. Contact Denise Morgan at 732-525-9536 for further information. If you would like to donate prior to the event, checks can be made out to RJC Charities Inc.-please put Jammin for Jaclyn in the memo. Mail to 292 Stevens Avenue South Amboy NJ 08879.
Friends of the Library Meeting
PERTH AMBOY – The Friends of Perth Amboy Free Public Library Meeting will be Wednesday, April 20 at 7 p.m. at the Kearny Cottage, 63 Catalpa Ave., Perth Amboy. Everyone is welcome to attend. For more info call 732-261-2610.
Sewing Clinic
SOUTH AMBOY – Sewing Clinic – Thursday, April 21 at 6:30 p.m. at the Dowdell Library, adjacent to South Amboy High School. For more info call: 732-721-6060 or email: comments@dowdell.org website: www.dowdell.org Learn how to SEW!
Game Night/Pajama Party
PERTH AMBOY – Game Night /Pajama Party at St. James AME Zion Church, 68  Commerce St., Perth Amboy on Friday, April 22, 2016. Rev Mary Giles – Chair; Rev. Donna Stewart Co-Chair.
Annual Pocketbook Bingo
SOUTH AMBOY – Sacred Heart School is hosting its Annual Designer Pocketbook Bingo on Saturday, April 23, located at Sacred Heart/St. Mary's school cafeteria 301 Second Street, South Amboy…BYOB and Snacks….also soda and snacks will be sold that night! 50/50 and Basket Raffles…tickets are $35 each which includes (12 Bingo sheets)….to purchase tickets please contact Paty Velez via email hsasacredheartsa.com or call Mr. Prichard @ 732-721-0834. Proceeds to Benefit Sacred Heart School.
Citizen Peterson
PERTH AMBOY – "Citizen Peterson: How Thomas Mundy Peterson Made the Most of His Historic Vote." The lecture will be at the Kearny Cottage, 63 Catalpa Ave., on Sunday, April 24 at 2 p.m.  If you have heard the name Thomas Mundy Peterson, it is likely because he was the first African-American to vote under the Fifteenth Amendment to the U.S. Constitution in 1870.  But he didn't just cast his ballot and disappear into history. Peterson used his status to fully-embrace the role of citizen in the face of those who questioned a black man as a sociopolitical equal. New Jersey historian and author, Gordon Bond, has discovered how Peterson ran for local office, switched from the Republican to Prohibition Party, and calls into question some of the often repeated aspects of his post-vote roles in his latest presentation. Donations welcome. Light refreshments available.
A.C. Bus Trip – Saint George Catholic Club
PERTH AMBOY – The Saint George Catholic Club is running a bus trip to the Taj Mahal casino on Sunday, April 24. Bus leaves at 9:30 a.m. from the club at  415 Eagle Ave. Cost $30 per person. Receive $25 slot cash from the casino. Continental breakfast will be available from 8:30 a.m. Call Tony at 723 324-0338 for reservation.
Trip to Sight & Sound's "Samson"
PERTH AMBOY – The Cathedral International is sponsoring a trip to Sight & Sound's "Samson" in Lancaster, Pennsylvania on Wednesday, April 30. Cost is $125 pp ($25 non-refundable deposit due on Sunday, Feb. 28. Package includes: Performance of "Samson" at the Millennium Theatre, Smorgasbord meal at Shady Maple Restaurant; Shopping as time allows; Motorcoach transportation to WhiteStar Tours. Departure from 205 Smith St., Perth Amboy Parking Lot. Light Refreshments served 8:30 a.m.; departure promptly at 9 a.m. For reservations and information contact the Cathedral International, Senior Citizen Ministry Louise Williams 732-572-5145 or Susie McKnight 732-324-1037.
Open Mic
SOUTH AMBOY – South Amboy Knights of Columbus Council 426 will hold their next Open Mic on Friday, April 29 at 308 Fourth St. South Amboy beginning at 8 p.m. If you play an instrument or like to sing you are invited. Snacks and refreshments are available. For more information call 732-721-2025.
Bingo Night
Bingo Night on Saturday, April 30, from 7-11 p.m. at the Perth Amboy Catholic Primary Gym , Brace & Carlock Ave., Perth Amboy, NJ. Doors opne at 6 p.m. and kitchen will be open! Tickets are $25 (advanced sales), $30 at the door. Each includes 20 games and complimentary coffee & cake. Raffle Baskets and 50/50 drawings will be held. Proceeds for the Perth Amboy Catholic School. For more information, please go to pacatholicschool.org, or call 832-826-1598.
Atlantic City Bus Trip – St. John Paul II Seniors
PERTH AMBOY – St. John Paul ll Seniors are holding a bus trip on Wed., April 30 to Resorts Casino in Atlantic City. The cost is $30. The Casino reimburses each visitor with $25 slot money. The bus leaves at 9:45 a.m. from the parking lot, Mechanic Street, behind the church.  The bus returns at approximately 7:30 p.m. For more information and/or reservations please call Bobbi at 732-636-2867.
Third Annual Mother/Son Spring Fling
SOUTH AMBOY – Moms, Grandmother's, Aunts, or Any Special Lady please join us with your son/nephew/grandson on April 30 from 5:30 p.m. to 9:30 p.m. at the South Amboy Knights of Columbus, 308 4th St., South Amboy. Tickets are $45 per couple (includes dinner and dessert). Tickets can be purchased by mail Mother/Son Dance 377 Main St., Sayreville 08872. Ticket Deadline is April 10, 2016. Cash/Paypal/Checks made payable to Julie Veloz….Photos packages will be available for purchase with Amy McLaughlin Photography. 50/50, Giveaways and Contests, Facepainting by Just Jules. 100% of all Proceeds will be donated to Sayreville Association of Brain Injured Children (B.I.C.) please email: danceticketmom@gmail.com or call 732-343-1896 for any questions etc!
RBMC Perth Amboy 38th Annual Geranium Sale
PERTH AMBOY – $32 per dozen; $3.50 per plant. Geraniums available in Pink, White, Red and Fuchsia. Also Available: Hanging Geranium Plants; $20 each. Pick-up outside the medical center at the Groom Street entrance. Please remember to mark your calendar for the date and pick-up time; Thursday, May 12 from 9:30 a.m. to 12 noon. Orders due by May 4. Mail orders to: Joan Volanin, 154 Kearny Ave., Perth Amboy, NJ 08861. Sponsored by the Perth Amboy Auxiliary. Proceeds to benefit projects and programs at Raritan Bay – Perth Amboy.
Golf Outing
SOUTH AMBOY – South Amboy Knights of Columbus Council 426 hold their annual golf outing Thursday, May 12 at Cruz Farms Golf Course in Farmingdale. Registration begins at 8:30 a.m. with tee-off at 9 a.m. Cost of $100 includes 18 holes, golf cart, lunch, dinner, and many prizes. For more information call Ray at 732-721-2025 or Wayne at 732-406-2340.
Edison AARP Ch. 3446
FORDS – Edison AARP Chapter 3446 Planned Trips: May 17-18: Pennsylvania Package Tour – includes "Samson" at the Sight & Sound Theater, "Million Dollar Quartet" at the Dutch Apple Theater, Turkey Hill Taste Lab, and a hotel stay at Eden Resort in Lancaster, PA. Contact Bob at 732-885-1789 for reservations. All trips are open to non-members. For information on the Knitting & Crocheting club, contact Kay at 732-548-1976. Canned food for MCFOOD, miscellaneous items for nursing homes & hospitals, used eyeglasses for the Lions Club, and can tabs for Ronald McDonald House will be collected at the meeting. For additional information, visit our website at www.edisonaarp.org.
Car Show
SOUTH AMBOY – South Amboy Knights of Columbus Council 426 hold their spring Cruise Night Car Show Friday, June 3 from 6 to 9 p.m. at the parking lot located at 308 Fourth St. South Amboy. Trophies awarded for best in show. Free hot dog for anyone bringing in non-perishable food. For more information call 732-721-2025.
Mets Trip in July
SOUTH AMBOY – South Amboy Knights of Columbus sponsor an outing to beautiful Citi Field to see the National League champion Mets battle division rival Washington Nationals with Daniel Murphy in a July 9 game at 7:15 p.m. Cost of $100 includes round trip motor coach transportation, sandwich, snacks, water, and soft drinks. Motor coach leaves the parking lot at 308 Fourth St., South Amboy at 3 p.m. For reservations call Steve at 732-727-1707
Digital Café
SOUTH AMBOY – Drop in assistance with downloadable materials such as eBooks, eAudio, eMagazines or Movies. Mondays 12 noon to 2 p.m. Thursdays 6:30 p.m. to 7:30 p.m. at the Dowdell Library, adjacent to South Amboy High School. For more info call: 732-721-6060 or email: comments@dowdell.org website: www.dowdell.org.
Adult Scrabble Club
SOUTH AMBOY – Finger Plays, Sadie Pope Dowdell Library – Adjacent To High School, South Amboy. K E Y B O A R D K O N T E S T J U N E 8 3- 5 Every Monday 12 Pm -2 Pm You Don't Need To Be A Word Whiz To Enjoy A Good Game Of Scrabble! Come And Play A Game And Make New Friends! For more info call 732-721-6060 or email: Comments@Dowdell.Org Website: www.Dowdell.Org
Have You Volunteered Lately?
PERTH AMBOY – The first and biggest benefit AmeriCorps VISTA members get is the satisfaction of incorporating service into their lives and making a difference in their community and country. The intangible benefits alone, such as pride, satisfaction and accomplishment are worthwhile reasons to serve.  There are other benefits as well including awards, job and education certifications, professional development, and more. For more info call the Jewish Renaissance Medical Center, 275 Hobart Street, Perth Amboy.
Food Pantry
SAYREVILLE – Each month on the 3rd Thursday of the month our Food Pantry "Daily Bread" distributes food for those in need. Between the hours of 10 a.m. and 1 p.m. Faith Fellowship Ministries, 2707 Main St., Sayreville. For more info call (732)727-9500 ext. 1704
Open Jam Night
PERTH AMBOY – Stageright Studios Presents Open Jam Night every Wednesday Night at 9 p.m. at Al Cibelli's Night Club, 1096 Convery Blvd., Perth Amboy. Music lovers can enjoy great food at the lowest drink prices in town as you watch the best entertainment in New Jersey. Listen as amazing musicians jam with one another. As always, no cover charge in the downstairs lounge, all back line provided. 21 to enter and drink. Extra parking across the street. Hosted by John Garoniak. For more info call: Stageright Studios 732-602-1355. Bands welcome – all styles.
Success Coaching
PERTH AMBOY – The JRF Family Success Center helps families reach their goals. Feel free to stop by and meet with or family partners for goal planning, helping you and your family members reach your individual success. The JRF Family Center is located in the rear of the Proprietary House (149 Kearny Ave.) For more info call 732-638-5063.
Knitting Club
SOUTH AMBOY – There will be a Knitting Circle on the first and third Tuesday each month at 6 p.m. at the Dowdell Library, 100 Harold G. Hoffman Plaza, South Amboy. Teens & Adults. For more info call 732-721-6060.
Need Rent, Food or Utility Assistance?
PERTH AMBOY – The JRF Family Assistance Center provides rent, food or utility assistance to qualifying individuals or families in the community. To be eligible you must meet program requirements. For more information, please call 732-324-2180. You can also stop by our office on the 2nd floor! (149 Kearny Ave. – Rear of Proprietary House)
Vet's Coffee House
PERTH AMBOY – Attention area vets of our Armed Forces.  The Salvation Army Vet's Coffee House meets once a month, every 2nd Thursday for coffee, donuts and conversation.  Time is 19:00 – 21:00 located at the corner of Washington Street and State Street, Perth Amboy. We can be reached at the Salvation Army 732-826-7040.  We look forward to meeting you.
Food Stamps Assistance
PERTH AMBOY – Every Wednesday there will be a Food Stamps Assistance Program 10 a.m.- 5 p.m.:  JRF's Family Success Center families to come in and meet with a representative from the Community Food Bank of NJ to assist with food stamps application and eligibility guidelines. For additional information please call 732-638-5063 or visit our office located at: 149 Kearny Ave. Perth Amboy (Rear of Proprietary House).
Military Assistance Center
WOODBRIDGE – Sansone Auto Mall and Woodbridge Township are sponsoring a Military Assistance Center, 3rd Floor, Town Hall. Ronald G. Davie, Coordinator. 732-634-4500 ext. 2037. Email – Ron.Davie@twp.woodbridge.nj.us
Book Drop/Book Exchange/Book Sale
PERTH AMBOY – The Friends of the Perth Amboy Free Public Library have established a use for the books you have read and would like to recycle!!!  Drop off your books.  Exchange them for books you have not read …. pick up a book or two ($.50 for paperbacks/$1 for hard cover) …or select a "bag of books" for a price of only $5.  Please no text books or reference books.
Visit us at the Brighton Ave. Community Center located at the corner of Brighton Ave. and Sadowski Pkwy. in Perth Amboy.  The schedule for the next three months is as follows:  Saturdays,  January 23, February 13 and 27 and March 12.  We will be there from 12 noon until 2 p.m. (weather permitting).
For more info, e-mail us at friendsofperthamboylibrary@gmail.com
Get Your GED/HSE!
PERTH AMBOY – Are you 18-25 years old and in need your High School Diploma? If yes, please contact the Civic Justice Corps program. We are a youth serving program model that reconnects young adults with their communities while earning a modest stipend (allowance). The CJC in Perth Amboy is designed to serve in four areas: High School Equivalency/GED; Career Development; Leadership Development; Construction Vocation. For more info, contact 732-324-2114 Ext. 100 or 102. We are actively recruiting for our next coed cohort.
$100 Worth of Food for $40
PERTH AMBOY – The Jolin Food box program is designed to provide families with nationally branded food products at wholesale prices. On behalf of the Cathedral's Community Development Corporation, the Jewish Renaissance Foundation's AmeriCorps is helping promote the Jolin Food Box. Check out https://jolinfoodbox.com or contact us at 732-324-2114 x103
HIV Support
PERTH AMBOY — Raritan Bay Medical Center is sponsoring an HIV support group meeting on Monday's at 6 p.m. Anyone diagnosed with or caring for someone infected with HIV is welcome to attend.    Meetings  are  held  at  the hospital's  Perth  Amboy Division, New Brunswick Avenue. To register or for more information, call (732) 324-5022.
Volunteer Firefighters Needed
PERTH AMBOY – The Perth Amboy Fire Department: Volunteer Division needs members. Accepting men and women ages 18 years or older.  Volunteers must be a Perth Amboy resident.  For more information please contact 732-442-3430 or 732-324-3505.
Kearny Cottage Open
PERTH AMBOY – Come visit the historic home of Commodore Lawrence Kearny. The Cottage is located at 63 Catalpa Ave, Perth Amboy, and is open on Mondays and Thursdays from 2 p.m. – 4 p.m. and the last Sunday of the month from 2 p.m. – 4 p.m. by appointment. The Kearny Cottage needs your help.  Anyone interested in joining the Kearny Cottage Historical Society please contact 732-293-1090.  We are on the web!   www.KearnyCottage.org
Do you or someone you know have Old Photographs or Documents?
The Kearny Cottage Historical Society is looking for old photos and documents of
Perth Amboy, South Amboy, Woodbridge, Fords, etc. (local area) for an archiving project. Your photos and documents will be scanned into digital format and returned to you. For more info please call 732-293-1090
Tea Room Open
PERTH AMBOY – The Proprietary House is now open every Wednesday from 1:00 p.m. to 4:00 p.m. for tea and tours.  The tea room has reopened, serving their usual delicious homemade cakes and assorted teas.  Hostesses Dot, Helen and Joanne are back to greet you.  A $7.00 donation includes both the tea and a tour of the mansion.  Although the house is still in the process of being restored, some rooms have been newly decorated, and we have acquired several pieces of antique furniture, including a 1700's desk and game table. The gift shop is also opened. A visit to the tea room is the perfect way to spend a pleasant afternoon. Groups are welcome, although reservations are required for groups over six people.  The Proprietary House is located at 149 Kearny Ave., Perth Amboy, NJ. Tel: 732-826-5527. Email: Info@proprietaryhouse.org.
Connections Program Seeks Volunteers
METUCHEN – The Connections Program of Catholic Charities, Diocese of Metuchen, a voluntary child to adult match program is seeking adult volunteers to provide a positive friend relationship to children and youth that has suffered a loss or has special needs.  These children reside in Middlesex County and Franklin Township and are in desperate need of a positive role model.  Adult Volunteers are being sought to make a difference in the lives of children and youth through one-to-one activities.
Any individual 18 years old or older, of any ethnic, religious or economic background, who is interested in making a positive impact on a child's life is eligible to become an adult volunteer mentor.
All adult volunteers will be screened, receive training, staff support and other services as needed.   If you are interested in learning more about the Connections Mentoring Program, please contact Jeanette Cullen at (732) 738-1323. 1/27
Dowdell Library Foundation DVD &Recorded Media Drive
SOUTH AMBOY – Your fall cleanout is done and you're wondering what to do with all of those unwanted DVD's, CD's, and video games. How about donating them to South Amboy's Sadie Pope Dowdell Library?  Just bring those unwanted items to the library, during regular hours. No VHS please! This program has been running since 2012 collecting thousands of DVD's and other electronic media for the library.  Those generous donations have enabled the library to increase its resources for the benefit of South Amboy residents and the surrounding communities.
All donations are fully tax deductible and the Dowdell Library Foundation, Inc. is a 501(c)(3) non-profit corporation.  Please call (732)721-6060 for library hours. To schedule a pick-up for larger collections, please contact Grace at 732-721-6592. Your support is greatly appreciated.
---
Notice: Community Announcements or "Shorts"
The Amboy Guardian is committed to serving the community. However, due to the rising cost of print publication, we are forced to now charge a small fee for community announcements in our print version. We will provide one complimentary short paragraph or "short" per event. After your event "short" is published for one week, there will be a $5.00 fee per week charge for each additional "short" published pertaining  to that particular event. For those who pay for a display ad, there will be no fee for additional shorts pertaining to the event in the paid display ad. To our regular loyal advertisers who hold community events, your "short" announcements will remain complimentary. Effective 1/1/16. Thank you.

Carolyn Maxwell, Owner/Editor/Publisher
Katherine Massopust, Asst. Editor/Writer/Layout
The Amboy Guardian.

---