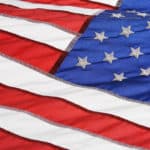 In the recent killings in San Bernardino, California and Orlando, Florida, we got another wake up call. This got us thinking about how great of a country America really is. Unfortunately, some people have rights that they shouldn't have. Look at the background of the assailants. The most disturbing part is that these individuals and some of their associates were under the radar of the FBI and CIA. In the case of the Orlando shooter, his father has a YouTube channel which is based on anti-American sentiments. The father once ran for President of Afghanistan. What was the FBI thinking?
We realize that a lot of would be attacks have been stopped in their tracks. And we thank the authorities for that. For some reason there are certain groups that are handled with kid gloves on the basis that we don't want to be viewed as racist. But, the bottom line is there are a lot of Islamic Extremists that want to see America destroyed. This morning (June 13, 2016) I happened to listen to a radio program where a Muslim Iman was being interviewed about the killing that took place. He said that he speaks for a lot of Muslims who condemn these killings. A plan is for a large gathering of Muslims to go to Washington to condemn those who commit these violent acts.
There is criticism because many feel that the Muslim Cleric have not been as vocal as they should be in this condemnation. Many feel that the reason that they choose to remain silent because they, themselves become targets of the radical sects.
This is a sad situation when you have to weigh your words and thoughts in order to survive. There were reports that co-workers and neighbors of the murderer of the 50 individuals in Orlando reported to their supervisor that their coworker was acting very irrational. Nothing was done in fear of being called racist. Supposedly the murderer of the individuals said he was being teased at work.
This person did this act in the name of ISIS. That is a big difference. This is a WORLDWIDE TERRORIST ORGANIZATION. These group of people will stop at nothing. You must understand that negotiation is not a word that they understand.
Unfortunately, the only way to deal with these people is to officially declare war on ISIS and be done with it.
Let's put the cards on the table.  We have a very important Presidential race coming up and there has a lot of talk about equality for women. In the United States there a lot of women who make much more than their male counterparts. When I worked for the phone company, there was a young woman who did not have a college degree who jumped over a lot of people to get a higher paying position and she did it by being much smarter than those who had a higher education. She was just one of those people who could take a problem and figure it out with ease. The funny part about it, there was not one single person who was jealous of her, because they knew that she deserved that promotion in spite of a lack of a college degree.
Let's look at some other countries where some of our candidates have gotten financial support. Recently, one of these countries put 19 women in a cage and set them on fire because they did not want to marry men that they were promised to. Some of these countries also punish anyone who is found to be gay with death. Here are just 2 examples. You all do the math.
It's time that we act now and act swiftly. In case you don't realize it, these attacks are the new September 11 only in smaller doses. Just remember how important this Presidential election will be and most of all, it's important the choices that each candidate will make when picking a running mate. In spite of what people think, the Vice-President is an extremely important choice, so is the Speaker of the House. They are only a heartbeat or two away from the top position and they should be a very sound choice. C.M. & K.M.