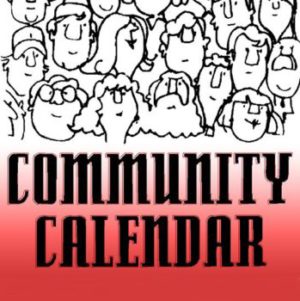 The Salvation Army Christmas Kettles Position: Bell Ringer
PERTH AMBOY – Seasonal Job – Full time; $9.00 per hour; 5 days per week (Tuesday's thru Saturday's) – 11:00 a.m.-7:00 p.m. Need to have Social Security and State ID. November 25 thru December 24. The Salvation Army of Perth Amboy, 433 State Street, Perth Amboy, N.J.  For more info contact: 732-826-7040
Accelerated Childbirth Education Class
PERTH AMBOY- Raritan Bay Medical Center, a member of the Hackensack Meridian Health family, is holding an Accelerated Childbirth Education class, Wednesday, November 30, 6:00 p.m. to 9:30 p.m.  The class is designed to help expectant parents better understand the childbearing process and is intended for those with limited time. A registered nurse with special training in labor, delivery and infant care facilitates the class.  It will be held at the Raritan Bay Area YMCA, 357 New Brunswick Ave., Lower Level, Perth Amboy, NJ.  The fee for the class is $75 per couple.  Registration required, call 1-800-DOCTORS (1-800-362-8677) and reference zip code 08861.
A.C. Bus Trip – St. John Paul II Seniors
PERTH AMBOY – There is a trip to Resorts Casino, Atlantic City every fourth Wednesday of the month. Due to the Thanksgiving Holiday, the next trip will be held on November 30, 2016. Cost $30 pp.; $25 back in slot play. Bus  will depart from behind St. Stephens Church parking lot on Mechanic Street at 9:45 a.m. Call Bobbi at 732-636-2867 to reserve a seat and for more information.
A.C. Bus Trip – San Salvador Seniors
PERTH AMBOY – The San Salvador Seniors are sponsoring a bus trip to Caesar's Casino in AC on Thursday, Dec. 1, 2016. Bus leaves 12 Noon from the Perth Amboy Knights of Columbus, High Street, Perth Amboy. Cost 30 pp. Receive $30 back in slot dollars. For more info call Joe at 732-826-0819.
Trip to Sands Casino – Holy Rosary Seniors
HOPELAWN – Holy Rosary Seniors Bus Trip to Sands Casino – Tony Orlando Holiday Show – Thursday, December 1, 2016. Cost: $60 – Includes $20 Back In Play, Bus And Tip + The show at 2 p.m. Bus leaves church parking lot (625 Florida Grove Road, Hopelawn) at 10 a.m. and arrives back approx. 7 p.m. Anyquestions, etc. please contact Ronnie Dematteo at 732-442-5252.
Yoga & Beer/Wine
SOUTH AMBOY – Grab a friend, bring a mat and join us on December 2 to relax and release. You may need it the holidays are coming! Yoga and beer/wine may seem like an unlikely match, but if you give it a try you may be surprised. The relaxed feeling you get when you have that first drink will help you feel less anxious and more confident. This is a great way to try something new, easy and relaxing Yoga in a safe comfortable environment.  Make new friends, release tension and stress from everyday life and experience something different. This event will be held at the Knights of Columbus #426, 308 Fourth St., South Amboy. Friday, December 2nd 6:30 p.m. – 8:30p.m. $20/pp  Participants must be over 21. Price includes: 50 minute Yoga Class and 1 Pint or 1 glass of wine. For more information or to register please call Denise Morgan, CPT, CGEI, Certified Yoga Teacher 732-525-9536 or email: healthandfitnesswithdenise@gmail.com . Part of the proceeds go to The Columbian Club #426.
P.A.M.A. Awards Dinner Rescheduled
PERTH AMBOY – The P.A.M.A. Award Dinner new date is Thursday, December 8, 2016 from 6:30 p.m.. to 11:30 p.m. at the Cornucopia Cruise Line: Riverboat St. Charles.
Book Sale
PERTH AMBOY – Pick up a book or two ($.50 for paperbacks/$1 for hard cover) …or select a "bag of books" for a price of only $5. Book Dealers Welcome.  Visit us at the Brighton Ave. Community Center located at the corner of Brighton Ave. and Sadowski Pkwy. in Perth Amboy.  The next booksale is on Saturday, December 10. We will be there from 1:00 p.m.- 3:00 p.m.  (weather permitting). For more info, e-mail us at friendsofperthamboylibrary@gmail.com.
FAFSA Information Sessions
PERTH AMBOY – Attention Parents and Students!!! Have you completed the FAFSA? Don't wait! Get assistance today! Learn about the Free Application for Federal Student Aid (FASFA), a financial form that can be submitted annually by current and prospective college students (undergraduate and graduate) in the United States to determine their eligibility. Questions??? Contact the Office of Economic Community Development at: 732-293-1638. Sessions are at the Alexander F. Jankowski Community Center, 1 Olive St., Perth Amboy. Session #2: Wednesday, December 14 at 6 p.m. FREE.
Charity Basketball Game
SOUTH AMBOY – The 5th annual Friends of South Amboy charity basketball games at South Amboy High School on December 17. Proceeds from this event will benefit Breanna Hathcock, a local resident and South Amboy Middle High School graduate who is currently battling cancer.
2:00 p.m. – South Amboy Middle School Boys -vs- Calvary Christian
4:00 p.m. – South Amboy Girls Varsity -vs- Calvary Christian
6:00 p.m. – Sayerville Boys Varsity -vs- Bishop Ahr
8:00 p.m. – South Amboy Boys Varsity -vs- Calvary Christian
Visit our Facebook page for more information . https://www.facebook.com/FriendsOfSouthAmboy/
K of C Breakfast with Santa
SOUTH AMBOY – The South Amboy Knights of Columbus Council 426 will hold their annual Breakfast with Santa on Sunday, December 18, from 9 a.m. to 11:30 a.m. at 308 Fourth St., South Amboy. Enjoy a hot breakfast with your family and bring your camera to take pictures of your children with Santa Claus. Cost is $8 Adults; $3 Children 2 to 12; under 2 FREE. For more information call 732-721-2025.
Edison AARP Ch. 3446
Tickets are now available for our holiday luncheon at The Pines on December 19, 2016.
On December 31, 2016, join us for New Year's Eve at Noon – Doolans Shore Club at Spring Lake. Call Mary Ann at 732-287-3659 for information.
We will be collecting holiday gifts at the meeting; Male & Female for the Edison Veterans Home.
For additional information on the chapter, visit our website at www.edisonaarp.org.
Seeking Items to Help the Homeless During the Winter Months
NEW BRUNSWICK – At last night's Middlesex County Human Services Advisory Council (HSAC) meeting, it was brought to everyone's attention that the Point-in-Time Homeless Count & Project Homeless Connect is seeking items to help the homeless during the winter months. The most needed items include:  Gently used coats, new warm hats/scarves, new gloves/mittens, blankets, new warm socks, hygiene kits.
For more information about Project Homeless Connect or to arrange for delivery of donated items, please contact Harriet Slonim at 732-745-4041or harriet.slonim@co.middlesex.nj.us.
Become A Member of the South Amboy First Aid & Safety Squad
SOUTH AMBOY – Serve the Emergency Medical Needs of Your Community! A Unit of A.R.C. If you are at least 16 years old and have a few available hours in your day each week to give to others, contact us at Southamboyfirstaid.org or call (732) 721-1005. South Amboy First Aid Squad serves our residents 24 hours-a-day, 7 days-a-week, 365 days-a -year. The squad is an independently run private organization, completely staffed by dedicated volunteers and supported by tax-deductible donations. Join your fellow residents with service to our community. Neighbors Helping Neighbors! All training courtesy of the South Amboy First Aid Squad. See how a little bit of your time can benefit so many. Become A Volunteer Member Now! South Amboy First Aid Squad – PO Box 328 – South Amboy, NJ 08879
Exploring Law Enforcement
NEW JERSEY – Get your hands on the challenging field of Law Enforcement. Law Enforcement Exploring offers young men and women ages 15-20 the chance to experience law enforcement career opportunities. For information about scouting contact Will C. Adams Office# – 973-765-9322 ext. 234; Cell# – 732-540-5936 or email: will.adams@scouting.org Join Now!
Bingo
PERTH AMBOY – Magyar (Hungarian) Reformed Church Hall, 347 Kirkland Place, Perth Amboy Will be starting a weekly $1000 Bingo on Mondays beginning September 26, 2016. Doors open at 6:00 p.m. Bingo starts at 7:30 p.m. Kitchen will be open for more info call 732-442-7799.
Sayreville/South Amboy Police Auxiliary Members Wanted
SOUTH AMBOY/SAYREVILLE – Attention South Amboy / Sayreville Residents:  The Sayreville Police Auxiliary is seeking new members to join its volunteer force. If you are interested in a future in law enforcement and have a desire to serve your community, this is a great opportunity! Interested applicants must be 18 years of age or older, be able to pass a criminal background check and possess a valid New Jersey driver's license. Interested applicants can download an application from: www.sayrevillepoliceaux.org
Bingo
SAYREVILLE – FEELING LUCKY! Get out of the house and off the couch – come enjoy an evening or afternoon playing Bingo. St. Stan's Parish, 225 MacArthur Ave., Sayreville – has Bingo each Thursday evening, with doors opening at 6 p.m. and games beginning at 7:30 p.m. We also have Sunday afternoon Bingo each week, with doors opening at 12 Noon and games beginning at 1:30 p.m. Our kitchen is open for great homemade lunch and dinner specials along with a nice selection of snacks to munch on. Please call our Parish Office at (732) 254-0212 for more info. See you there!
Christ Church of South Amboy Thrift Store and Services
SOUTH AMBOY – 1. Our Thrift Store is open: Tuesday, 12 p.m. until 3 p.,. and Thursday, 12 p.m. until 3 p.m. All are welcome to shop.
2. Please join us for Mass and Fellowship on: Saturday, Service at 5:00 p.m., and Sunday, Service at 9:00 a.m. Fellowship follows our 9:00 a.m. Mass.
Christ Church is located at 257 Fourth Street, South Amboy. The entrance for parking is on Main Street.
DVD/Media Drive
SOUTH AMBOY – The Sadie Pope Dowdell Library is having a DVD/Media Drive. Please place your unwanted DVDs, Blu-Ray, CDs, and video games in good condition, into the collection boxes at the Dowdell Library, or Madura Pharmacy Your contributions will be donated to the Dowdell Library to help enhance its current collection. Larger collections call Grace at 732-721-6592 for pick-up Thank you for your support! This on-Going Collection Drive is sponsored by the Dowdell Library Foundation, Inc.
Stories From Perth Amboy
PERTH AMBOY – Stories From Perth Amboy by Katherine Massopust is available at the Barge Restaurant, 201 Front St., Perth Amboy or in Fertig's Uniform Store, 195 New Brunswick Ave., Perth Amboy For more info call Katherine at 732-261-2610 or call the Barge at 732-442-3000 –  or Fertig's at 732-442-1079 –  A Great Gift! Get it now along with Then & Now: Perth Amboy!
Minecraft & Agar.io
SOUTH AMBOY – Minecraft & Agar.io 10:30 a.m.-7:30 p.m. at the Dowdell Library, 100 Harold G. Hoffman Plaza, South Amboy, Refreshments! For more info call 732-721-6060.
$100 Groceries for $40 or Less
PERTH AMBOY – The Jolin Food program is designed to provide families with nationally branded food products at wholesale prices. On behalf of the Cathedral's Community Development Corporation, the Jewish Renaissance Foundation's AmeriCorps is helping to promote the Jolin Food Box. Order by the 2nd Tuesday of the month online or by phone and pick up by the 3rd Saturday of the month. Go to  https://jolinfoodbox.com to place your order online or call 732 826 8207 and ask for Juana Kearney.
Book Sale
PERTH AMBOY – Pick up a book or two ($.50 for paperbacks/$1 for hard cover) …or select a "bag of books" for a price of only $5. Book Dealers Welcome.  Visit us at the Brighton Ave. Community Center located at the corner of Brighton Ave. and Sadowski Pkwy. in Perth Amboy.  The schedule for the next months is as follows:  Saturday, December 10. We will be there from 1:00 p.m.- 3:00 p.m.  (weather permitting). For more info, e-mail us at friendsofperthamboylibrary@gmail.com
Ask the Rabbi
EDISON – "Ask the Rabbi" with Rabbi Saks from Congregation Beth Mordecai of Perth Amboy, in the Menlo Park Mall food court, every Wednesday from 12:00 Noon – 1:00 p.m. All questions will be answered. Everyone is invited to ask. (NO session on Wednesday, October 12.)
Have You Volunteered Lately?
PERTH AMBOY – The first and biggest benefit AmeriCorps VISTA members get is the satisfaction of incorporating service into their lives and making a difference in their community and country. The intangible benefits alone, such as pride, satisfaction and accomplishment are worthwhile reasons to serve.  There are other benefits as well including awards, job and education certifications, professional development, and more. For more info call the Jewish Renaissance Medical Center, 275 Hobart Street, Perth Amboy.
Food Stamps Assistance
PERTH AMBOY – Every Wednesday there will be a Food Stamps Assistance Program 10 a.m.- 5 p.m.:  JRF's Family Success Center families to come in and meet with a representative from the Community Food Bank of NJ to assist with food stamps application and eligibility guidelines. For additional information please call 732-638-5063 or visit our office located at: 149 Kearny Ave. Perth Amboy (Rear of Proprietary House).
HIV Support
PERTH AMBOY — Raritan Bay Medical Center is sponsoring an HIV support group meeting on Monday's at 6 p.m. Anyone diagnosed with or caring for someone infected with HIV is welcome to attend.    Meetings  are  held  at  the hospital's  Perth  Amboy Division, New Brunswick Avenue. To register or for more information, call (732) 324-5022.
Volunteer Firefighters Needed
PERTH AMBOY – The Perth Amboy Fire Department: Volunteer Division needs members. Accepting men and women ages 18 years or older.  Volunteers must be a Perth Amboy resident.  For more information please contact 732-442-3430 or 732-324-3505.
Do You or Someone You Know Have Old Photographs or Documents?
The Kearny Cottage Historical Society is looking for old photos and documents of Perth Amboy, South Amboy, Woodbridge, Fords, etc. (local area) for an archiving project. Your photos and documents will be scanned into digital format and returned to you. For more info please call 732-293-1090
Tea Room Open
PERTH AMBOY – The Proprietary House is now open every Wednesday from 1:00 p.m. to 4:00 p.m. for tea and tours.  The tea room has reopened, serving their usual delicious homemade cakes and assorted teas.  Hostesses Dot, Helen and Joanne are back to greet you.  A $7.00 donation includes both the tea and a tour of the mansion.  Although the house is still in the process of being restored, some rooms have been newly decorated, and we have acquired several pieces of antique furniture, including a 1700's desk and game table. The gift shop is also opened. A visit to the tea room is the perfect way to spend a pleasant afternoon. Groups are welcome, although reservations are required for groups over six people.  The Proprietary House is located at 149 Kearny Ave., Perth Amboy, NJ. Tel: 732-826-5527. Email: Info@proprietaryhouse.org.
Connections Program Seeks Volunteers
MIDDLESEX COUNTY – The Connections Program of Catholic Charities, Diocese of Metuchen, a voluntary child to adult match program is seeking adult volunteers to provide a positive friend relationship to children and youth that has suffered a loss or has special needs.  These children reside in Middlesex County and Franklin Township and are in desperate need of a positive role model.  Adult Volunteers are being sought to make a difference in the lives of children and youth through one-to-one activities.   Any individual 18 years old or older, of any ethnic, religious or economic background, who is interested in making a positive impact on a child's life is eligible to become an adult volunteer mentor.   All adult volunteers will be screened, receive training, staff support and other services as needed.   If you are interested in learning more about the Connections Mentoring Program, please contact Jeanette Cullen at (732) 738-1323.
Notice: Community Announcements or "Shorts"
The Amboy Guardian is committed to serving the community. However, due to the rising cost of print publication, we are forced to now charge a small fee for community announcements in our print version. We will provide one complimentary short paragraph or "short" per event. After your event "short" is published for one week, there will be a $5.00 fee per week charge for each additional "short" published pertaining  to that particular event. For those who pay for a display ad, there will be no fee for additional shorts pertaining to the event in the paid display ad. To our regular loyal advertisers who hold community events, your "short" announcements will remain complimentary. Effective 1/1/16. Thank you.
Carolyn Maxwell, Owner/Editor/Publisher
Katherine Massopust, Asst. Editor/Writer/Layout
The Amboy Guardian.