Dissolving of the Raritan Bay Auxiliary
November 28, 2016
Linda M. Hill,
Executive Director Raritan Bay Medical Center Foundation
Dear Ms. Hill,
It is with heavy heart that we regret to inform you that the RBMC, Perth Amboy Auxiliary will no longer be in existence. On November 28, 2016, a meeting was held discussing the reorganization and how this would affect our group. It is extremely difficult to terminate a long standing organization as the Perth Amboy Auxiliary, however, due to the merger of the hospital into the Hackensack Meridian Health system, we unfortunately had no other choice.
The Auxiliary in Perth Amboy began in 1888 prior to the incorporation of the hospital in 1889. Over the years we have donated hundreds of thousands of dollars to our hospital for additional services, equipment and various other projects. Monies were not the only positive impact we contributed. Many auxiliary members loyally volunteered walking the halls of the hospital sharing their love and compassion with the patients, supplying them with books, magazines or just a smile.
Smiles were also received by the nurses at RBMC when the Auxiliary treated them to cookies for Nurses' Appreciation Week.
Speaking of appreciation, the children who participated or came to our Tree Lighting were thrilled to see Santa come down the escalator and light the beautifully decorated tree. It was at this time that the Perth Amboy Auxiliary presented a check to the hospital, the culmination of sales, raffles, gift auction and other fund raising activities.
We, the Perth Amboy Auxiliary of Raritan Bay Medical Center are saddened by the end of the community service we so enjoyed being a part of through these many years.
Please accept this check in the amount of $14,696.42 as our final donation.
Sincerely,
Claire Tauber
President and the Auxiliary Board
The Ferry Slip Museum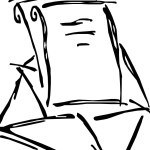 I was dismayed to read the recent letter in your newspaper which denigrated Mayor Wilda Diaz's involvement with the Ferry Slip.  Clearly, the author was confused.  While the mayor did not have a part in the original restoration of the Ferry Slip and was not attempting to claim such credit, she was responsible for its renovation from a ticket office run by a private concern to a quality mini museum dedicated to teaching the public. This is what she referred to during the debate. The renovation was necessary to create a museum.
While we are forever indebted to the individuals who saved the museum from decay, we are equally indebted to those who realized that this building should be a museum open to the public. It's not enough to renovate a history landmark.  It must be allowed to have a new lease on life that includes welcoming the public to enjoy it.
Merely two weeks after Wilda Diaz took her oath of office as Mayor of Perth Amboy she authorized the Ferry Slip to become the Ferry Slip Museum. Working with Curator Andrew Dunyak and a team of volunteers we created a museum that celebrates our location on the gorgeous Raritan and our history from Native American days to the present.  All is done under the guidance of Wilda Diaz.
We host school children who can't wait to bring their parents back to visit this gem.  We've hosted World War II veterans, men who worked in the long gone industries, women who carried their toddlers on board the ferry for the short trip to Staten Island and people who knew nothing of our proud history before visiting the museum.
Sandy hit us hard as witnessed today by the townhouses west of us that are still not habitable.  We are  alive but still need many things.  Money and volunteers have been in short supply this past summer.  Yet, we hosted some fabulous concerts under Caroline Torres, Random Acts of Culture lectures and tours.  No, we were not open as much as we would have liked this past Summer but as we are able to replace necessities lost in Sandy we are building our schedule.
We anticipate an excellent season ahead and we thank and commend Mayor Wilda Diaz who is indeed the Ferry Slip Museum's godmother.  Note that in addition to establishing the Ferry Slip Museum, she has been the driving force behind a number of other museums and the creation of an international park. How special is it for a child to be able to say, "I live down the street from a museum?"
To the negative letter writer: Join us in celebrating the history of this very unique city and please don't twist the words of individuals who have worked so hard to preserve and promote its history.
Mayor Wilda Diaz does indeed deserve tremendous credit. That doesn't take away from credit given to any others.  It's a big city – plenty of credit to go around!
Kathleen Manning DePow
Director of the Ferry Slip Museum