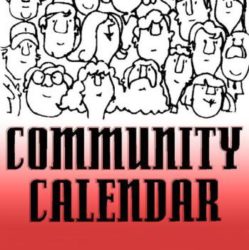 K of C "All You Can Eat" Lenten Linguini Dinners
FORDS – Our Lady of Peace Knights of Columbus Council #9199 of Fords is sponsoring their annual "All You Can Eat" Lenten Linguini Dinners every Friday in Lent, except Good Friday.   The dinners will be served from 5:30 p.m. – 7:30 p.m. in the cafeteria below the Church.
The menu includes Linguini, with a choice of Red(Marinara) or White clam sauce, salad, garlic bread, coffee and desserts.  Bottled water, soda and iced tea are also available for $1 each.
The cost is $10 for adults, $9 for Senior Citizens, $5 for children under 12 and children under 5 are free.  There is a special family price of $20 (EAT IN ONLY). A family would consist of only 2 adults and any children under 12. No reservations necessary and take-out is available. For more information, call Tony at 732-233-4473.
Pirohi Sale
PERTH AMBOY – St. John the Baptist is having a Pirohi Sale. Order from Feb. 27 to Mar. 2. Call 732-826-7067 between 9 a.m. to 12 Noon. Pickup March 7 – 8 at 2:30 p.m. at 404 Division St., Perth Amboy. Homemade and Handmade. Potato Pirohi: $8 a dozen. Frozen Pirohi will be available at the same time and price.
Art Through Technology: City wide 3D Design Contest
SOUTH AMBOY– The Dowdell Library of South Amboy will be holding an innovative art competition using 3D printing technology.  Using the library's 3D printer or 3D pens, community members of all ages may enter the art competition from January through June 15.  Entries must be entered within one of the following categories: the waterfront, pets and a floral theme. Age categories will range from children through seniors.
Entries will be exhibited at the South Amboy Arts exhibition hall on Broadway during July and August.  The community will have the opportunity to vote for the winners in each category. For more information, contact the library at comments@dowdell.org or 732.721.6060.
To learn about free programs, sign up for the library's monthly eNewsletter at http://dowdell.org/newslettersignup.html
The Dowdell Library's hours are Monday, Tuesday, Thursday from 10 am to 8 pm, Wednesday and Friday from 10 am to 5 pm and Saturdays from 12-4 pm. For more information, please visit www.dowdell.org, or contact the Library at 732-721-6060 or comments@dowdell.org.
Raffle
PERTH AMBOY – Saint John Paul II Parish Raffle, 490 State St., Perth Amboy NJ; Tickets $20 Each.
1st Prize – 2017 Honda Civic
2nd Prize – Flat Screen TV 65" – Donated by Toshiba
3rd Prize – Laptop, 15" 8GB – Donated by Zevallos/Skrocki Home for Funerals
4th Prize – Portable Electric Generator – Donated by United Poles Federal Credit Union
5th Prize – Apple Watch – Donated by St. John Paul II Parish "Señor de los Milagros"
6th Prize – Apple IPad, Air 2, 9.7 inch/16GB – Donated by Julio's Auto Repair
7th Prize – $300.00 Gift Card – Donated by Flynn & Sons Funeral Home
8th Prize – Snow Removal – Donated by Petra Best Realty
9th Prize – Canon Digital Camera EF-S 18-55MM f/3.5-5.6 IS, – Donated by Quisqueya Restaurant
10th Prize – X Box One 500GB – Donated by K&K Project
TO BE DRAWN Saturday, June 17, 2017 at 6:30 p.m. at Saint Stephen's School Auditorium.
No substitutions of the offered prizes may be made. No cash will be given in lieu of the prize. Must be 18 YRS. or older to participate. Winner need not be present. Winner is responsible for all federal and state tax. All proceeds will benefit Saint John Paul II Parish.
I.D. No. 387-1-39661;
RL – 4091
Bible Study
PERTH AMBOY – Acts of the Apostles Bible Study- Wednesday, March 1 at 10 a.m., St. Peter's Episcopal Church 183 Rector Street, Perth Amboy. More information call 732-826-1594. Free Event.
Lenten Services at St. John's Lutheran Church
PERTH AMBOY – Join us at for services on Ash Wednesday, March 1, Maundy Thursday – Apr 13 and Good Friday – Apr 14, each at 10 A.M. A special Lenten evening service will be held on Wed, Mar 22 at 7 P.M. with bread and broth to follow. Lenten Sunday services are at 10 A.M with refreshments to follow. Palm Sunday Apr 9th, service with Holy communion, palms will be distributed in church. Easter Sunday Apr 16th service with Holy Communion. Please join us at 664 Amboy Ave, Perth Amboy the little church on the corner, (Amboy Ave & Meredith St.), during this special time of year, a season of renewal and spiritual growth. People of all faiths are welcome at St. John's.
Ash Wednesday Services
PERTH AMBOY – Ash Wednesday Services – Wednesday, March 1, 12:15 p.m. and 7:30 p.m. All are welcome. St. Peter's Episcopal Church 188 Rector Street, Perth Amboy
Ashes to Go
PERTH AMBOY – Ashes to Go – Wednesday, March 1, from 6:15 a.m. – 8:30 a.m. Perth Amboy Train Station Between Market and Smith Streets.
Lenten Fish Dinners
SOUTH AMBOY – South Amboy Elks #784, will be holding their Annual Lenten Fish Dinners at the Elks Lodge – 601 Washington Ave. South Amboy. Dinners will be held on the following Fridays from 5:30 p.m. to 8:00 p.m.: March 3, March 10, March 24, April 7, April 14. The Banquet Hall will be open for sit down dining. Take-out dinners will be also available by calling 732-727-7170 or just stop by the Lodge during dinner. All proceeds will benefit the Elks Charities.
Celebrate Red Cross Month by Giving Blood in March
NEW JERSEY – During Red Cross Month in March, the American Red Cross encourages eligible donors to join in its lifesaving mission by giving blood.
Since 1943, every U.S. president has designated March as Red Cross Month to recognize how the Red Cross helps people across the country and around the world. Red Cross Month is a celebration of supporters, who are the face of the Red Cross in their communities and bring hope to people facing emergencies.
Blood donor Timothy Sheely knows the need firsthand. His wife required 12 units of blood during emergency surgery following the birth of their son. "If it had not been for blood donors, she might not have survived," he said. "Thanks to generous blood donors, I still have a wife and my kids still have their mom. I can't possibly thank those people in person, but I can give a little piece of me back with each donation for the greater good."
The Red Cross depends on blood donor heroes across the nation to collect enough blood to meet the needs of patients at approximately 2,600 hospitals nationwide. Donors of all blood types, especially type O, are needed to help those rely on blood products.
Make an appointment to become a hero to patients in need by downloading the free Red Cross Blood Donor App, visiting redcrossblood.org or calling 1-800-RED CROSS (1-800-733-2767).
Upcoming blood donation opportunities:
• Edison:
3/4/2017: 9 a.m. – 2 p.m., Edison VFW Post 3117, 57 National Road
3/6/2017: 3 p.m. – 8 p.m., Woodrow Wilson Middle School, 50 Woodrow Wilson Drive
• New Brunswick:
3/9/2017: 11 a.m. – 4 p.m., Rutgers University, College Avenue Student Center, 126 College Ave.
• American Red Cross Blood Donation Center, Central New Jersey Donor Center, 707 Alexander Road, Suite 701, Princeton Township. Tuesday: 11:45 a.m.-7 p.m. (whole blood & platelet pheresis). Friday – Sunday: 7:15 a.m.-3 p.m. (whole blood & platelet pheresis)
A.C. Bus Trip – San Salvador Seniors
PERTH AMBOY – The San Salvador Seniors are sponsoring a bus trip to Caesar's Casino in AC on Thursday, March 2, 2017. Bus leaves 12 Noon from the Perth Amboy Knights of Columbus, High Street, Perth Amboy. Cost 30 pp. Receive $30 back in slot dollars. For more info call Joe at 732-826-0819.
Chili Church
PERTH AMBOY – Chili Church Thursday, March 2, 6:30 pm St. Peter's Episcopal Church 183 Rector Street, Perth Amboy. More information call 732-826-1594. Free Event.
Neighborhood Watch Resident Meeting
PERTH AMBOY – Attention Gateway Residents: Join Perth Amboy's Community Police (PACP) and P.A.R.T.N.ER. to help organize a Neighborhood Watch (NW) program in Gateway Neighborhood. This is a revitalization initiative that aims to promote the development of a resident-led and community-supported redevelopment framework of the Gateway Neighborhood. Meeting agenda will plan for the next NW Block party and Perth Amboy's Green Collaborative in making our neighborhood cleaner and greener.Thursday, March 2, 2017 from 6 p.m. – 7:15 p.m. at 415 Fayette Street. Open to residents. Light refreshments included.
Movies @ Main: Money Matters
WOODBRIDGE – On March 3 the Woodbridge Main Library will begin a Spring Film Series scheduled each Friday at 2 p.m. that will highlight financial issues.
The first movie is The Accountant, an action driven crime story starring Ben Affleck, Anna Kendrick, and J.K. Simmons.  On March 10, we will screen Trading Places, a classic comedy depicting the nature vs. nurture debate.  March 17 will feature The Big Short, a film focusing on the financial crisis of 2007-2008 and based on the 2010 book The Big Short: Inside the Doomsday Machine by Michael Lewis.  Catch Me If You Can, a drama about the notorious con artist, forger and impersonator Frank Abagnale Jr., will be shown on March 24, followed by The Color of Money, a film directed by Martin Scorsese which stars Paul Newman (in his Oscar winning role) and Tom Cruise on March 31.  On April 7 we will watch Margin Call, an independent film showcasing the various actions of investment bankers during the financial collapse of 2008. The Pursuit of Happyness, a film depicting entrepreneur and author Chris Gardner's homelessness during the early 1980s, will be shown on April 21.
These films are free and no registration is required. Our films are sponsored by the Friends of the Libraries of Woodbridge Township. Light refreshments are provided by the Woodbridge Library Foundation.
The Woodbridge Public Library is located at 1 George Frederick Plaza, Woodbridge.
Author Event at Public Library
PERTH AMBOY – Acclaimed children's author Artie Bennett is coming to Perth Amboy Free Public Library on Saturday, March 4 at 11:00 a.m., for a special Read Across America story time and merriment galore! Artie Bennett is Author of: "The Butt Book", "Poopendous", "Peter Panda Melts Down" and "Belches, Burps, Farts–Oh My!" Drop by in droves. You won't want to miss "The Dr. Seuss of Your Caboose"!  The Perth Amboy Free Public Library is located at 196 Jefferson St., Perth Amboy.
Tricky Tray & Gift Auction
PERTH AMBOY – The St. Ann Society of Ukrainian Catholic Church of the Assumption will hold their annual Tricky Tray and Gift Auction on Sunday, March 5, 2017 at Assumption Catholic School Auditorium, 370 Meredith St., Perth Amboy. Doors will open at 12 noon, and drawings will begin at 2 p.m. Admission is $10. A Western theme will set the mood for this event which will feature a calendar raffle, a 50-50, beautiful baskets, stage prizes, super prizes, and door prizes, with more than 10 ways to win at this raffle rodeo. Featured prizes include a 55 inch Samsung Smart TV, an X-Box One, and an Apple Watch. Complimentary cake, coffee, and tea will be available, as well as hot food and snacks for purchase. Outside food and beverages are not permitted. For tickets or information, call Assumption Church Office: (732) 826-0767.
Tai Chi Qigong/Meditation Course
PERTH AMBOY – The Division of Integrative Medicine at Raritan Bay Medical Center, a member of the Hackensack Meridian Health family is providing a Tai Chi Qigong/Meditation Course Tuesdays, March 7 to April 11, 7:00 p.m. to 8:00 p.m., at the Raritan Bay Area YMCA, 357 New Brunswick Ave., Perth Amboy, NJ.  Practice this system of exercises slowly and smoothly to promote calmness, relaxation and reduce stress, and to improve strength, stability, balance and coordination.  The cost for six Tuesday sessions is $75.00.  Registration required, call 732-324-5257 or email integrativehealth@hackensackmeridian.org.
Faith Basics: A Monthly Class On the Basics of Judaism and Christianity
PERTH AMBOY – Faith Basics – A Monthly Class On the Basics of Judaism and Christianity. Held once monthly on Tuesday nights at Congregation Beth Mordecai, 224 High Street, Perth Amboy. Future Classes –  Mar. 7, Apr. 4. Cost: $10 per session or $25 for all 5 sessions. Please RSVP to Rabbi Ari Saks (ari.saks@gmail.com), Reverend Anne-Marie Jeffery (ajeffery04@yahoo.com), or via our Facebook Event page – Faith Basics. This program is jointly sponsored by Congregation Beth Mordecai and St. Peter's Episcopal Church.
Tour of the Berkow Maternity Pavilion
PERTH AMBOY – Raritan Bay Medical Center, a member of the Hackensack Meridian Health family, monthly tour of The Berkow Maternity Pavilion and family health information open house will be held Wednesday, March 8, at 7:00 p.m. to 8:00 p.m. Newly expectant parents are invited to tour and learn about the maternity unit's modern comforts, designed to provide a calm and relaxing birthing experience.  Participants are asked to meet in the main lobby of Raritan Bay – Perth Amboy, 530 New Brunswick Ave. Registration required, call 1-800-DOCTORS (1-800-362-8677) and reference zip code 08861.
On Tour Series with Albertus Joseph
PERTH AMBOY – On Tour Series with Albertus Joseph Art Exhibit at the Perth Amboy Gallery Center for the Arts, 339 Reade Street on March 9, 2017:  6 p.m. to 8 p.m. Contact: Lisett Lebron at 732-442-0384 or email: lisett@partnernj.org
Tax Preparation Services
PERTH AMBOY – Tax Preparation Services at Perth Amboy Free Public Library, 196 Jefferson St. provided by Vita Group. Dates: March 11, March 25. By appointment only. 732-826-2600.
A.C. Bus Trip – Hungarian Reformed Church
PERTH AMBOY – The Fellowship Circle of the Hungarian Reformed Church is sponsoring a Bus Trip to the Tropicana Casino, Atlantic City on Sunday, March 12, 2017. Bus leaves the church at 331 Kirkland Place, Perth Amboy at 12:00 noon for a 6 hour stay at Casino from when we arrive in AC. Cost: $27.00 per person ($25 slot play) Bagged lunch provided -To reserve a seat call:  732-261-8726.
2nd Annual Makers Day – Calling All Makers, Crafters, & Creators!
SOUTH AMBOY – Join us on Monday, March 13 from 3 p.m. – 7 p.m. for the 2nd annual Makers Day. Choose from a variety of hands-on interactive kits and activities to play with. Draw three dimensional objects with the 3D pen, learn how to use the 3D printer, use Play-Doh to illuminate LED lights, build your own remote control car, make jewelry, and more! Fun for all ages, 0-100!
To learn about other free programs, sign up for the library's monthly eNewsletter at http://dowdell.org/newslettersignup.html
The Dowdell Library's hours are Monday, Tuesday, Thursday from 10 a.m. to 8 p.m., Wednesday and Friday from 10 am to 5 p.m. and Saturdays from 12 noon – 4 p.m. For more information, please visit www.dowdell.org, or contact the Library at 732-721-6060 or comments@dowdell.org.
Band "Someday Far" to Perform Live at Dowdell Library!
Local Pop/Punk Band from NJ Kicks off Music Series
SOUTH AMBOY – There's no need to travel all the way into the city to hear some live, free music! On Tuesday, March 14, join us for a music performance by an up-and-coming pop/punk band called "Someday Far" consisting of Leo, Bryan, Pepsi and Matty! Stop by as they blow the roof off the library with their electric and infectious sound.
To learn about other free programs, sign up for the library's monthly eNewsletter at http://dowdell.org/newslettersignup.html
The Dowdell Library's hours are Monday, Tuesday, Thursday from 10 a.m. to 8 p.m., Wednesday and Friday from 10 a.m. to 5 p.m. and Saturdays from 12 noon – 4 p.m. For more information, please visit www.dowdell.org, or contact the Library at 732-721-6060 or comments@dowdell.org.
Edison AARP Ch. 3446
EDISON – Edison AARP Chapter 3446 Upcoming Events.
Day Trips:
March 17: "My Wild Irish Rose" – Hilton, Hasbrouck Heights
April 18: "Easter Parade" – Stony Hill Inn, Hackensack
May 16: "Born Yesterday" – Hunterdon Hills Playhouse
Call Mary Ann at 732-287-3659 for information and reservations.
Tours:
May 2-3: Jonah at Sight & Sound Theater, Dutch Apple Theater, Hobo Railroad – Lancaster, PA.  Call Bob at 732-885-1789 for information.
Various items for local hospitals, nursing homes, and MCFOOD bank will be collected at the meeting.
For additional information, visit our website at www.edisonaarp.org.
Designer Bag Bingo & Tricky Tray!
PERTH AMBOY – Bag Bingo and Tricky Tray on March 19, 2017 at Perth Amboy Moose Lodge, 989 Convery Blvd, Perth Amboy. Doors open at 12 Noon; Calling starts at 1:30 p.m. $25 admission includes boards, cake, coffee, and door prize ticket. Kitchen will be open no outside food permitted. Must be 18 to play. Please call or e-mail Donna 732-925-8273 or e-mail: jndcarpenter420@gmail.com.
An Evening with Uncle Floyd
SOUTH AMBOY – Mechanicsville Hose Company presents an Evening With Uncle Floyd appearing on March 25, 2017 At: Sacred Heart Memorial Hall, 531 Washington Ave, South Amboy. Time: 7:00 p.m. Buffet, beer and wine. $45.00 per person, for tickets: call 732-642-4608 or email: SAFD1lmartinjr@gmail.com
Mah Jongg
PERTH AMBOY – Looking for something fun to do? The Friends of the Sayreville Public Library invite you to come play Mah Jongg in the Young Adult Room on Sunday, March 26, 2016, 1:00 – 3:00 PM. New and experienced members are welcome. This event is FREE and Mah Jongg sets and cards will be available for use by all players. 1050 Washington Road, Parlin. For more information, please call Elaine (732) 727-0192.
Thomas Mundy Peterson Day
PERTH AMBOY – Come Celebrate Thomas Mundy Peterson Day at the Library, 196 Jefferson St., Perth Amboy all day, Friday, March 31, 2017.
Fish Fry
SAYREVILLE – The First Presbyterian Church of Sayreville, 172 Main Street, Sayreville, will be having a Lenten Fish Fry on Friday, March 31, 2017.  Take-out will begin at 5 p.m. and eat-in will begin at 5:30 p.m. Tickets are available by calling the Church at 732-257-6353. Tickets are $13 in advance and $15 at the door. Chicken is available by advance request. All meals include fish, fries, green beans and dessert.
Overnight Trip
HOPELAWN – Holy Rosary Seniors overnight trip to Foxwood and Mohegan Sun April 3 and April 4, 2017. Cost is $145 a person for double room; and $214 for single per person. Must have full payment by 1/27/17. Call Ronnie for more information. 732-442-5252
Come To Washington, D.C. For 2nd Annual DC Bike Ride
Experience the Nation's Capital from a Bike While Riding on Closed Roads Past Famous Landmarks
WASHINGTON – DC Bike Ride, the region's premier scenic urban bike ride, invites visitors to cruise through the District on May 14 as part of ongoing National Bike Month celebrations.  Registration for the May 14 event is now open at http://www.dcbikeride.com, where registrants can take advantage of the early bird rates.
Make the drive from New York to D.C. for the perfect family-friendly activity on Mother's Day.  DC Bike Ride offers a unique, recreational car-free tour of our nation's capital. Riders will pedal by some of the capital's most-recognizable sites, including the Washington Monument, the White House and the John F. Kennedy Center for Performing Arts. Participants will conclude their journey with a post-ride celebration on Pennsylvania Avenue near the United States Capitol. (The 2017 course can be found at dcbikeride.com/2017-course/).
"We are excited to announce the return of DC Bike Ride," said Greg Bibb, Capital Sports Ventures chief executive officer. "This annual event is widely-popular amongst cycling enthusiasts, the active lifestyle community and families. The ride offers a unique opportunity to see some of Washington, D.C.'s most iconic monuments at your own pace and in a car-free environment. DC Bike Ride celebrates life on two wheels, promotes street safety and allows participants from the region and beyond to enjoy a one-of-a-kind journey through the nation's capital."
The inaugural 2016 event hosted more than 7,000 riders. This year, DC Bike Ride expects approximately 10,000 riders to be in attendance as it grows into one of the leading recreational cycling events on the east coast. Washington, D.C. provides the perfect backdrop for the ride. The District was recently voted by Forbes as one of the "10 Most Bike-Friendly Cities In America," and by Travel Channel as one of the "Top 10 Cycling Cities in US." The Washington Area Bicyclist Association (WABA) is the primary benefactor of DC Bike Ride with a portion of the proceeds to benefit WABA's street safety programs.
DC Bike Ride has partnered with Marriott to provide participants with hotel options within the district. Discounted nightly rates at two great locations in close proximity to the start line are available atdcbikeride.com/hotel2017/. In addition, participants in need of a bike can rent one through Bike and Roll Washington D.C. Visit www.dcbikeride.com for more information.
JOIN DC BIKE RIDE: Registration for DC Bike Ride presented by CareFirst BlueCross BlueShield and Events DC is available starting January 12 and can be purchased by visiting DCBikeRide.com. Early bird pricing starts at $50. Regular pricing, starting at $60, begins on March 1. VIP registration and special group pricing is also available.
JOIN THE CONVERSATION: Fans can also follow DC Bike Ride on Twitter / Facebook / Instagram and #DCBR and #DCBR2017 for updates leading up to the event
Bus Trip Holy Rosary Seniors
HOPELAWN – Holy Rosary Seniors sponsoring a bus trip to Mount Airy Casino on Tuesday, June 20, 2017. Includes a 3:30 p.m. show, "The Music of Mamma Mia," lunch buffet, $10 slot play and bus. Cost is $70 a person. Bus leaves church parking lot at 10:00 am. For more details please call Ronnie 732-442-5252
Seeking Items to Help the Homeless During the Winter Months
NEW BRUNSWICK – The Point-in-Time Homeless Count & Project Homeless Connect is seeking items to help the homeless during the winter months. The most needed items include:  Gently used coats, new warm hats/scarves, new gloves/mittens, blankets, new warm socks, hygiene kits.
For more information about Project Homeless Connect or to arrange for delivery of donated items, please contact Harriet Slonim at 732-745-4041or harriet.slonim@co.middlesex.nj.us.
Red Cross Critically Needs Donors After Winter Weather Adds to Severe Blood Shortage
NEW JERSEY – Following several rounds of severe winter weather in many parts of the country, the American Red Cross urges eligible blood and platelet donors to help restock its shelves to overcome a shortage.
Since Dec. 1, about 300 blood drives across 27 states have been forced to cancel due to inclement winter weather, resulting in more than 10,500 blood and platelet donations going uncollected.
Blood donor Jim Taylor knows how it feels to have a loved one waiting for a transfusion. His son Aaron was born with a rare liver condition. In the short two months of his life, he received 115 blood products. Taylor said each transfusion gave his family more time with Aaron, so he encourages others to give.
"When the Red Cross says there is a shortage, they are not exaggerating," said Taylor. "I now know from experience that what they are saying is somewhere there is a father waiting on the donation that will save his son's life. When the Red Cross asks for help, what that means is a new dad is praying for a miracle."
To make an appointment to give blood, download the Red Cross Blood Donor App, visit redcrossblood.org or call 1-800-RED CROSS (1-800-733-2767). Donors are encouraged to make appointments and complete the RapidPass online health history questionnaire at redcrossblood.org/rapidpass to save time when donating.
Ask the Rabbi
Wednesdays, 12-1 pm @ Food Court in Menlo Park Mall (between Chik-fil-A and Panera). Have a question? Have a seat! Bring your lunch and ask Rabbi Ari Saks of Congregation Beth Mordecai ANY question you'd like about Judaism, life, spirituality…anything! First person to come will get a FREE drink from the rabbi. For more information please contact Rabbi Saks at
ari.saks@gmail.com
Free Agent Players, New Team Managers And Teams Wanted – Play Hardball!
NEW JERSEY – The Amateur Baseball Association is the largest adult baseball league in NJ and we are getting bigger!
Free Agent Player fee is $160 for 22 game season.
If you are interested in being a new manager of a team of free agent players let us know. We can assist your team with equipment & support, as well as other incentives. Contact us to find out more!
What we offer:
• 22 Game Spring Season runs April through July with August playoffs. Games are Sundays.
• Multiple Skill Levels for Wood & Metal Leagues
• 2 Full Time Commissioners with 15+ years experience
• Various, defined skill levels for all playing abilities
• Flexible master scheduling
• Field and Accidental Medical Insurance
• League & Team Website for stats & schedules www.AllStarTeamStats.com
• Wilson A1010 Game Baseballs
• Umpire Assigning
• Proactive Customer Service
Play HARDBALL …  Play ABA! If you are interested call Jason @ 201-873-3349 or email Larry at NJBaseball4all@aol.com.
Kearny Cottage Open
PERTH AMBOY – Come visit the historic home of Commodore Lawrence Kearny. The Cottage is located at 63 Catalpa Ave, Perth Amboy, and is open on Mondays and Thursdays from 2 p.m. – 4 p.m. and the last Sunday of the month from 2 p.m. – 4 p.m. by appointment. The Kearny Cottage needs your help.  Anyone interested in joining the Kearny Cottage Historical Society please contact 732-293-1090.  We are on the web!   www.KearnyCottage.org
Proprietary House Open
PERTH AMBOY – The Proprietary House, the last official Royal Governor's residence still standing in the original 13 colonies, is open every Wednesday from 1:00 p.m. to 4:00 p.m., for tea and tours.  Tea  is served in our atmospheric candle-lit wine cellar, and includes our delicious homemade desserts and assorted teas. A $10 donation, $5 for children under 12, covers both the tea and a mansion.
Although the house is still in the process of being restored, some rooms have been newly decorated. Go back in time and learn about William Franklin and other residents of the house. It's a perfect way to spend a pleasant afternoon. The gift shop is also open.
Groups are welcome, although reservations are required for groups over six people. The Proprietary House is located at 149 Kearny Ave., Perth Amboy, NJ. Tel. 732-826-5527 E-mail: info@proprietaryhouse.org. Follow us on our website, www.theproprietaryhouse.org and/or Facebook.
Volunteer Drivers Needed For Meals on Wheels Program
HIGHLAND PARK – Jewish Family Services of Middlesex County (JFS) is in need of volunteer drivers to deliver meals to homebound senior adults in the Highland Park area for the Kosher Meals on Wheels Program.  The program delivers meals Monday – Friday mornings. A commitment of at least 2 days per month for regular volunteers is required. Also seeking substitute drivers who can fill in as needed throughout Middlesex County.  Must have valid driver's license. Please contact the JFS Volunteer Coordinator for more detailed information at 732-777-1940 or visit www.jfsmiddlesex.org under the Volunteer Tab.
Become A Member of the South Amboy First Aid & Safety Squad
SOUTH AMBOY – Serve the Emergency Medical Needs of Your Community! A Unit of A.R.C. If you are at least 16 years old and have a few available hours in your day each week to give to others, contact us at Southamboyfirstaid.org or call (732) 721-1005. South Amboy First Aid Squad serves our residents 24 hours-a-day, 7 days-a-week, 365 days-a -year. The squad is an independently run private organization, completely staffed by dedicated volunteers and supported by tax-deductible donations. Join your fellow residents with service to our community. Neighbors Helping Neighbors! All training courtesy of the South Amboy First Aid Squad. See how a little bit of your time can benefit so many. Become A Volunteer Member Now! South Amboy First Aid Squad – PO Box 328 – South Amboy, NJ 08879.
Exploring Law Enforcement
NEW JERSEY – Get your hands on the challenging field of Law Enforcement. Law Enforcement Exploring offers young men and women ages 15-20 the chance to experience law enforcement career opportunities. For information about scouting contact Will C. Adams Office# – 973-765-9322 ext. 234; Cell# – 732-540-5936 or email: will.adams@scouting.org Join Now!
Bingo
PERTH AMBOY – Magyar (Hungarian) Reformed Church Hall, 347 Kirkland Place, Perth Amboy (Shuttle service from church parking lot on Wilson Street from 5:45 p.m. to 7:15 p.m.) $1,000 BINGO on Mondays. Doors open at 6:00 p.m. Bingo starts at 7:30 p.m. Kitchen will be open. For more info: Call 732-442-7799 or 732-261-8726.
Sayreville/South Amboy Police Auxiliary Members Wanted
SOUTH AMBOY/SAYREVILLE – Attention South Amboy / Sayreville Residents:  The Sayreville Police Auxiliary is seeking new members to join its volunteer force. If you are interested in a future in law enforcement and have a desire to serve your community, this is a great opportunity! Interested applicants must be 18 years of age or older, be able to pass a criminal background check and possess a valid New Jersey driver's license. Interested applicants can download an application from: www.sayrevillepoliceaux.org
Bingo
SAYREVILLE – FEELING LUCKY! Get out of the house and off the couch – come enjoy an evening or afternoon playing Bingo. St. Stan's Parish, 225 MacArthur Ave., Sayreville – has Bingo each Thursday evening, with doors opening at 6 p.m. and games beginning at 7:30 p.m. We also have Sunday afternoon Bingo each week, with doors opening at 12 Noon and games beginning at 1:30 p.m. Our kitchen is open for great homemade lunch and dinner specials along with a nice selection of snacks to munch on. Please call our Parish Office at (732) 254-0212 for more info. See you there!
Christ Church of South Amboy Thrift Store and Services
SOUTH AMBOY – 1. Our Thrift Store is open: Tuesday, 12 p.m. until 3 p.,. and Thursday, 12 p.m. until 3 p.m. All are welcome to shop.
2. Please join us for Mass and Fellowship on: Saturday, Service at 5:00 p.m., and Sunday, Service at 9:00 a.m. Fellowship follows our 9:00 a.m. Mass. Christ Church is located at 257 Fourth Street, South Amboy. The entrance for parking is on Main Street.
DVD/Media Drive
SOUTH AMBOY – The Sadie Pope Dowdell Library is having a DVD/Media Drive. Please place your unwanted DVDs, Blu-Ray, CDs, and video games in good condition, into the collection boxes at the Dowdell Library, or Madura Pharmacy Your contributions will be donated to the Dowdell Library to help enhance its current collection. Larger collections call Grace at 732-721-6592 for pick-up Thank you for your support! This on-Going Collection Drive is sponsored by the Dowdell Library Foundation, Inc.
Stories From Perth Amboy
PERTH AMBOY – Stories From Perth Amboy by Katherine Massopust is available at the Barge Restaurant, 201 Front St., Perth Amboy or in Fertig's Uniform Store, 195 New Brunswick Ave., Perth Amboy For more info call Katherine at 732-261-2610 or call the Barge at 732-442-3000 –  or Fertig's at 732-442-1079 –  A Great Gift! Get it now along with Then & Now: Perth Amboy!
$100 Groceries for $40 or Less
PERTH AMBOY – The Jolin Food program is designed to provide families with nationally branded food products at wholesale prices. On behalf of the Cathedral's Community Development Corporation, the Jewish Renaissance Foundation's AmeriCorps is helping to promote the Jolin Food Box. Order by the 2nd Tuesday of the month online or by phone and pick up by the 3rd Saturday of the month. Go to  https://jolinfoodbox.com to place your order online or call 732 826 8207 and ask for Juana Kearney.
Have You Volunteered Lately?
PERTH AMBOY – The first and biggest benefit AmeriCorps VISTA members get is the satisfaction of incorporating service into their lives and making a difference in their community and country. The intangible benefits alone, such as pride, satisfaction and accomplishment are worthwhile reasons to serve.  There are other benefits as well including awards, job and education certifications, professional development, and more. For more info call the Jewish Renaissance Medical Center, 275 Hobart Street, Perth Amboy.
Food Stamps Assistance
PERTH AMBOY – Every Wednesday there will be a Food Stamps Assistance Program 10 a.m.- 5 p.m.:  JRF's Family Success Center families to come in and meet with a representative from the Community Food Bank of NJ to assist with food stamps application and eligibility guidelines. For additional information please call 732-638-5063 or visit our office located at: 149 Kearny Ave. Perth Amboy (Rear of Proprietary House).
HIV Support
PERTH AMBOY — Raritan Bay Medical Center is sponsoring an HIV support group meeting on Monday's at 6 p.m. Anyone diagnosed with or caring for someone infected with HIV is welcome to attend.    Meetings  are  held  at  the hospital's  Perth  Amboy Division, New Brunswick Avenue. To register or for more information, call (732) 324-5022.
Volunteer Firefighters Needed
PERTH AMBOY – The Perth Amboy Fire Department: Volunteer Division needs members. Accepting men and women ages 18 years or older.  Volunteers must be a Perth Amboy resident.  For more information please contact 732-442-3430.
Do You or Someone You Know Have Old Photographs or Documents?
The Kearny Cottage Historical Society is looking for old photos and documents of Perth Amboy, South Amboy, Woodbridge, Fords, etc. (local area) for an archiving project. Your photos and documents will be scanned into digital format and returned to you. For more info please call 732-293-1090
Connections Program Seeks Volunteers
MIDDLESEX COUNTY – The Connections Program of Catholic Charities, Diocese of Metuchen, a voluntary child to adult match program is seeking adult volunteers to provide a positive friend relationship to children and youth that has suffered a loss or has special needs.  These children reside in Middlesex County and Franklin Township and are in desperate need of a positive role model.  Adult Volunteers are being sought to make a difference in the lives of children and youth through one-to-one activities.   Any individual 18 years old or older, of any ethnic, religious or economic background, who is interested in making a positive impact on a child's life is eligible to become an adult volunteer mentor.   All adult volunteers will be screened, receive training, staff support and other services as needed.   If you are interested in learning more about the Connections Mentoring Program, please contact Jeanette Cullen at (732) 738-1323.
Notice: Community Announcements or "Shorts"
The Amboy Guardian is committed to serving the community. However, due to the rising cost of print publication, we are forced to now charge a small fee for community announcements in our print version. We will provide one complimentary short paragraph or "short" per event. After your event "short" is published for one week, there will be a $5.00 fee per week charge for each additional "short" published pertaining  to that particular event. For those who pay for a display ad, there will be no fee for additional shorts pertaining to the event in the paid display ad. To our regular loyal advertisers who hold community events, your "short" announcements will remain complimentary. Effective 1/1/16. Thank you.
Carolyn Maxwell, Owner/Editor/Publisher
Katherine Massopust, Asst. Editor/Writer/Layout
The Amboy Guardian.