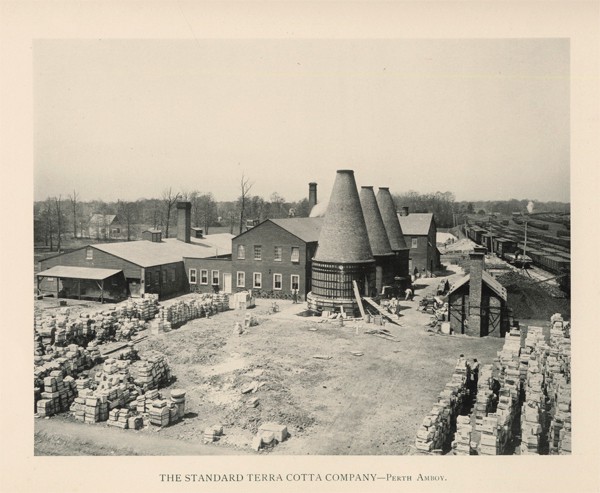 PERTH AMBOY – Proprietary House Association will present "Terra Cotta, Perth Amboy's Lasting Legacy" on Sunday, September 17, 2017 at 1:00 p.m.
Purchase tickets in advance for a journey back to when Perth Amboy was the world's terra cotta capital. Dr. Richard Veit of Monmouth University will outline the history of our local terra cotta industry and its contributions to many of the nation's iconic buildings. Long-ago views of terra cotta will be presented in a special slide show from the collection of the late Louis P. Booz III.
The program will continue with a choice of guided bus or self-guided driving tours of unique examples of surviving architectural & ornamental terra cotta. The afternoon will end with a reception overlooking Raritan Bay, at the Victorian-era home of a bygone terra cotta industry executive.
SPACE IS LIMITED!!! Tickets now on sale, on a first-come, first-served basis. ADMISSION: Program & Reception w/ Guided Bus Tour – $40 per Person / $35 for Members; Program & Reception w/ Self-guided Tour – $25 per Person / $20 for Members.
To purchase tickets, contact PROPRIETARY HOUSE ASSOCIATION – Phone: (732) 826-5527; E-mail: info@theproprietaryhouse.org; Address: 149 Kearny Avenue, Perth Amboy, NJ, 08861
All funds raised will benefit ongoing restoration and operation of Proprietary House's Museum.