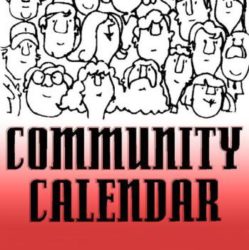 Cruise Nights on Broadway
SOUTH AMBOY – SOUTH AMBOY – Come join DJ Richie, The Flash and Crew for great cruise nights the third Wednesday of every month from June to October from 6 p.m. to 9 p.m. Music from the 50's to the 80's Trophies will be awarded – Bring the Family! For additional information please contact carshowsRus@gmail.com or Mike Toth at mtoth1@optonline.net or 908-930-3497. Sponsored by the City of South Amboy.
Book Sale
PERTH AMBOY – Pick up a book or two ($.50 for paperbacks/$1 for hard cover) …or select a "bag of books" for a price of only $5. Presently due to lack of shelf space we are NOT accepting any donations of books. Visit us at the Brighton Ave. Community Center located at the corner of Brighton Ave. and Sadowski Pkwy. in Perth Amboy. The schedule is as follows: Saturdays: Oct. 14 & 28; Nov. 11 & Dec. 9. We will be there from 1:00 p.m. – 3:00 p.m. (weather permitting). For more info, e-mail us at friendsofperthamboylibrary@gmail.com Book Dealers are welcome. !!!!
Book Buddy Dog
SOUTH AMBOY – Join us as we read stories with our Book Buddy Dog, Olaf on Wednesday, October 4, 3:30 p.m. to 4:30 p.m. We'll also be joined by Mayor Fred Henry as we present Olaf and his parents with an honorary Dowdell Library Card. All ages!! At the Sadie Pope Dowdell Library – Adjacent to Middle / High School – South Amboy 732-721-6060. Email: comments@dowdell.org or go to www.dowdell.org
A.C. Bus Trip – San Salvador Seniors
PERTH AMBOY – The San Salvador Seniors are sponsoring a bus trip to Caesar's Casino in AC on Thursday, October 5, 2017. Bus leaves 12 Noon from the Perth Amboy Knights of Columbus, High Street, Perth Amboy. Cost 30 pp. Receive $30 back in slot dollars. For more info call Joe at 732-826-0819.
We Keep You Moving
PERTH AMBOY – The Human Motion Institute at Hackensack Meridian Health Raritan Bay Medical Center, is sponsoring a free "We Keep You Moving" Total Joint Replacement Education session Friday, October 6, 8:00 a.m. to 9:00 a.m., at the medical center's Perth Amboy location, 530 New Brunswick Ave. The session is intended for patients who have been scheduled for joint replacement surgery or for those who would like to learn more about joint replacement. Registration required, call Nurse Navigator Clare Schuld, R.N., at 732-535-4746.
Moonlight Music Series – Live at the Ferry Slip
PERTH AMBOY – Perth Amboy Artworks is partnering with the Historic City of Perth Amboy's Ferry Slip Museum to present a Spring/Summer 2017 live music series at the Ferry Slip. Enjoy great live music, the moonrise over Raritan Bay and check out the Ferry Slip Museum. The free live music events are from 7 p.m. – 9 p.m. at 200 Front St., Perth Amboy.
Saturday, October 7 – Segunda Quimbamba and United States of Boogaloo
Third Annual Pink Ribbon Gala
PERTH AMBOY – Celebrate Perth Amboy presents the Third Annual Pink Ribbon Gala, honoring Mary's Place by the Sea. Event takes place on Saturday, October 7, 2017, from 7 -11 p.m. Cocktail Hour starting at 6 p.m. on the St. Charles Vessel, Cornucopia Cruise Line, 401 Riverview Drive, Perth Amboy, NJ 08861.
Dinner & Dancing. Pink or Black Formal Attire. Tickets: $100 per person. Tickets available by calling Raquel Roche at 732-794-9801 or online at www.pinkribbongala2017.eventbrite.com.
Please RSVP by October 1, 2017. Mail checks to Celebrate Perth Amboy, Pink Ribbon Gala, PO Box 1905, Perth Amboy, NJ 08862, and make checks out to Celebrate Perth Amboy. Donations are tax deductible.
A Victorian Tea & Fashion Show
PERTH AMBOY – The Proprietary House Association will present "A Victorian Tea and Fashion Show" on Sunday, October 8 at 1 p.m. The program will feature fashions of the late 1800s and early 1900s, brought to you by "The Victorian Ladies," Suzanne Ryan and Jackie LaPolla.
Assorted teas will be served along with scones & Devonshire cream, chocolate pairings and other sweets. Also featured will be aspects of Victorian history, games and prizes, as well as good fellowship. (All funds raised will benefit ongoing restoration and operation of Proprietary House's Museum.)
SPACE IS LIMITED! Tickets are now on sale, on a first-come, first-served basis. Admission: $35 ($30 for Members). To reserve & purchase tickets, contact Proprietary House Association – Phone: (732) 826-5527 – E-mail: info@theproprietaryhouse.org – Address: 149 Kearny Avenue, Perth Amboy, NJ, 08861.        
Business Meet 'N' Greet Networking Events 
PERTH AMBOY – MARK YOUR CALENDAR! Make October a positibe month to increase your sales by attending out Business Meet 'N' Greet Networking events. For those considering participating in our networking events, we focus on three core areas to ensure the time spent is beneficial. Main benefits: 1. Networking and meeting new contacts. 2. Content and topics covered for growing your business. 3. Inspiration
OCT. 11
                 OMEGA DINER
OFF THE               NORTH BRUNSWICK, NJ
MENU                   Bring in a copy of your gas and electric bill and lunch is on Michal Lerman from STREAM
OCT. 11
                 GETTING AHEAD IN BUSINESS & 24-7 NETWORKING SALES
6-8:30 PM
             MANNY'S DINER
OFF MENU          
1020 RARITAN ROAD
CLARK NJ
OCT. 13
               PANEL DISCUSSION: WEBSITE DEVELOPER, TAX EXPERT &  SALES GURU
LUNCH                  91 MAIN ST. WOODBRIDGE , NJ
NO CHARGE        Due to limited seating, one person per company.
St. James Daughters of Thunder Revival
PERTH AMBOY – Celebrating 100th Year Church Anniversary. St. James Daughters of Thunder Revival, Serving the Lord with gladness, passion, and purpose. October 11, 12, 13 & 15. Wednesday: Sister Doretha Melvin Community Church of Iselin; Thursday: Rev. Donna Stewart, Pastor New Jerusalem A.M.E. Zion Church; Friday: Rev. Mary Giles, Pastor Clinton Chapel A.M.E. Zion Church; Sunday: Rev. Audrey Williamson, St. James A.M.E. Zion Church. Weekly Services begin at 7 p.m./ Sunday Worship at 10:30 a.m. St. James A.M.E. Zion Church, 68 Commerce St. Perth Amboy, NJ 08861. Mrs. Kathy Dickerson, First Lady; Rev. Amos Dickerson Jr., Pastor.
Heart Failure Class
OLD BRIDGE – Hackensack Meridian Health Raritan Bay Medical Center-Old Bridge is holding a Heart Failure class Thursday, October 12, 2:00 p.m. to 3:00 p.m., in Auxiliary Hall B&C, 3 Hospital Plaza, Old Bridge, NJ. Learn how to maximize your quality of life while living with heart failure. Registration required, call 1-800-DOCTORS (1-800-362-8677), or visit HackensackMeridianHealth.org/Events.
Baby Fest
PERTH AMBOY – Hackensack Meridian Health Raritan Bay Medical Center-Perth Amboy is sponsoring Baby Fest Friday, October 13, 10:00 a.m. to 1:00 p.m., in Raritan Rooms C&D, 530 Brunswick Ave., Perth Amboy. Learn about and enroll in programs and services promoting healthy moms, infants and children, health and nutrition education. There will be maternity unit tours, free giveaways, raffle for gifts and more. Admission is free. Children are welcome. Refreshment will be served. Registration required, call 1.800.DOCTORS (1.800.362.8677).
Wine & Dine Fundraiser
EDISON – Kiddie Keep Well Camp's capital campaign to "Raise the Roof" is well underway! We are currently in the process of raising funds to rebuild our health center and to make other necessary renovations around the facilities, so that we may continue to provide the unique services to our local community. In support of this campaign, we are hosting a Wine and Dine fundraiser on Saturday, October 14 at 6 p.m. This will be held at Schirber Dining Hall at Kiddie Keep Well Camp, 35 Roosevelt Drive, Edison, NJ 08837. Cost to attend is $125 by October 1st. RSVP by September 15 to save $25. Pay by check or PayPal through kiddiekeepwell.org.
The menu will be prepared by the Les Marmitons of New Jersey:
1st course: Smoked salmon stuffed cannoli
2nd course: Cauliflower soup topped with fresh croutons and fried beets
3rd course: Poached black bass
4th course: Steak diane with a potato gratin
5th course: Chocolate orbit cake with vanilla crème anglaise
Vegetarian option is available upon request by phone or email prior to event
All proceeds will go towards our "Raise the Roof" capital campaign. Please call (732) 548-6542 with any questions or to reserve your seat. We hope to see you there! Thank you for your support.
Community Resource Day
PERTH AMBOY – St. James A.M.E. Zion Church presents Community Resource Day, Saturday, October 14, 2017 from 11 a.m. to 4 p.m. Health and Wellness Screenings, Refreshments. Health Walk: In Memory of Sister Gloria Berry from 1 p.m. to 2 p.m. Start: St. James Church to the Waterfront; End: St. James Church. St. James A.M.E. Zion Church Parking Lot, 68 Commerce St., Perth Amboy. For more information call Pastor Amos Dickerson Jr.: 201-240-1950.
Edison AARP Ch. 3446 Upcoming Events
Upcoming Events – Open to the public
October 17: Lakeside Manor, Hazlet, NJ – luncheon & show – For reservations, call Mary Ann at 732-287-3659.
October 19: Paper Mill Playhouse – "The Honeymooners"
October 22-27:  Myrtle Beach package – For information, call Bob at 732-885-1789
For additional information on the chapter or upcoming events, visit our website at www.edisonaarp.org.
Story Time Returns to the Perth Amboy Free Public Library!
PERTH AMBOY – The classic library service is back at the Perth Amboy Free Public Library! Join us for a fun time to meet other parents and kids for interactive reading, rhymes, music and games for kids to develop early literacy skills, socialization, and play. Our story time schedule is as follows:
Tuesday, October 17 at 1:00 p.m.
Thursday, October 21 at 1:00 p.m.
Tuesday, November 7 at 1:00 p.m.
Roberto Clemente Gala
PERTH AMBOY – Warm greetings PRAHD supporters! As we gear up for this year's 31st Annual Roberto Clemente Gala, we'll begin sending reminders about our spectacular event! Hope to see you all on October 20, 2017!
100th Anniversary of St. James African Methodist Episcopal Zion Church
PERTH AMBOY – Come celebrate the 100th Legacy Anniversary of the 100th Anniversary of St. James A.M.E. Zion Church, 68 Commerce St., Perth Amboy, NJ 08861. Pastor Amos Dickerson, Jr. – 732-826-1155. The celebration is on Saturday, October 21, 2017 at 6 p.m. at the Pines Manor, 2085 Lincoln Highway, Edison, NJ 08817. Ph: 732-287-2222. Semi-Formal Attire. Tickets: $65pp – Adults; $30pp – Children (Under age 2 there is no charge). Please make checks payable to St. James A.M.E. Zion Church. Ticket Information: Winnie Bell: 732-763-6960; Dawn Stevenson: 201-779-1290; Lottie Lily: 732-910-5623; Edward Ford, II – 908-930-6090. For Hotel Reservations at the Crown Plaza Hotel, 2055 Lincoln Highway, Edison, New Jersey 08817 – $72 per night; call 732-287-3500. Deadline for Tickets is October 7, 2017.
Calendar Dinner Dance
PERTH AMBOY – The St. Ann Society of Ukrainian Catholic Church of the Assumption of the Blessed Virgin Mary will hold its annual Calendar Party Dinner Dance on Saturday, October 21, 2017 at the Assumption Catholic School Auditorium, 380 Jacques Street, Perth Amboy. Doors open at 6 p.m., and the buffet dinner will be served at 7 p.m. This year's menu includes: fruit kababs, tossed salad, eggplant rollatini, meatballs, sausage, peppers and onions, beef & broccoli, baked salmon, penne with vodka sauce, chicken francaise and more. There will be a basket raffle, money raffle, and door prizes. This BYOB event includes the opportunity to dance until midnight. Music will be provided by DJ A Touch of Class. Tickets are $40 and can be purchased from a member or at the parish rectory. For additional information, please call (732) 826-0767. Deadline for tickets is Thursday, October 12. No tickets will be sold at the door.
Meet the Lizard Guys
PERTH AMBOY – The Friends of the Perth Amboy Free Public Library are happy to host The Lizard Guys on Saturday, October 21, from 11:30 a.m. – 1 p.m. in the Children's Room of the Perth Amboy library located at 196 Jefferson St.
The Lizard Guys are a New Jersey based educational entertainment group that provides live animal presentations with lizards, snakes, turtles, frogs & various bugs. Find out more about them by visiting their website at http://www.thelizardguys.com/.
This event is sponsored by the Friends of the Perth Amboy Free Public Library. For information, contact the Friends at (201) 381-1903, e-mail at friendsofperthamboylibrary@gmail.com or find us on Facebook.
Friends encourage the love of reading and independent learning, play a role in community involvement, sponsor special programs, raise funds for special projects, equipment and materials in excess of the general Library budget.
Painting with Mozart  with Irina Maryanchik & Dennis Conners
SOUTH AMBOY – Do you want to create inner clarity, calm your mind, reduce stress, and stimulate creativity? Immerse yourself in creative artistic expression while listening to the music of Wolfgang Amadeus Mozart. Watch as emotions flow from your mind into your hands and the paintbrush, releasing them into the canvas. $25 includes supplies. Presented by the ARTS Council at South Amboy YMCA, 200 John T O'Leary Boulevard. Saturday, October 21, 2017 at 6:30 p.m. For workshops or for more information visit southamboyarts.org or call 732–316–0222.
Tricky Tray
WOODBRIDGE – The Catholic Daughters of the Americas #769 Annual Tricky Tray Charity Fundraiser will be on Saturday, October 21, 2017, from 1:00 p.m. – 4:00 p.m. at St. James School, 341 Amboy Ave, Woodbridge. Admission $15.00 in advance, $20.00 at the door (no refund) Light Refreshments.
Grand Prizes – Flat Screen TV, Coach bags, Disney Tickets, Gift Cards and much MORE. Doors open at 12:30 p.m., (Handicapped Accessible) Tickets/Reservation call: Mary Ellen O'Connor – 908-294-0146; Lorette Zimmer – 732-636-1252. Make check to: CDA Court Mercedes #769. Mail to: Lorette Zimmer, 346 Amboy Ave., Woodbridge NJ 07095
PAHS Class of 1967 Reunion
PERTH AMBOY – The Perth Amboy High School Class of 1967 will hold its 50th Reunion on Saturday, October 21, 2017, at the APA Hotel on Wood Avenue in Iselin, NJ. The night before we are hoping to have a tour of our beloved "Halls of Ivy" with Mr. Anton Massopust. After the tour, our classmate, Les Kennett is hosting a private "Classmate Party" for the Magnificent Class of 1967. Please contact Dena Moore at denabanda@aol.com or reejost@aol.com or 732-266-8550 for more information.
Lecture: Artifacts from John Watson's Site
PERTH AMBOY – Richard Veit, Ph.D. Professor of Anthropology and Chair of the Department of History and Anthropology at Monmouth University will give a lecture on Artifacts from John Watson's Site at the Kearny Cottage, 63 Catalpa Ave., Perth Amboy on Sunday, October 22, 2017 at 2 p.m. Light Refreshments.
Tricky Tray
HOPELAWN – Good Shepherd Parish at Most Holy Rosary Church, 625 Florida Grove Rd in the Hopelawn section of Woodbridge will be hosting a Tricky Tray Auction in Msgr. Gambino Hall on October 22, 2017. Admission is $15 which includes 25 Level 1 tickets, coffee, and dessert. Adults only. Hall is handicapped accessible. Doors open at 12 noon and drawing will begin at 2 p.m. There are 4 levels of prizes plus grand prizes including Broadway Show tickets and Disney Hopper passes. Advanced ticket sale special available before 10/10/16. Currently taking reservations for tables of 6 or more. For more information and tickets, please contact Marie at 732-442-6916 or the Parish Office at 732-826-4859 or by email at gstrickytray@gmail.com.
Edison AARP Chapter 3446
EDISON – Edison AARP Chapter 3446 is organizing a Myrtle Beach Show Tour for October 22-27. Included are 4 shows, narrated cruise on the intracoastal waterway, Georgetown tour, and more. Breakfasts & dinners are also included in the package. For information and reservations, call Bob at 732-885-1789. The trip is open to the public.
A.C. Trip & Tribute Show – Holy Rosary Seniors
HOPELAWN – The Holy Rosary Seniors are sponsoring a bus trip to Resorts Casino in Atlantic City October 25, 2017. Includes 3:30 show, a tribute to The Beach Boys, Beatles, Bee Gees, and Motown; $10 slot play; $20 food credit; bus and gratuity. Cost is $70 a person. Bus leaves Church parking lot at 10:00 am. For more details please call Ronnie 732-442-5252.
South Amboy Knights of Columbus Trip to Sight & Sound Theatre
SOUTH AMBOY – South Amboy Knights of Columbus Council 426 is sponsoring a trip to Sight & Sound Theatre and Shady Maple Smorgasbord Lancaster PA Saturday, December 9. Motor coach leaves South Amboy K of C Hall at 8 a.m. for the 11 a.m. show, "The Miracle of Christmas." with 3 p.m. dining at Shady Maple. Cost of $130 includes round trip motor coach transportation, tickets for the show, and lunch buffet. For more information call Nancy Smetana at 732-721-2025 or nsmetana65@gmail.com.
Perth Amboy Free Public Library Offers Home-bound Delivery Service
PERTH AMBOY – If you can't make it to the library, the library can come to you! The Home-Bound Program is a resource delivery service offered to all Perth Amboy residents who are temporarily or permanently confined to their homes because of illness, age or physical disability. Care facilities and nursing homes are also welcome to take advantage of this program. The service is absolutely free to join and use! Residents who do not currently have a library card will be issued one after successful sign-up of the home-bound application. To sign up for service call the library at 732-826-2600.
Stories From Perth Amboy
PERTH AMBOY – Stories From Perth Amboy by Katherine Massopust is available at the Barge Restaurant, 201 Front St., Perth Amboy or in Fertig's Uniform Store, 195 New Brunswick Ave., Perth Amboy For more info call Katherine at 732-261-2610 or call the Barge at 732-442-3000 – or Fertig's at 732-442-1079 – A Great Gift! Get it now along with Then & Now: Perth Amboy!
Kearny Cottage Open
PERTH AMBOY – Come visit the historic home of Commodore Lawrence Kearny. The Cottage is located at 63 Catalpa Ave, Perth Amboy, and is open on Mondays and Thursdays from 2 p.m. – 4 p.m. and the last Sunday of the month from 2 p.m. – 4 p.m. by appointment. The Kearny Cottage needs your help. Anyone interested in joining the Kearny Cottage Historical Society please contact 732-293-1090. We are on the web! www.KearnyCottage.org
Proprietary House Open
PERTH AMBOY – The Proprietary House, the last official Royal Governor's residence still standing in the original 13 colonies, is open every Wednesday from 1:00 p.m. to 4:00 p.m., for tea and tours. Tea is served in our atmospheric candle-lit wine cellar, and includes our delicious homemade desserts and assorted teas. A $10 donation, $5 for children under 12, covers both the tea and a mansion.
Although the house is still in the process of being restored, some rooms have been newly decorated. Go back in time and learn about William Franklin and other residents of the house. It's a perfect way to spend a pleasant afternoon. The gift shop is also open.
Groups are welcome, although reservations are required for groups over six people. The Proprietary House is located at 149 Kearny Ave., Perth Amboy, NJ. Tel. 732-826-5527 E-mail: info@proprietaryhouse.org. Follow us on our website, www.theproprietaryhouse.org and or/Facebook.
Historic Surveyor General's Office
PERTH AMBOY – The Historic Surveyor General's Office, which is adjacent to Perth Amboy City Hall, is now open for tours. At one time, this structure was the meeting place of the East Jersey Board of Proprietors & housed their records. Presently the Surveyor General's Office is displaying artifacts from the John Watson (1685-1768) archaeological site along with other items from Perth Amboy's rich history. Perth Amboy history DVDs are also available.
Free tours are available Wednesdays, Thursdays, & Fridays from 10:00 a.m. to 12:30 p.m. and 1:30 p.m. to 4:00 p.m. Clubs, classrooms & groups are welcome. Come & view this newly restored building!
DVRT Seeks Volunteers
PERTH AMBOY – The Domestic Violence Response Team is looking for volunteers. Open Registration Date: Wednesday, June 14, 2017 from 3 p.m. to 6 p.m. For more information, contact: Detective Liza Capo, Perth Amboy Police Department at: 732-324-3815 or DVRT Coordinator Damaris Ramirez at 732-500-5758 or Pastor Bernadette Lopez at 732-213-1537. Pick up an application at the Perth Amboy Police Department.
Have You Volunteered Lately?
PERTH AMBOY – The first and biggest benefit AmeriCorps VISTA members get is the satisfaction of incorporating service into their lives and making a difference in their community and country. The intangible benefits alone, such as pride, satisfaction and accomplishment are worthwhile reasons to serve.  There are other benefits as well including awards, job and education certifications, professional development, and more. For more info call the Jewish Renaissance Medical Center, 275 Hobart Street, Perth Amboy.
Food Stamps Assistance
PERTH AMBOY – Every Wednesday there will be a Food Stamps Assistance Program 10 a.m.- 5 p.m.: JRF's Family Success Center families to come in and meet with a representative from the Community Food Bank of NJ to assist with food stamps application and eligibility guidelines. For additional information please call 732-638-5063 or visit our office located at: 149 Kearny Ave. Perth Amboy (Rear of Proprietary House).
HIV Support
PERTH AMBOY — Raritan Bay Medical Center is sponsoring an HIV support group meeting on Monday's at 6 p.m. Anyone diagnosed with or caring for someone infected with HIV is welcome to attend. Meetings are held at the hospital's Perth Amboy Division, New Brunswick Avenue.
To register or for more information, call (732) 324-5022.
Volunteer Firefighters Needed
PERTH AMBOY – The Perth Amboy Fire Department: Volunteer Division needs members. Accepting men and women ages 18 years or older.  Volunteers must be a Perth Amboy resident.  For more information please contact 732-442-3430.
Do You or Someone You Know Have Old Photographs or Documents?
The Kearny Cottage Historical Society is looking for old photos and documents of Perth Amboy, South Amboy, Woodbridge, Fords, etc. (local area) for an archiving project. Your photos and documents will be scanned into digital format and returned to you. For more info please call 732-293-1090
Volunteer Drivers Needed For Meals on Wheels Program
HIGHLAND PARK – Jewish Family Services of Middlesex County (JFS) is in need of volunteer drivers to deliver meals to homebound senior adults in the Highland Park area for the Kosher Meals on Wheels Program. The program delivers meals Monday – Friday mornings. A commitment of at least 2 days per month for regular volunteers is required. Also seeking substitute drivers who can fill in as needed throughout Middlesex County. Must have valid driver's license. Please contact the JFS Volunteer Coordinator for more detailed information at 732-777-1940 or visit www.jfsmiddlesex.org under the Volunteer Tab.
Become A Member of the South Amboy First Aid & Safety Squad
SOUTH AMBOY – Serve the Emergency Medical Needs of Your Community! A Unit of A.R.C. If you are at least 16 years old and have a few available hours in your day each week to give to others, contact us at Southamboyfirstaid.org or call (732) 721-1005. South Amboy First Aid Squad serves our residents 24 hours-a-day, 7 days-a-week, 365 days-a -year. The squad is an independently run private organization, completely staffed by dedicated volunteers and supported by tax-deductible donations. Join your fellow residents with service to our community. Neighbors Helping Neighbors! All training courtesy of the South Amboy First Aid Squad. See how a little bit of your time can benefit so many. Become A Volunteer Member Now! South Amboy First Aid Squad – PO Box 328 – South Amboy, NJ 08879.
Exploring Law Enforcement
NEW JERSEY – Get your hands on the challenging field of Law Enforcement. Law Enforcement Exploring offers young men and women ages 15-20 the chance to experience law enforcement career opportunities. For information about scouting contact Will C. Adams Office# – 973-765-9322 ext. 234; Cell# – 732-540-5936 or email: will.adams@scouting.org Join Now!
Sayreville/South Amboy Police Auxiliary Members Wanted
SOUTH AMBOY/SAYREVILLE – Attention South Amboy / Sayreville Residents:  The Sayreville Police Auxiliary is seeking new members to join its volunteer force. If you are interested in a future in law enforcement and have a desire to serve your community, this is a great opportunity! Interested applicants must be 18 years of age or older, be able to pass a criminal background check and possess a valid New Jersey driver's license. Interested applicants can download an application from: www.sayrevillepoliceaux.org
Bingo
SAYREVILLE – FEELING LUCKY! Get out of the house and off the couch – come enjoy an evening or afternoon playing Bingo. St. Stan's Parish, 225 MacArthur Ave., Sayreville – has Bingo each Thursday evening, with doors opening at 6 p.m. and games beginning at 7:30 p.m. We also have Sunday afternoon Bingo each week, with doors opening at 12 Noon and games beginning at 1:30 p.m. Our kitchen is open for great homemade lunch and dinner specials along with a nice selection of snacks to munch on. Please call our Parish Office at (732) 254-0212 for more info. See you there!
Christ Church of South Amboy Thrift Store and Services
SOUTH AMBOY – 1. Our Thrift Store is open: Tuesday and Thursday, 12 p.m. until 3 p.m.  All are welcome to shop.
2. Please join us for Mass and Fellowship on: Saturday, Service at 5:00 p.m., and Sunday, Service at 9:00 a.m. Fellowship follows our 9:00 a.m. Mass. Christ Church is located at 257 Fourth Street, South Amboy. The entrance for parking is on Main Street.
DVD/Media Drive
SOUTH AMBOY – Please place your unwanted DVDs, Blu-Ray, CDs, and video games in good condition, into the collection boxes at the Dowdell Library or Madura Pharmacy.  Your contributions will be donated to the Dowdell Library to help enhance its current collection. Larger collections call Grace at 732-721-6592 for pick-up. Thank you for your support! This on-going collection drive is sponsored by the Dowdell Library Foundation, Inc.
Connections Program Seeks Volunteers
MIDDLESEX COUNTY – The Connections Program of Catholic Charities, Diocese of Metuchen, a voluntary child to adult match program is seeking adult volunteers to provide a positive friend relationship to children and youth that has suffered a loss or has special needs.  These children reside in Middlesex County and Franklin Township and are in desperate need of a positive role model.  Adult Volunteers are being sought to make a difference in the lives of children and youth through one-to-one activities.   Any individual 18 years old or older, of any ethnic, religious or economic background, who is interested in making a positive impact on a child's life is eligible to become an adult volunteer mentor.   All adult volunteers will be screened, receive training, staff support and other services as needed.   If you are interested in learning more about the Connections Mentoring Program, please contact Jeanette Cullen at (732) 738-1323.
Notice: Community Announcements or "Shorts"
The Amboy Guardian is committed to serving the community. However, due to the rising cost of print publication, we are forced to now charge a small fee for community announcements in our print version. We will provide one complimentary short paragraph or "short" per event. After your event "short" is published for one week, there will be a $5.00 fee per week charge for each additional "short" published pertaining  to that particular event. For those who pay for a display ad, there will be no fee for additional shorts pertaining to the event in the paid display ad. To our regular loyal advertisers who hold community events, your "short" announcements will remain complimentary. Effective 1/1/16. Thank you.
Carolyn Maxwell, Owner/Editor/Publisher
Katherine Massopust, Asst. Editor/Writer/Layout
The Amboy Guardian.