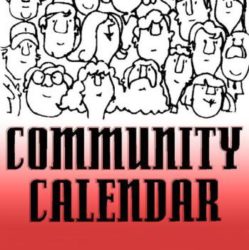 Bell Ringers Needed
PERTH AMBOY – Looking for a job? The Salvation Army Christmas Kettles Bell Ringers are needed. Full time seasonal job. $9.00/hr; 5 days per week (Tuesdays thru Saturdays) from 11 a.m. to 7 p.m. from November 24 thru December 23. The Salvation Army of Perth Amboy, 433 State St., Perth Amboy. Need to have Social Security and State ID. For more info call 732-826-7040.
Pirohi Sale
PERTH AMBOY – St. John The Baptist Orthodox Church is having their Pirohi Sale Potato/Cheese Pirohi $ 8.00 a dozen. Orders may be called in from October 30 thru November 2, 2017. Call to (732) 826-7067 place your order from 9:00 a.m. to 12 noon. Orders may be picked up on Nov. 7 & 8 at 404 Division Street, Perth Amboy, NJ. after 2:30 p.m.
A.C. Bus Trip– San Salvador Seniors
PERTH AMBOY – The San Salvador Seniors are sponsoring a bus trip to Caesar's Casino in AC on Thursday, November 2, 2017. Bus leaves 12 Noon from the Perth Amboy Knights of Columbus, High Street, Perth Amboy. Cost 30 pp. Receive $30 back in slot dollars. For more info call Joe at 732-826-0819.
Movies @ Main: Family Matters
WOODBRIDGE – On November 3 the Woodbridge Main Library will begin a Fall Film Series scheduled Friday afternoons at 2 PM that will spotlight family dynamics. The first movie is The Family Fang, a 2015 release, with Jason Bateman, Nicole Kidman and Kathryn Hahn. On November 17, we will screen Homefront, a thriller based on Chuck Logan's novel of the same name and starring Jason Statham, James Franco and Winona Ryder. December 1 will feature Love the Coopers, an ensemble comedy with Steve Martin, Diane Keaton and John Goodman, focusing on a dysfunctional family's annual Christmas Eve gathering. Meet the Parents, the classic romantic comedy about meeting your future in-laws, will be shown on December 8, followed by The Vow, a romance inspired by the true story of Kim and Krickett Carpenter, that will be shown on December 22.
These films are free and no registration is required. Our films are sponsored by the Friends of the Libraries of Woodbridge Township. Light refreshments are provided by the Woodbridge Library Foundation. The Woodbridge Public Library is located at 1 George Frederick Plaza, Woodbridge, NJ.
Storytime at Sewaren Library
SEWAREN – Featuring Elizabeth and Kara. Children ages: 3-7 years old & their accompanying adult can enjoy, story, fun, snack & more on the first and third Saturday of every month. The first Storytime this fall begins on: November 4 from 11 a.m. to 12:30 p.m. Sign up is required for each month. Stop by or call the library at 732-634-7571 at Sewaren Free Public Library, 456 West Ave., Sewaren, NJ. This free event & all Sewaren Library activities & usage is open to families of all towns, not just Sewaren.
Lung Cancer Awareness Flag Raising
PERTH AMBOY – United Messengers of Peace's Third Annual Lung Cancer Awareness Flag Raising, in honor of R. Alexandria "Sandy" Larson, Esq. Saturday, November 4, at 11 a.m., 261 High Street Perth Amboy, NJ. See http://unitedmessengers08.wixsite.com/umop/lca for more information.
Comedy Night
FORDS – Our Lady of Peace K of C Council #9199 is sponsoring their annual Comedy Night on Saturday, November 4, 2017 from 7PM- 10PM. The show is PG rated and features 3 top comedians; Ed McGonigal, Brian Kilie and features the hilarious ventriloquist John Pizzi. The show will take place at Our Lady of Peace church cafeteria in Fords. Cost is $35, and includes food and refreshments. Tickets can be purchased at the door. For tickets by mail, send a check to: Kevin Hooghuis, C/O Knights of Columbus, 2 Woodbridge Ave, Metuchen, NJ 08840. Please make the check out to: Knights of Columbus #9199. For additional information, call Kevin Hooghuis at 908-217-0312.
Autumn Breakfast Buffet
PERTH AMBOY – The Holy Name Society will sponsor an all-you-can eat breakfast buffet on Sunday, November 5, 2017 from 8:00 a.m. to 1:00 p.m. in the Assumption Catholic School cafeteria, 380 Meredith St., Perth Amboy, NJ. The menu includes eggs, pancakes and waffles made to order, bacon, sausage, hash browns, egg soufflé, fruits, juice and coffee or tea, and more. Tickets are available by calling Charlie Boyko at 732-254-3966. Adults: $10 pp.; teens 12-17: $5 pp.; children under 12: free.
Story Time Returns to the Perth Amboy Free Public Library!
PERTH AMBOY – The classic library service is back at the Perth Amboy Free Public Library! Join us for a fun time to meet other parents and kids for interactive reading, rhymes, music and games for kids to develop early literacy skills, socialization, and play. Our story time schedule is as follows:
Tuesday, November 7 at 1:00 p.m.
Book Sale
PERTH AMBOY – Pick up a book or two ($.50 for paperbacks/$1 for hard cover) …or select a "bag of books" for a price of only $5. Presently due to lack of shelf space we are NOT accepting any donations of books. Visit us at the Brighton Ave. Community Center located at the corner of Brighton Ave. and Sadowski Pkwy. in Perth Amboy. The schedule is as follows: Saturdays: Nov. 11 & Dec. 9. We will be there from 1:00 p.m. – 3:00 p.m. (weather permitting). For more info, e-mail us at friendsofperthamboylibrary@gmail.com Book Dealers are welcome!
Turkey Giveaway
PERTH AMBOY – Please join us in celebrating Edison Jaquez's 4th Annual: Show Gratitude Turkey Giveaway on Friday, November 17, 2017 from 6 p.m. to 9 p.m. at the Al Jankowski Community Center, 1 Olive Street, Perth Amboy, NJ. To Donate: email: Edisonjaquez@gmail.com or Register to receive a turkey and canned goods by emailing: Yvonnelopez1229@gmail.com.
Gift Auction/Tricky Tray
Sunday, November 19, 2017, St. John's Church Hall, 404 Division St., Perth Amboy. Great Prizes! Raffles! Door Prizes! sFree Cake, Coffee and Tea. Doors open at 10:45 a.m. Drawings begin at 1:15 p.m. American and Ethnic Food, Eat In or Take Out. Tickets $5 in Advance, $7 at the Door, no one under 18 years old admitted. No outside food allowed. For Tickets/Info Call Cindy 732-718-8084
Author Visit
PERTH AMBOY – Perth Amboy born Author Donald J. Gavron will be speaking at the Kearny Cottage, 63 Catalpa Ave., Perth Amboy on Sunday, November 19 at 2 p.m. Gavron is the author of Glacier: A Tale of Rock 'n Roll Horror, War Wolves and Other Tales of Terror and Dead Words and More Weird Stories. Light Refreshments.
Probate Seminar
WOODBRIDGE TOWNSHIP – Guest speaker Kenneth Vercammen, Managing Attorney from Kenneth Vercammen & Associates, will present "Wills & Estate Administration – Protect Your Family and Make Planning Easy" @ the Woodbridge Main Library on November 20 @ 7 p.m.
Main Seminar Topics Include:
1. 2018 changes to NJ Estate Tax & changes to taxes on pensions
2. NJ Inheritance Tax
3. Updates to Federal Estate and Gift Tax
4. The New Probate Law and Preparation of Wills
5. Power of Attorney
6. Living Will
7. Administering the Estate/Probate/Surrogate
All attendees will receive complimentary brochures. This presentation is free and open to all. No registration is required.
Small Business Shopping Spree
SAYREVILLE – The Friends of Sayreville Public Library is hosting a Small Business Saturday Shopping Spree on Saturday, November 25, 2017, 11:00 a.m. – 3:00 p.m. at the Sayreville Public Library, 1050 Washington Road, Parlin, NJ. The event is located in the main lobby, young adult and quiet rooms, featuring Handmade Crafters & Direct Sales Vendors from our community. Friends of the Sayreville Public Library Membership will be available.
A.C. Bus Trip – Fellowship Circle of the Hungarian Reformed Church
PERTH AMBOY – A.C. Bus Trip to the Tropicana Casino on Sunday, November 26, 2017. Sponsored by the Fellowship Circle of the Hungarian Reformed Church, 331 Kirkland Place, Perth Amboy, NJ. Bus leaves the church at 12:00 noon – 6 p.m. 6 hour stay at Casino from when we arrive in A.C. Cost: $30.00 per person ($25 slot play). Bagged lunch provided -To reserve a seat call: 732-261-8726. Payment due ASAP. NO REFUND FOR LAST MINUTE CANCELLATIONS.
A.C. Bus Trip – St. John Paul II Seniors
PERTH AMBOY – A trip to the Resorts Casino in Atlantic City will be held on Wed. Nov. 29, 2017. Cost $30 pp.; $25 back in slot play. Bus will depart from behind St. Stephens Church parking lot on Mechanic Street at 9:30 a.m. Call Bobbi to reserve a seat: 732-636-2867.
South Amboy Knights of Columbus Trip to Sight & Sound Theatre
SOUTH AMBOY – South Amboy Knights of Columbus Council 426 is sponsoring a trip to Sight & Sound Theatre and Shady Maple Smorgasbord Lancaster PA Saturday, December 9. Motor coach leaves South Amboy K of C Hall at 8 a.m. for the 11 a.m. show, "The Miracle of Christmas." with 3 p.m. dining at Shady Maple. Cost of $130 includes round trip motor coach transportation, tickets for the show, and lunch buffet. For more information call Nancy Smetana at 732-721-2025 or nsmetana65@gmail.com.
Fundraising Event
SOUTH AMBOY – The Friends of South Amboy will be holding our annual fundraising event on Saturday, December 16, at South Amboy Middle High School. The proceeds from this year's event will benefit the Midtbo family who have a five-year-old daughter battling leukemia. We will be having a Tricky Tray at the event and are asking for donations of baskets that can be part of the auction. If you would like to support this worthy cause, and can donate a basket for our event, please contact Janet Kern at 732-824-3494. The event will feature basketball games between several local high school girls and boys basketball teams, as follows:
4:00 South Amboy Varsity Girls vs. Calvary Christian
6:00 Bishop Ahr Boys Varsity vs. Sayreville
8:00 South Amboy Boys Varsity vs. Calvary Christian
Perth Amboy Free Public Library Offers Home-bound Delivery Service
PERTH AMBOY – If you can't make it to the library, the library can come to you! The Home-Bound Program is a resource delivery service offered to all Perth Amboy residents who are temporarily or permanently confined to their homes because of illness, age or physical disability. Care facilities and nursing homes are also welcome to take advantage of this program. The service is absolutely free to join and use! Residents who do not currently have a library card will be issued one after successful sign-up of the home-bound application. To sign up for service call the library at 732-826-2600.
Stories From Perth Amboy
PERTH AMBOY – Stories From Perth Amboy by Katherine Massopust is available at the Barge Restaurant, 201 Front St., Perth Amboy or in Fertig's Uniform Store, 195 New Brunswick Ave., Perth Amboy For more info call Katherine at 732-261-2610 or call the Barge at 732-442-3000 – or Fertig's at 732-442-1079 – A Great Gift! Get it now along with Then & Now: Perth Amboy!
Kearny Cottage Open
PERTH AMBOY – Come visit the historic home of Commodore Lawrence Kearny. The Cottage is located at 63 Catalpa Ave, Perth Amboy, and is open on Mondays and Thursdays from 2 p.m. – 4 p.m. and the last Sunday of the month from 2 p.m. – 4 p.m. by appointment. The Kearny Cottage needs your help. Anyone interested in joining the Kearny Cottage Historical Society please contact 732-293-1090. We are on the web! www.KearnyCottage.org
Proprietary House Open
PERTH AMBOY – The Proprietary House, the last official Royal Governor's residence still standing in the original 13 colonies, is open every Wednesday from 1:00 p.m. to 4:00 p.m., for tea and tours. Tea is served in our atmospheric candle-lit wine cellar, and includes our delicious homemade desserts and assorted teas. A $10 donation, $5 for children under 12, covers both the tea and a mansion.
Although the house is still in the process of being restored, some rooms have been newly decorated. Go back in time and learn about William Franklin and other residents of the house. It's a perfect way to spend a pleasant afternoon. The gift shop is also open.
Groups are welcome, although reservations are required for groups over six people. The Proprietary House is located at 149 Kearny Ave., Perth Amboy, NJ. Tel. 732-826-5527 E-mail: info@proprietaryhouse.org. Follow us on our website, www.theproprietaryhouse.org and or/Facebook.
Historic Surveyor General's Office
PERTH AMBOY – The Historic Surveyor General's Office, which is adjacent to Perth Amboy City Hall, is now open for tours. At one time, this structure was the meeting place of the East Jersey Board of Proprietors & housed their records. Presently the Surveyor General's Office is displaying artifacts from the John Watson (1685-1768) archaeological site along with other items from Perth Amboy's rich history. Perth Amboy history DVDs are also available.
Free tours are available Wednesdays, Thursdays, & Fridays from 10:00 a.m. to 12:30 p.m. and 1:30 p.m. to 4:00 p.m. Clubs, classrooms & groups are welcome. Come & view this newly restored building!
DVRT Seeks Volunteers
PERTH AMBOY – The Domestic Violence Response Team is looking for volunteers. For more information, contact: Detective Liza Capo, Perth Amboy Police Department at: 732-324-3815 or DVRT Coordinator Damaris Ramirez at 732-500-5758 or Pastor Bernadette Lopez at 732-213-1537. Pick up an application at the Perth Amboy Police Department.
Have You Volunteered Lately?
PERTH AMBOY – The first and biggest benefit AmeriCorps VISTA members get is the satisfaction of incorporating service into their lives and making a difference in their community and country. The intangible benefits alone, such as pride, satisfaction and accomplishment are worthwhile reasons to serve.  There are other benefits as well including awards, job and education certifications, professional development, and more. For more info call the Jewish Renaissance Medical Center, 275 Hobart Street, Perth Amboy.
Food Stamps Assistance
PERTH AMBOY – Every Wednesday there will be a Food Stamps Assistance Program 10 a.m.- 5 p.m.: JRF's Family Success Center families to come in and meet with a representative from the Community Food Bank of NJ to assist with food stamps application and eligibility guidelines. For additional information please call 732-638-5063 or visit our office located at: 149 Kearny Ave. Perth Amboy (Rear of Proprietary House).
HIV Support
PERTH AMBOY — Raritan Bay Medical Center is sponsoring an HIV support group meeting on Monday's at 6 p.m. Anyone diagnosed with or caring for someone infected with HIV is welcome to attend. Meetings are held at the hospital's Perth Amboy Division, New Brunswick Avenue.
To register or for more information, call (732) 324-5022.
Volunteer Firefighters Needed
PERTH AMBOY – The Perth Amboy Fire Department: Volunteer Division needs members. Accepting men and women ages 18 years or older.  Volunteers must be a Perth Amboy resident.  For more information please contact 732-442-3430.
Do You or Someone You Know Have Old Photographs or Documents?
The Kearny Cottage Historical Society is looking for old photos and documents of Perth Amboy, South Amboy, Woodbridge, Fords, etc. (local area) for an archiving project. Your photos and documents will be scanned into digital format and returned to you. For more info please call 732-293-1090
Volunteer Drivers Needed For Meals on Wheels Program
HIGHLAND PARK – Jewish Family Services of Middlesex County (JFS) is in need of volunteer drivers to deliver meals to homebound senior adults in the Highland Park area for the Kosher Meals on Wheels Program. The program delivers meals Monday – Friday mornings. A commitment of at least 2 days per month for regular volunteers is required. Also seeking substitute drivers who can fill in as needed throughout Middlesex County. Must have valid driver's license. Please contact the JFS Volunteer Coordinator for more detailed information at 732-777-1940 or visit www.jfsmiddlesex.org under the Volunteer Tab.
Become A Member of the South Amboy First Aid & Safety Squad
SOUTH AMBOY – Serve the Emergency Medical Needs of Your Community! A Unit of A.R.C. If you are at least 16 years old and have a few available hours in your day each week to give to others, contact us at Southamboyfirstaid.org or call (732) 721-1005. South Amboy First Aid Squad serves our residents 24 hours-a-day, 7 days-a-week, 365 days-a -year. The squad is an independently run private organization, completely staffed by dedicated volunteers and supported by tax-deductible donations. Join your fellow residents with service to our community. Neighbors Helping Neighbors! All training courtesy of the South Amboy First Aid Squad. See how a little bit of your time can benefit so many. Become A Volunteer Member Now! South Amboy First Aid Squad – PO Box 328 – South Amboy, NJ 08879.
Exploring Law Enforcement
NEW JERSEY – Get your hands on the challenging field of Law Enforcement. Law Enforcement Exploring offers young men and women ages 15-20 the chance to experience law enforcement career opportunities. For information about scouting contact Will C. Adams Office# – 973-765-9322 ext. 234; Cell# – 732-540-5936 or email: will.adams@scouting.org Join Now!
Sayreville/South Amboy Police Auxiliary Members Wanted
SOUTH AMBOY/SAYREVILLE – Attention South Amboy / Sayreville Residents:  The Sayreville Police Auxiliary is seeking new members to join its volunteer force. If you are interested in a future in law enforcement and have a desire to serve your community, this is a great opportunity! Interested applicants must be 18 years of age or older, be able to pass a criminal background check and possess a valid New Jersey driver's license. Interested applicants can download an application from: www.sayrevillepoliceaux.org
Bingo
SAYREVILLE – FEELING LUCKY! Get out of the house and off the couch – come enjoy an evening or afternoon playing Bingo. St. Stan's Parish, 225 MacArthur Ave., Sayreville – has Bingo each Thursday evening, with doors opening at 6 p.m. and games beginning at 7:30 p.m. We also have Sunday afternoon Bingo each week, with doors opening at 12 Noon and games beginning at 1:30 p.m. Our kitchen is open for great homemade lunch and dinner specials along with a nice selection of snacks to munch on. Please call our Parish Office at (732) 254-0212 for more info. See you there!
Christ Church of South Amboy Thrift Store and Services
SOUTH AMBOY – 1. Our Thrift Store is open: Tuesday and Thursday, 12 p.m. until 3 p.m.  All are welcome to shop.
2. Please join us for Mass and Fellowship on: Saturday, Service at 5:00 p.m., and Sunday, Service at 9:00 a.m. Fellowship follows our 9:00 a.m. Mass. Christ Church is located at 257 Fourth Street, South Amboy. The entrance for parking is on Main Street.
DVD/Media Drive
SOUTH AMBOY – Please place your unwanted DVDs, Blu-Ray, CDs, and video games in good condition, into the collection boxes at the Dowdell Library or Madura Pharmacy.  Your contributions will be donated to the Dowdell Library to help enhance its current collection. Larger collections call Grace at 732-721-6592 for pick-up. Thank you for your support! This on-going collection drive is sponsored by the Dowdell Library Foundation, Inc.
Connections Program Seeks Volunteers
MIDDLESEX COUNTY – The Connections Program of Catholic Charities, Diocese of Metuchen, a voluntary child to adult match program is seeking adult volunteers to provide a positive friend relationship to children and youth that has suffered a loss or has special needs.  These children reside in Middlesex County and Franklin Township and are in desperate need of a positive role model.  Adult Volunteers are being sought to make a difference in the lives of children and youth through one-to-one activities.   Any individual 18 years old or older, of any ethnic, religious or economic background, who is interested in making a positive impact on a child's life is eligible to become an adult volunteer mentor.   All adult volunteers will be screened, receive training, staff support and other services as needed.   If you are interested in learning more about the Connections Mentoring Program, please contact Jeanette Cullen at (732) 738-1323.
Notice: Community Announcements or "Shorts"
The Amboy Guardian is committed to serving the community. However, due to the rising cost of print publication, we are forced to now charge a small fee for community announcements in our print version. We will provide one complimentary short paragraph or "short" per event. After your event "short" is published for one week, there will be a $5.00 fee per week charge for each additional "short" published pertaining  to that particular event. For those who pay for a display ad, there will be no fee for additional shorts pertaining to the event in the paid display ad. To our regular loyal advertisers who hold community events, your "short" announcements will remain complimentary. Effective 1/1/16. Thank you.
Carolyn Maxwell, Owner/Editor/Publisher
Katherine Massopust, Asst. Editor/Writer/Layout
The Amboy Guardian.