By Hosting Small Business Saturday Event on November 25
Press Release 11/17/17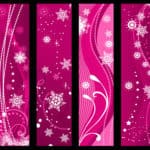 PERTH AMBOY – Perth Amboy and the City's Business Improvement District (BID) joyously welcomes the "most wonderful time of the year" by hosting a Small Business Saturday event on November 25 in Fink Park located at corner of Madison Avenue and Smith Street.  Children and adults of all ages are invited to the free pre-holiday party that will run from noon to 2 PM and includes hot chocolate, baked goods, continuous holiday music, games and face painting.
At 1 PM on Small Business Saturday, everyone in Fink Park will participate in a ribbon cutting ceremony to kick-off the holiday shopping season in Perth Amboy's BID. Perth Amboy Mayor Wilda Diaz, merchants, and the BID's Directors are encouraging everyone to shop, dine and explore the downtown shopping center. During Small Business Saturday, all municipal parking is free.
"We are reminding our residents and visitors to shop local by visiting our boutiques, retailers, and the shops along Smith Street and throughout the business district," said Mayor Diaz. "Small companies are the backbone of the City's economy, and these businesses make our community a special place to enjoy during the holidays, as well as all year long. We ask you to start your holiday shopping in our stores on Small Business Saturday and continue throughout the season."
The BID has received a supply of Small Business Saturday signs, welcome mats and marketing materials that merchants can display in or outside their retail spaces. Store owners may pick up their materials in Fink Park by speaking with BID Executive Manager Junel Hutchinson or Field Representative Randy Convery.
Shoppers can also take advantage of Perth Amboy's reduced state sales tax of 3.4375% collected by businesses in the City's Urban Enterprise Zone. This is one-half the sales tax that is levied in other communities in New Jersey.
BID Chairman Barry Rosengarten said, "We have a vibrant, walkable shopping area, and our merchants offer high quality, stylish and unique merchandise at very affordable prices. Shoppers can also find a variety of restaurants, cafes, and bakeries where they can enjoy broad range of international cuisine. Our community is great place to do all your holiday shopping, and a great time to begin is on Small Business Saturday."
Many nonprofits organizations are helping make Small Business Saturday a special celebration. Ms. Hutchinson said, "We want to thank the Jewish Renaissance Foundation (JRF) and Perth Amboy Redevelopment Team for Neighborhood Enterprise and Revitalization (P.A.R.T.N.E.R.), and the Perth Amboy Alliance for Community (PAAC) for their sponsorship and support."
The BID is continuing its alliance with American Express to launch the holiday shopping season for small businesses in Perth Amboy, and similar celebrations are taking place across the United States. American Express selected the BID as a "Neighborhood Champion" for actively and successfully promoting Small Business Saturday in previous years.
The BID's Randy Convery is ready to assist retailers, merchants and restaurants by helping boost their presence on social media during the holiday shopping season. By using Instagram, Facebook, Twitter, and many more social media resources, local businesses can present their businesses to local residents, people in the Garden State and across America.
About Small Business Saturday: November 25th marks the eighth annual Small Business Saturday, a day to support the local businesses in communities everywhere. The event was created to help small business owners solve their most pressing need: attracting more customers.
About the Perth Amboy BID: The Perth Amboy BID serves local businesses, property owners, the community and visitors by scheduling and presenting a year-long program of special events. The program includes business seminars, skill building programs for employees, and such festivals as the Small Business Saturday. For more information, contact BID Manager Junel Hutchinson at 732-826-0290, ext. 4048, or jhutchinson@perthamboynj.org. The BID's office is located in Perth Amboy City Hall, 260 High Street.