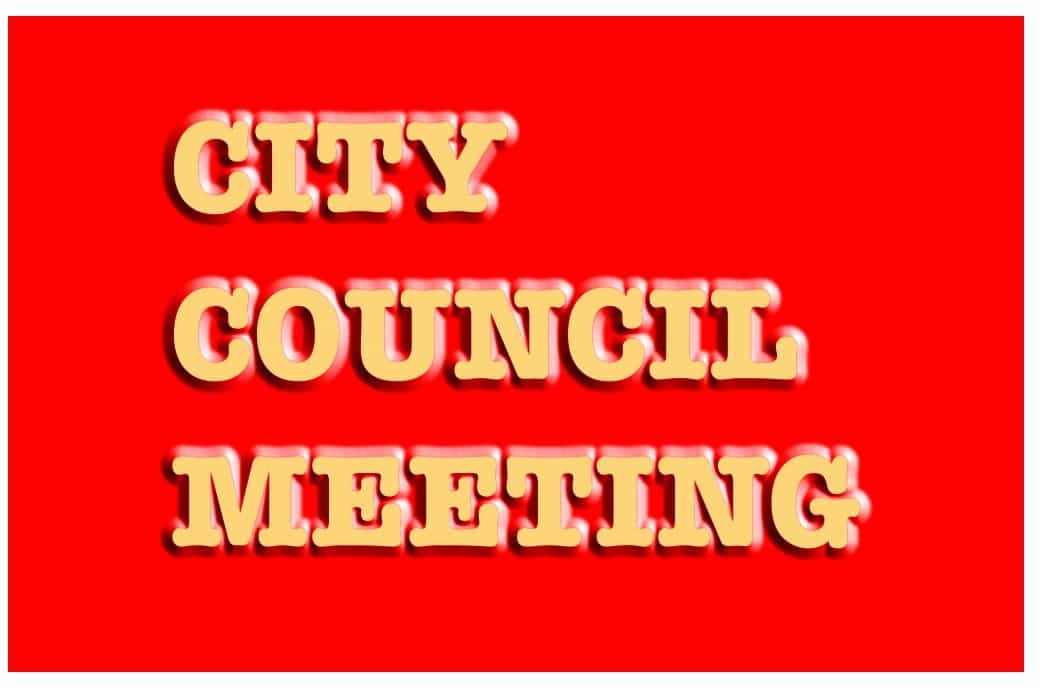 12/11/17 Perth Amboy Council Meeting
PERTH AMBOY – Former Councilman and City Resident Ken Balut again had questions in regard to the Y expenses. He asked, "If they are buying houses, why aren't they paying the City? This has to be taken care of. Have the State do the contract. We are in the 10th year of this contract."
Law Director Peter King responded, "It was originally a 20-year contract. We are in years 11 through 20. The City gets a share of the Y's profits. The City can do a forensic audit. The Y said they are losing money. The previous administration made a horrible contract with the Y."
This prompted Councilman Fernando Gonzalez to state, "We should be doing an audit and renegotiate with the Y."
There was two later-starter Resolution. R-513 – Authorizing a contract with McManimon, Scotland & Baumann to assist the City to seek proposals for the management and operations of the Water and Wastewater Utility following the expiration of the Public Private Partnership.
R-514 – Authorizing use of competitive contracting to seek proposals for the management and operations of the Water and Wastewater Utility following the expiration of the Public Private Partnership on the 31st of December 2018.
Resident Alan Silber stated, "Sometimes you can have a bad experience (with someone you've dealt with before). They were involved with the City election and did free legal work for the candidates. They are a partisan firm. How can they represent us fairly? Think about this."
The Council then voted on the Consent Agenda. R-463 through R-512 was moved by Councilman Fernando Irizarry and Seconded by Councilman Helmin Caba. On R-513, the Resolution was moved by Councilman Irizarry and seconded by Councilman Joel Pabon. Councilman Fernando Gonzalez voted "no." R-514 was moved by Irizarry and seconded by Joel Pabon.
During the second public portion, Ken Balut had comments about the Landings, "Some of the Residents said they had leaks in their apartments. There were no firestops. (A firestop is a fire protection system which  is made from various fireproof components and sealed openings in a fire-resistant rated wall or floor.)  A Code Enforcement Employee told the tenant she would get fined if firestops were not installed. Arlene Quinones (former Law Director) said she's representing the City."
Council President Bill Petrick spoke up, "Whoever in Code Enforcement who signed off on that order (about the firestops) should be questioned."
Balut then said, "The Mayor claimed she would do nothing until the Landings is fixed. How can people who live in the Landings that are on PARA be objective? You can't read an OPRA from your B.A."
Resident Alan Silber told the Council how the City of Orange got money for legal representation. "There was a $350,000 settlement for a whistle-blower. Some people don't want to admit they've made a grave error. That's what's costing money."
Mayor Wilda Diaz came forward to speak. She told the Council, "I look forward to working with you in 2018. There are a lot of new projects coming up besides Kushner's. Every time people who try to disparage the work of our administration, they should see the progress such as E-Port. 75% of the people that Target hired are Perth Amboy Residents. The gentleman who came here to talk about his family owned property on Market Street just wants it to be redeveloped to do something better. He sees how other properties are doing better. People are coming here to invest, and we are in a lot of discussions. We have many families here from Puerto Rico (due to the hurricanes) and many more may be coming. I'm also asking you to please support David's Touch (a charity who is now collecting toys to distribute to children for the Christmas season) and also to Pastor Berny We Care Coalition. I am staying focused on what needs to be done in Perth Amboy, presently and in the future. I'm glad to have Fehrenbach on board. Many blessings to you and your family."
When it came to Council Comments, Helmin Caba wished everyone a Merry Christmas and a Happy & Healthy New Year. Fernando Gonzalez had the same sentiments and also said, "I will try to help improve the Waterfront." Fernando Irizarry had the same sentiments as Helmin Caba.
Councilman Joel Pabon wanted to thank the people who volunteer all year round who don't get enough attention and praise. "Remember a child can learn so much from just a few moments of your time. It's usually the same person who tends to help 30 kids. Keep up the good work. The Mayor is right and there are a lot of projects coming up. I hope to see all the warehouses full. You get to appreciate the beauty of the Waterfront. No matter what, we have fought hard for the Landings Residents. Merry Christmas! Happy New Year! And Spread the Wealth!"
Council President Bill Petrick wished all, "Happy Holidays! Be Safe and enjoy a Healthy New Year! Remember all of those serving overseas."